Kurt Lightner
Cathedral Series II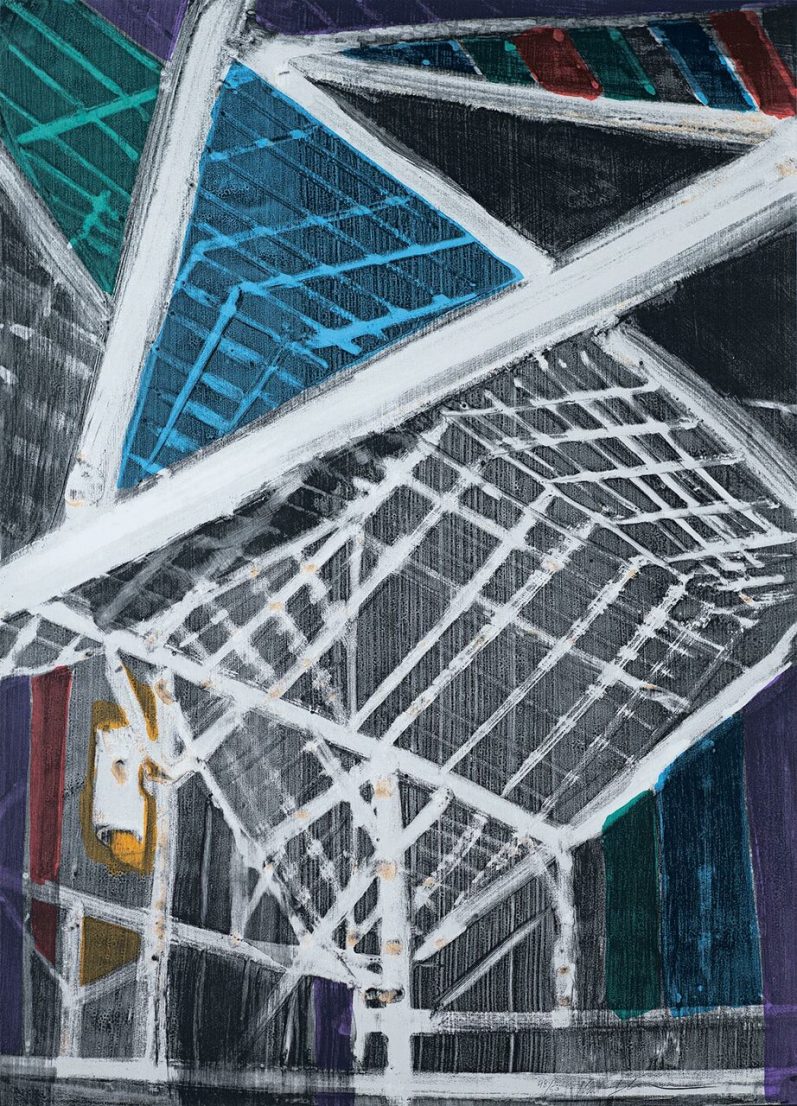 From the Artist
"Growing up on a farm in the Midwest instilled in me a strong association between ones capacity to work and ones self-worth. I've been concentrating on how the role of work and labor formed my family's identity, while still referencing my family's history with the land and it's agrarian past."
Cont. below – 
Title
Cathedral Series II
Medium
10 color screenprint on Coventry Rag
Details
Signed and numbered by the artist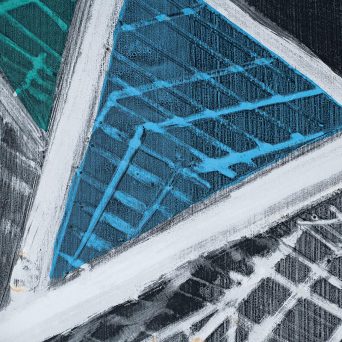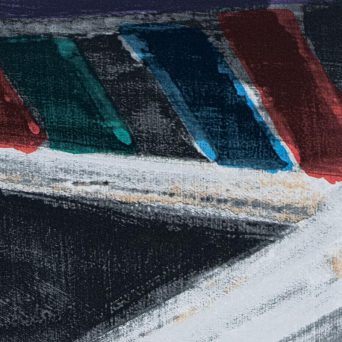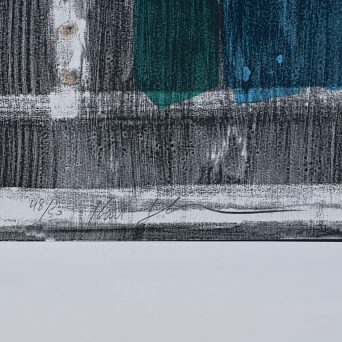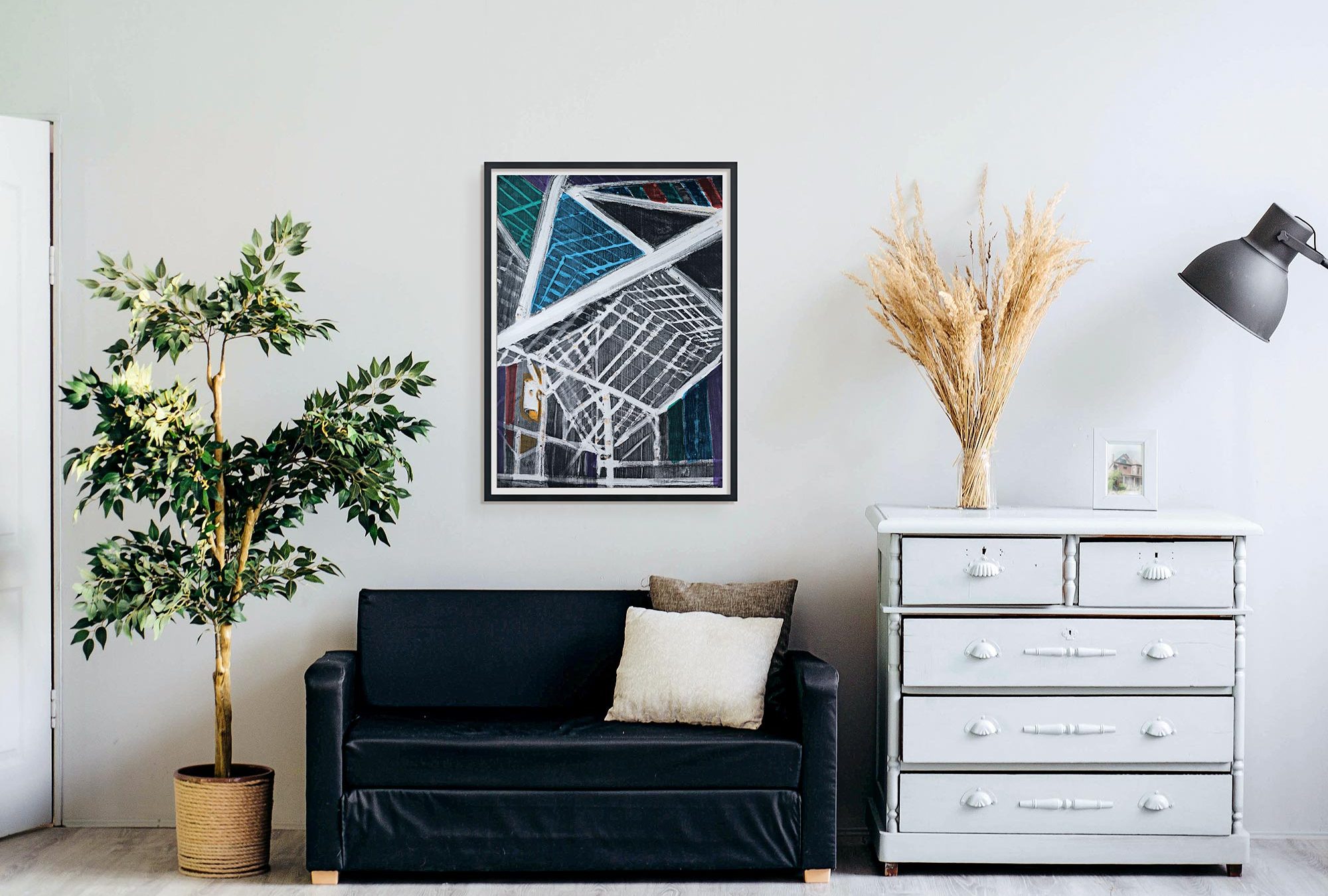 About the Artwork
Cont. from above –
With the Cathedrals of Work Series, I'm working with interior images of my Grandparents barn. Like a grand Cathedral these spaces evoke a kind of reverence in me. In stark contrast to the Baroque adornment of a Cathedral, a Barn is a completely stripped down, bare bones, utilitarian structures, exposing its fragility and strength for all to see. Built for the purpose to house the fruits of the farmers labor, Barns are markers to the wealth, stability, and prosperity of its owners.
These prints, Cathedrals of Work 1 & 2, contain both the vast dimly lit spaces created by the raw skeletal structures of the barns, with the added color and light reminiscent of stained glass windows." 
Curatorial Opinion
Kurt Lightner's painting practice was deeply influenced by his Midwestern rural upbringing. Generations of his family have been farmers, and he admires both their work ethic and their contribution to society via essential goods like fresh produce. Lightner captures the essence of his grandparent's barn in his Cathedral Series. The abstracted wooden beams create a cavernous space, with colors dispersed throughout to recall church windows and architecture.
Medium
10 color screenprint on Coventry Rag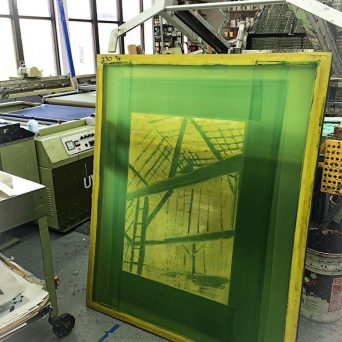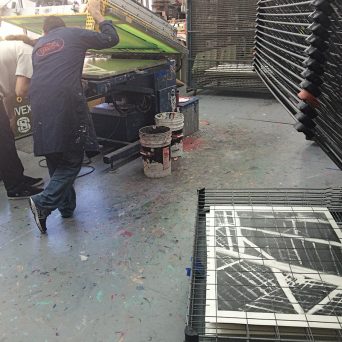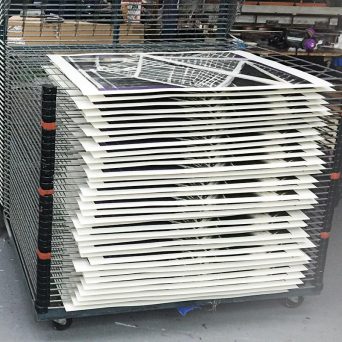 About the Process
Haystack works with both traditional printmakers and digital printers to ensure each artist's print reflects the most important aspects of their studio practice. Cathedral Series 2 was printed in collaboration with the artist and Forth Estate at Axelle Editions (a renowned printmaking studio active from 2005 – 2015). Each print was created by silkscreen printing (also known as serigraphy). This method requires stenciling techniques wherein ink is pressed onto paper through deliberately exposed areas of a mesh screen one color at a time.