Sarah Fairchild
Brussels Sprouts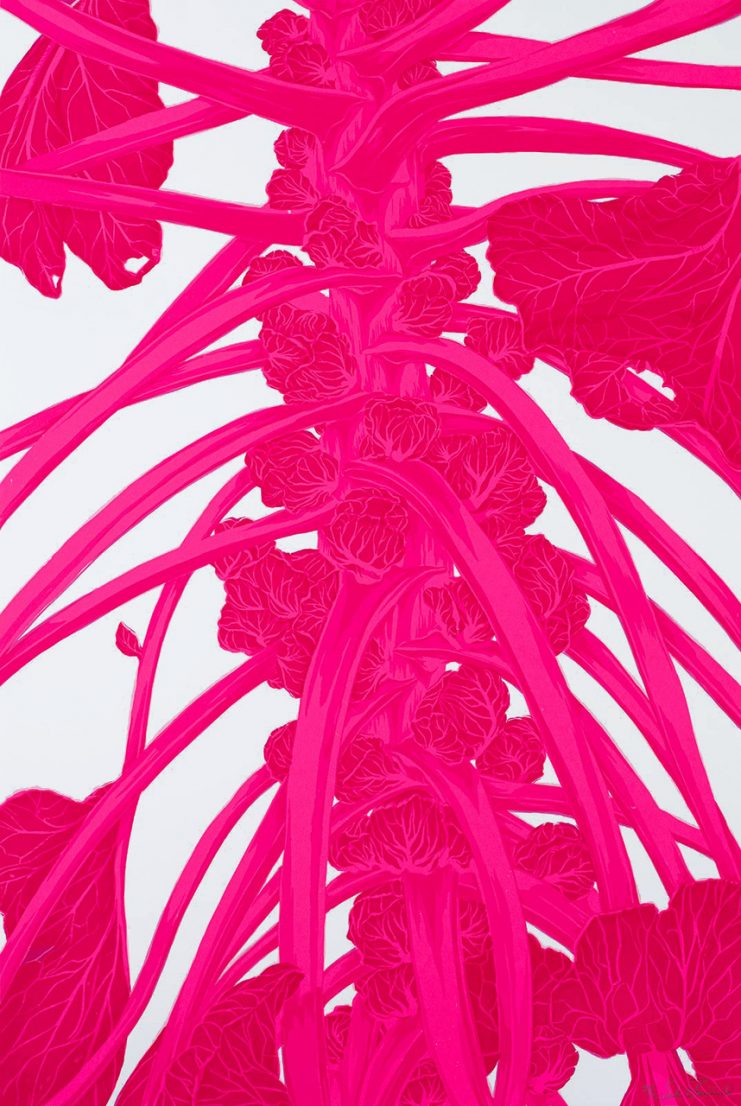 From the Artist
"

I have always been drawn to these strange and figurative forms, as well as the "miniature cabbages" that grow along its spine."
Medium
8 color screenprint on Coventry Rag
Details
Signed and numbered by the artist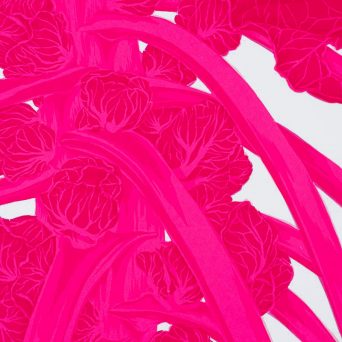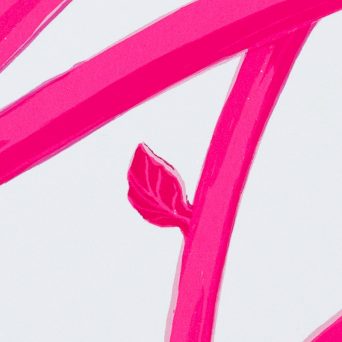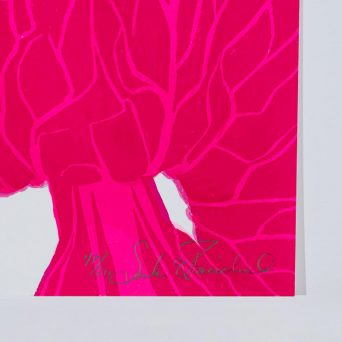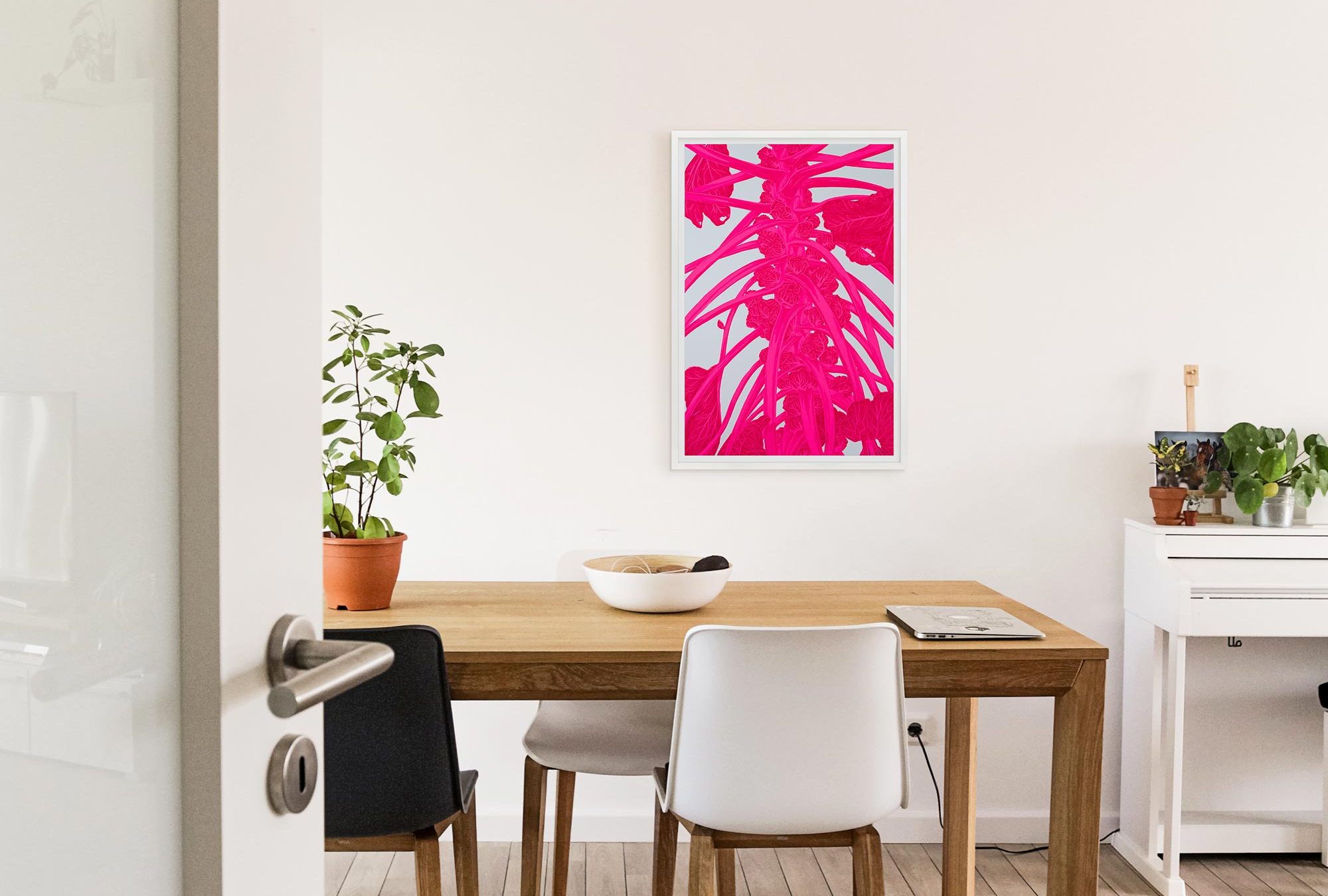 About the Artwork
Brussels Sprouts, an 8 color screenprint by Sarah Fairchild, showcases a neon pink, larger-than-life stalk of an unexpected humble vegetable.
Curatorial Opinion
Brussels Sprouts by Sarah Fairchild is a celebration of a rarely glamorized vegetable. The nutritive plant has been depicted in a flower-esque manner in neon pink, blooming like a Foxglove. At once the stalks appear to be reaching out, not unlike ribs from a spine, and also ripe for crunching like a rhubarb stalk. One thing is clear, the artist favors unconventional beauties from the farm. The perfectly depicted veins on the brussels sprouts read like flickers of flame, and the round blossoms crackle like coals in a fire with their bright pink hue.  
Medium
8 color screenprint on Coventry Rag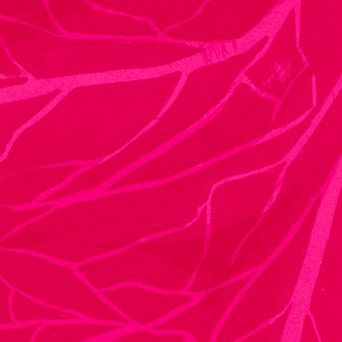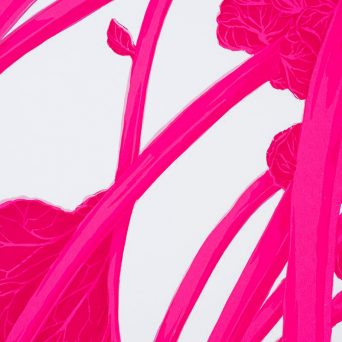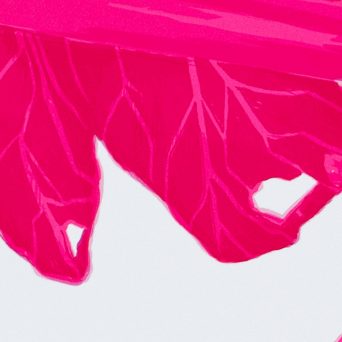 About the Process
Haystack works with both traditional printmakers and digital printers to ensure each artist's print reflects the most important aspects of their studio practice. Brussels Sprouts was printed in collaboration with the artist and Forth Estate at Axelle Editions (a renowned printmaking studio active from 2005 – 2015). Each print was created by silkscreen printing (also known as serigraphy). This method requires stenciling techniques wherein ink is pressed onto paper through deliberately exposed areas of a mesh screen one color at a time.