Mary Jo Bole
Family Portraits, Now and Then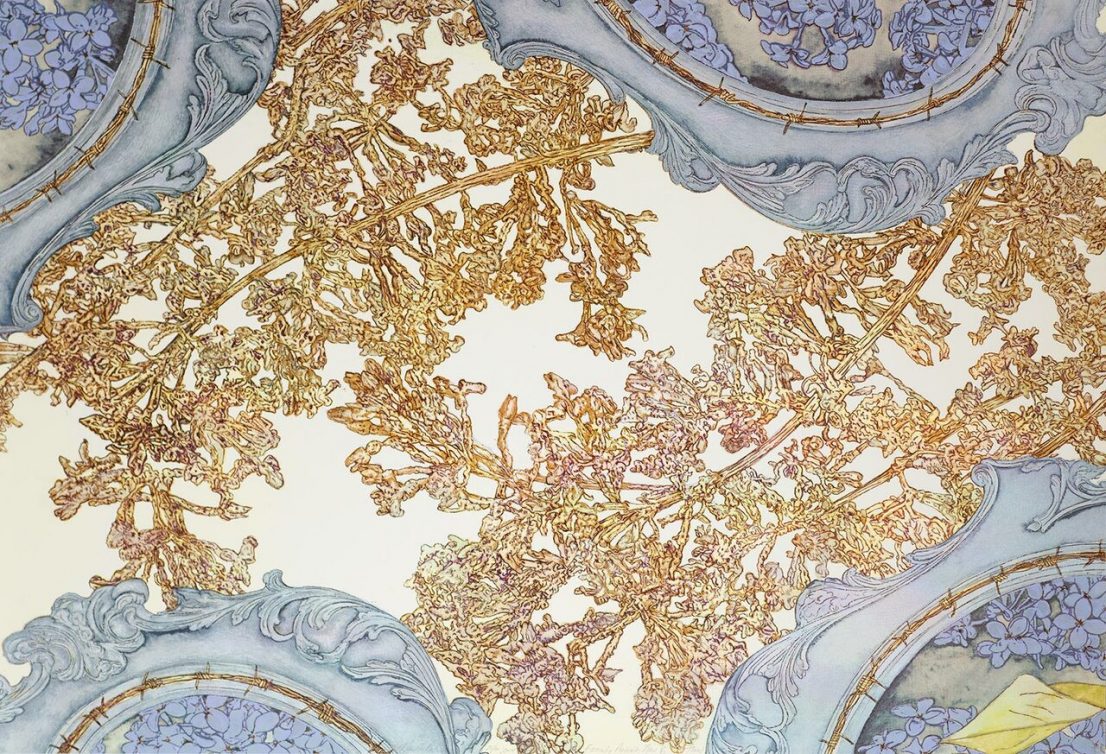 From the Artist
"Family portraits now & then: we are all so fresh faced in the old pictures. Those float off, and we grow old and shriveled." 
Title
Family Portraits, Now and Then
Medium
9 color screenprint on Coventry Rag
Details
Signed, numbered, dated, and titled by the artist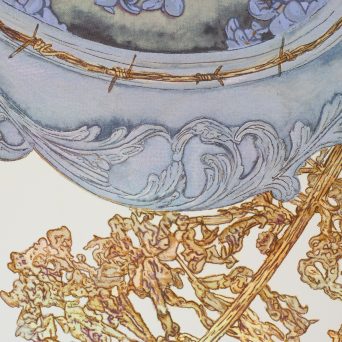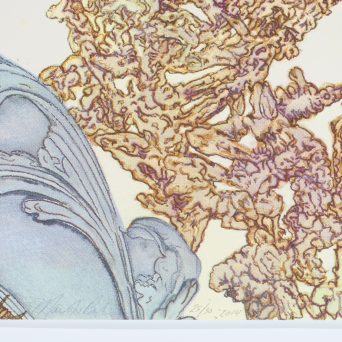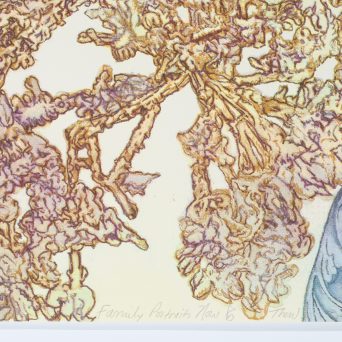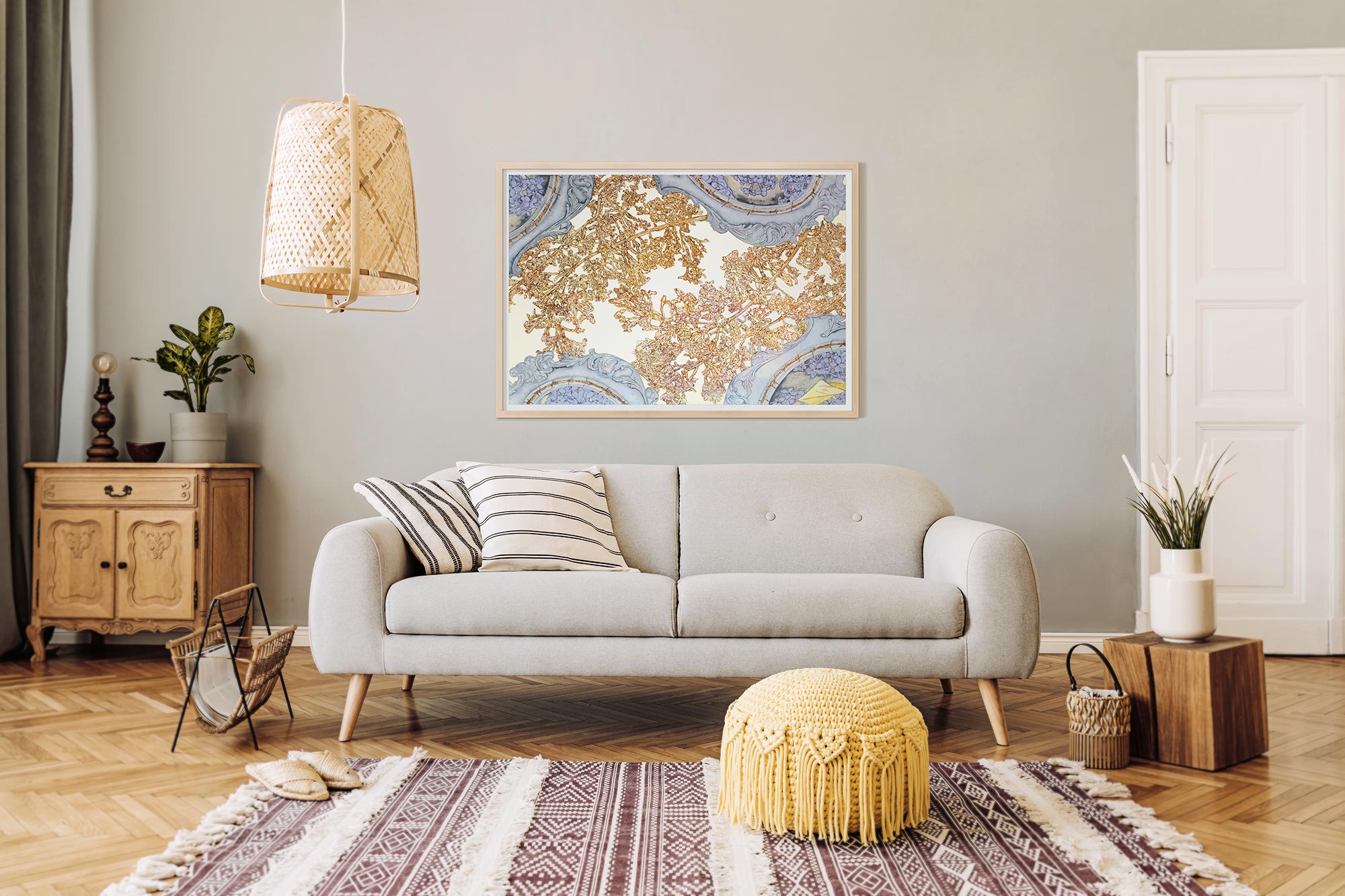 About the Artwork
Family Portraits Now and Then showcases Bole's pursuit of the poignant and the irreverent. Life and decay are juxtaposed by the presence of floating purple blooms surrounding flowers that have dried-up. Themes of aging, decoration, and memory are all explored here.
Curatorial Opinion
Mary Jo Bole makes work across a wide range of media. The connecting thread for Bole's work is a sense of place. The artist was born and raised in Cleveland, Ohio, into a family with a rich history. The experience Bole had growing up was one of dusty heirlooms from generations past with a Victorian era theme. These relics influenced Bole's aesthetic, which we can see in Family Portraits. By the time Bole arrived, the Victorian era was all but passed, and the decay of the once great city of Cleveland was a reality. In this screenprint, we see a grand decorative gold motif the likes of which we might see on the ceiling of a great concert hall. Look closely, however, and you will see the curling of barbed wire around the purple elements in each corner. "Golden Age" thinking rarely leaves a trail of facts discrediting itself.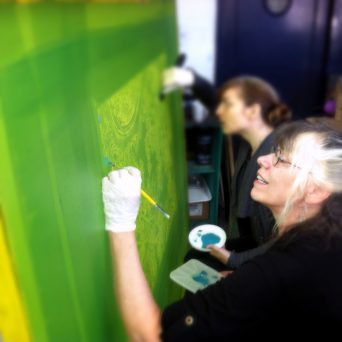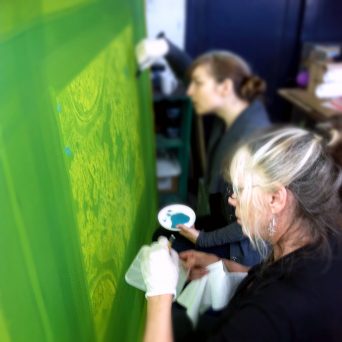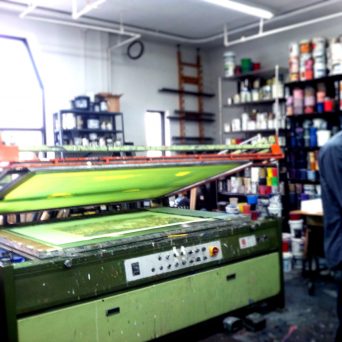 About the Process
Haystack collaborates with digital printers and traditional printmakers to ensure each artist's print reflects the most important aspects of their studio practice. Family Portraits Now and Then was printed in collaboration with the artist and Forth Estate at Axelle Editions. Due to the size of this particular print, this work was printed utilizing a screen that once belonged to Andy Warhol. Each edition was created by silkscreen printing (also known as serigraphy). This method requires stenciling techniques wherein ink is pressed onto paper through deliberately exposed areas of a mesh screen one color at a time.