New York, NY
Painting and Mixed Media
Biography
Sarah Fairchild (b.1972, Chillicothe, OH) creates lush paintings of garden life inspired by rural landscapes and the rich harvest they produce. She illuminates her subjects with bold, unexpected color to celebrate the often overlooked beauty of plants and vegetables.
Fairchild received her Bachelor of Fine Arts from Columbus College of Art & Design in 2004 and her Certification of Arts Education from Ohio Dominican College in 2008. In addition to having a full time studio practice, Sarah worked as an arts educator and professor for several years. Her work is included in collections worldwide and has been shown extensively across the nation. Recent publications include New American Paintings, International Painting Annual, Studio Visit Magazine and Creative Quarterly.
Haystack Perspective
Inspired by her rural upbringing, Sarah Fairchild's studio practice begins outdoors. Public gardens, organic farms, and agricultural systems all provide her with subjects to study and translate into paintings. Her adoration and respect of nature is illustrated through her compositions and palettes. Fairchild's flowers and vegetables appear as ultra-flossy, glamorized versions of themselves. She renders petals and stems that are highly detailed and often larger-than-life by using flashy metallic backgrounds, fluorescent colors, and even Swarovski crystals. By turning modest plant life into flora out of a fantasy, Fairchild brings attention to the importance of our natural environment and the ways in which it sustains us.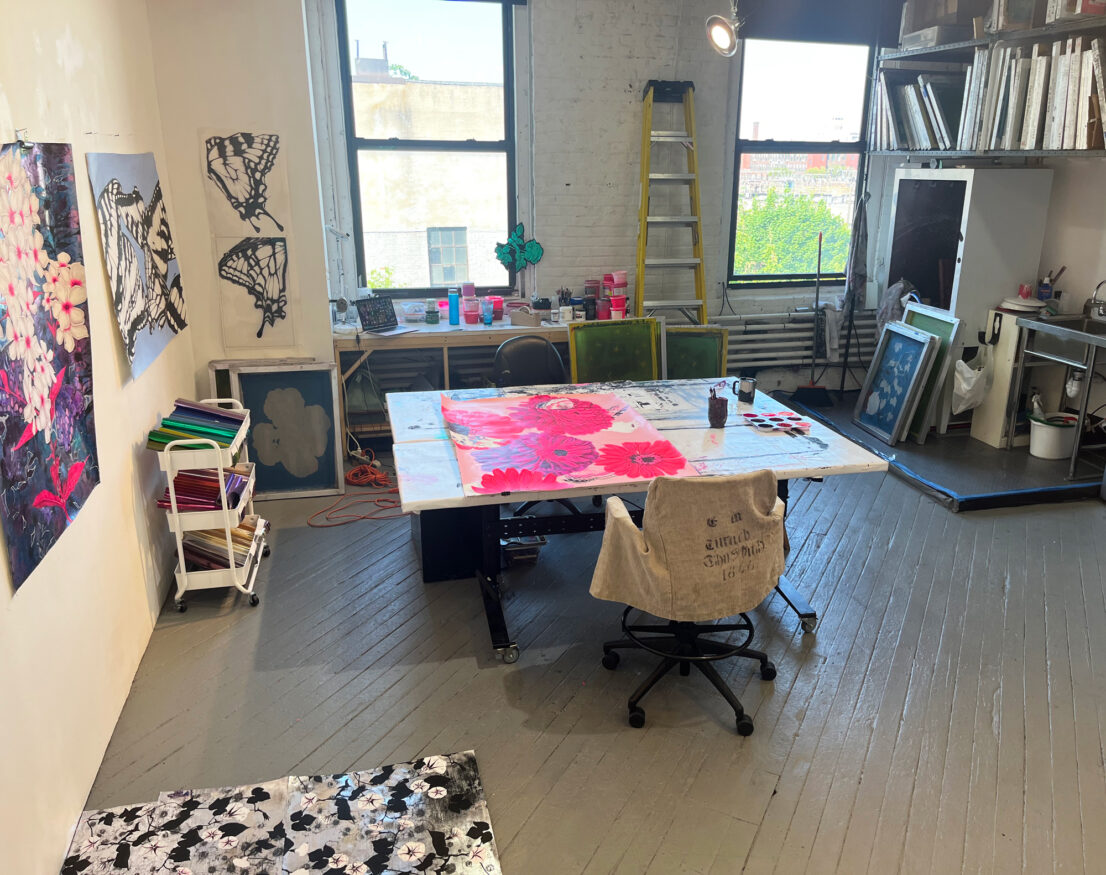 From the Artist
"My work straddles the worlds of farming, fashion, and the natural world, while playing with ideas of decoration, beauty and sensuality, where I convert humble forms such as weeds, wildflowers and vegetables into symbols of honor, dignity, and significance. By considering these seemingly commonplace forms in a new and unusual way, I hope to arouse a sense of wonder, appreciation, and concern for the environment, as well as the urgent need for a sustainable living planet." 
Recent Exhibitions
One Liberty Plaza
New York, NY
2022
Keyes Gallery
Sag Harbor, NY
2019
Hammond Harkins Gallery
Columbus, OH
2018