From the Artist
"Flowers portrays images of chrysanthemums, dahlias and butterflies. I am interested in the juxtaposition of weeds and wildflowers next to the more "sophisticated" cultivated flowers."
Medium
11 color silkscreen with acrylic and U.V. cured ink on Coventry Rag
Details
Signed and numbered by the artist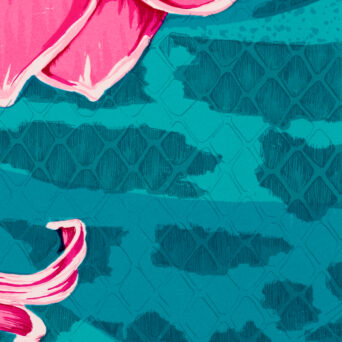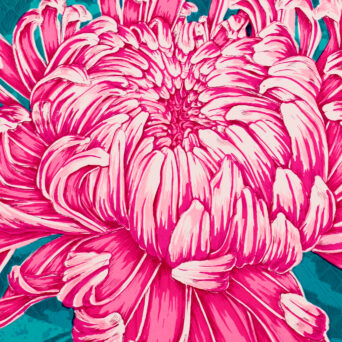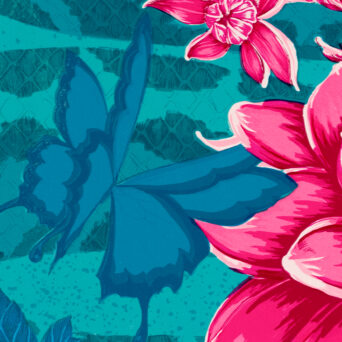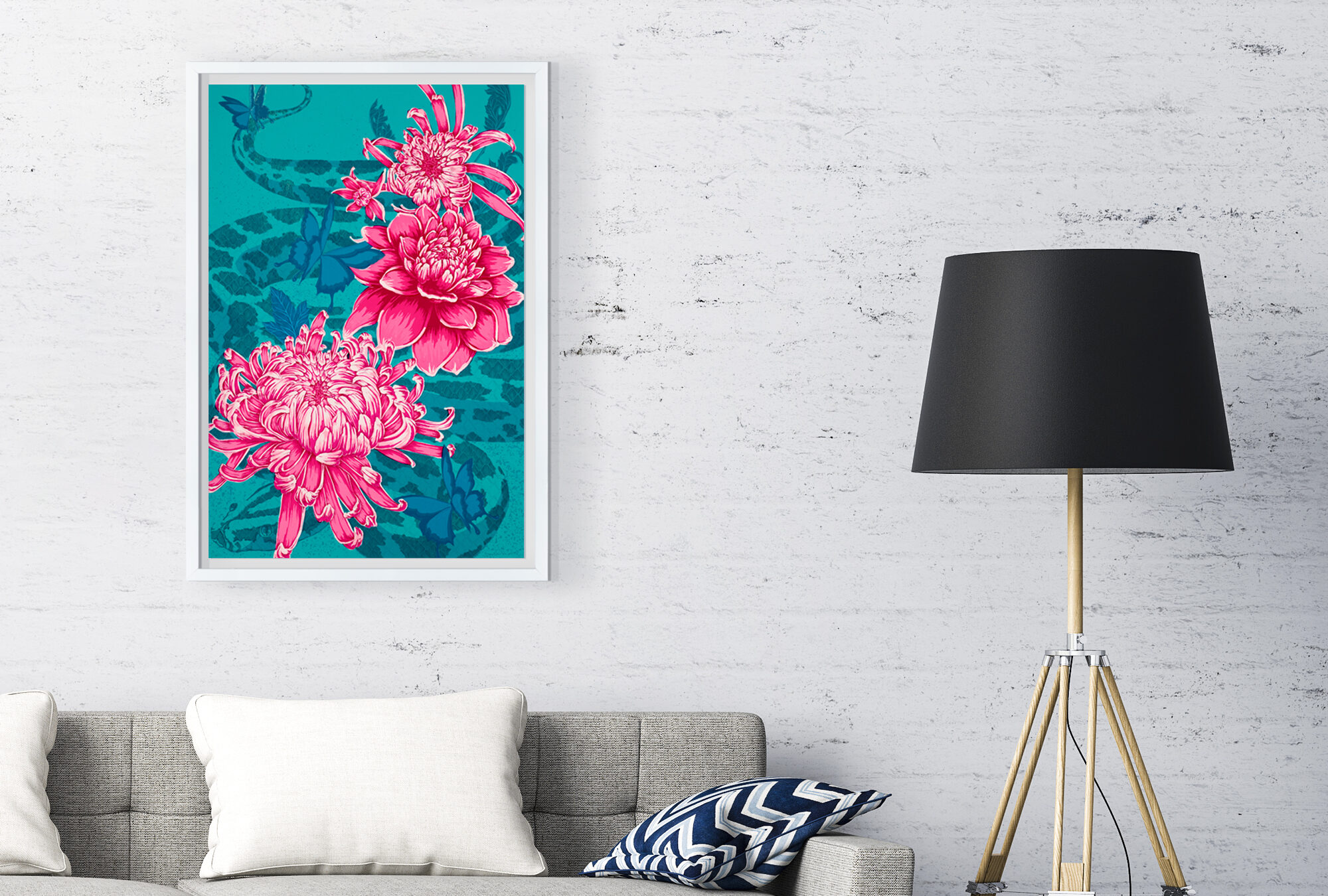 About the Artwork
Flowers is an 11 color silkscreen with acrylic and U.V. ink and hand-painted elements that illuminates a glistening, deep turquoise snake with Chrysanthemums.
Curatorial Opinion
In this new print from Sarah Fairchild, Chrysanthemum flowers float on the surface of a dark turquoise pond. Butterflies alight around the pink pops of flowers, creating depth of field with their deep blue wings. The Chrysanthemum petals burst forth like fireworks, camouflaging the sneaky serpent beneath.
Sarah Fairchild's dedication to detail and executing her artistic vision together set this print apart. When working with a professional printmaker, artists will typically submit one completed image of how they would like the finished print to look. Fairchild, however, worked with Powerhouse Arts and hand colored each screen, building the final image with several hand drawn layers. No color remained unconsidered, and no image layer was done without her own careful craftsmanship.
Medium
11 color silkscreen with acrylic and U.V. cured ink on Coventry Rag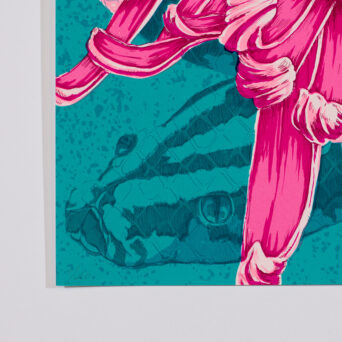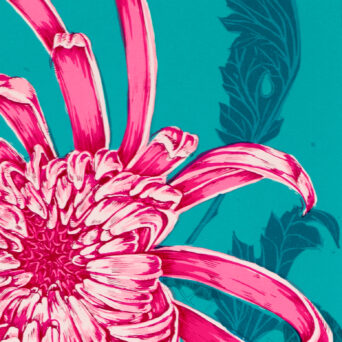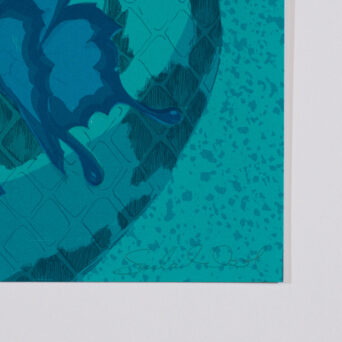 About the Process
Haystack works with both traditional printmakers and digital printers to ensure each artist's print reflects the most important aspects of their studio practice. Flowers was printed in collaboration with the artist and Powerhouse Arts (a renowned printmaking studio located in Brooklyn, New York). Each print was created by silkscreen printing (also known as serigraphy). This method requires stenciling techniques wherein ink is pressed onto paper through deliberately exposed areas of a mesh screen one color at a time.