Daina Higgins
Blackbook II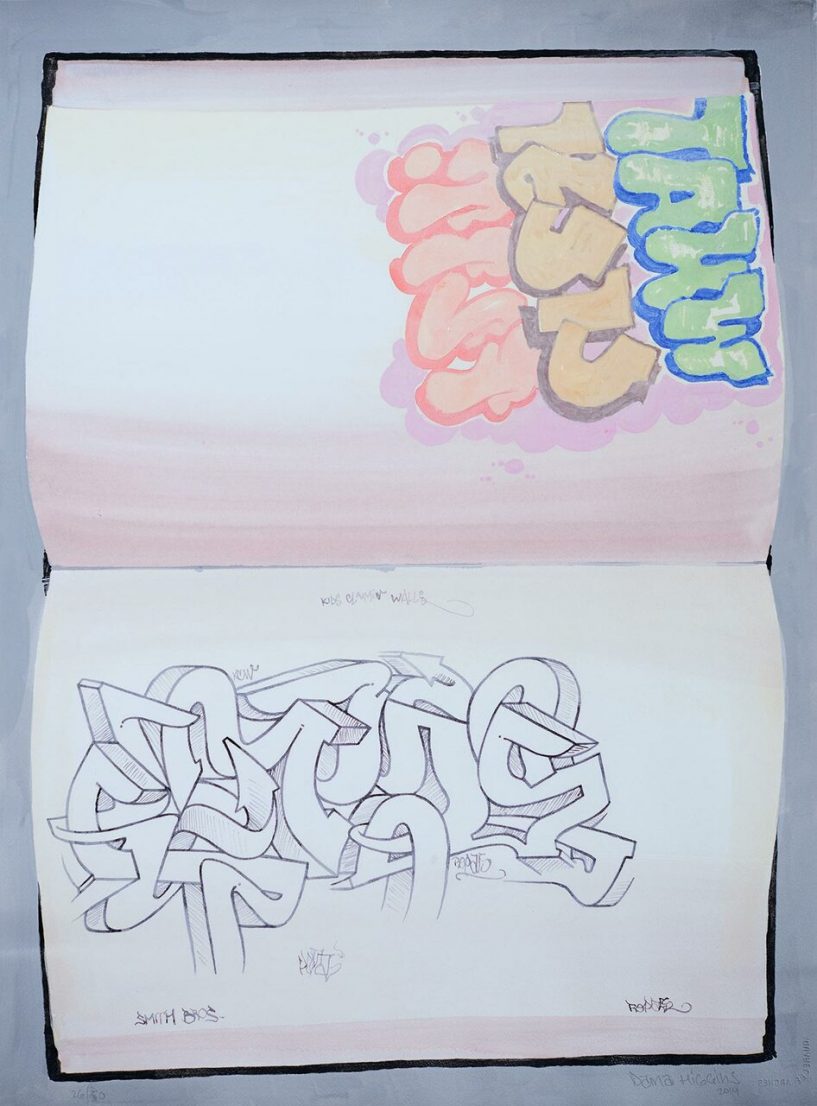 From the Artist
"The 

Blackbook

 

prints are made from trompe l'oeil paintings of my graffiti 

blackbooks

 from the 1990s. A 

blackbook

is a black-covered sketchbook that graffiti artists use to sketch and practice their tags and pieces."
Cont. below – 
Medium
Archival pigment print on Sunset Cotton Etching Paper
Details
Signed, numbered, and dated by the artist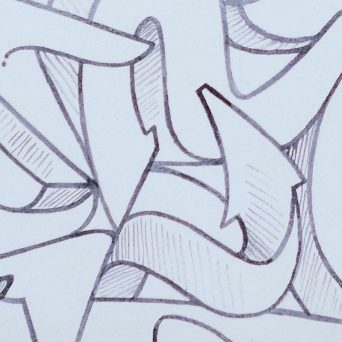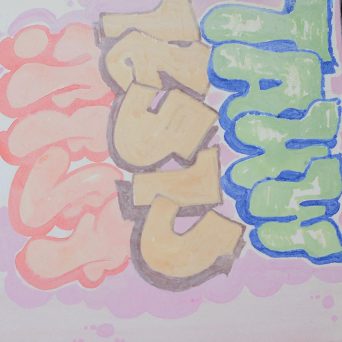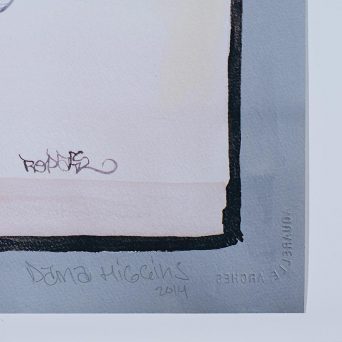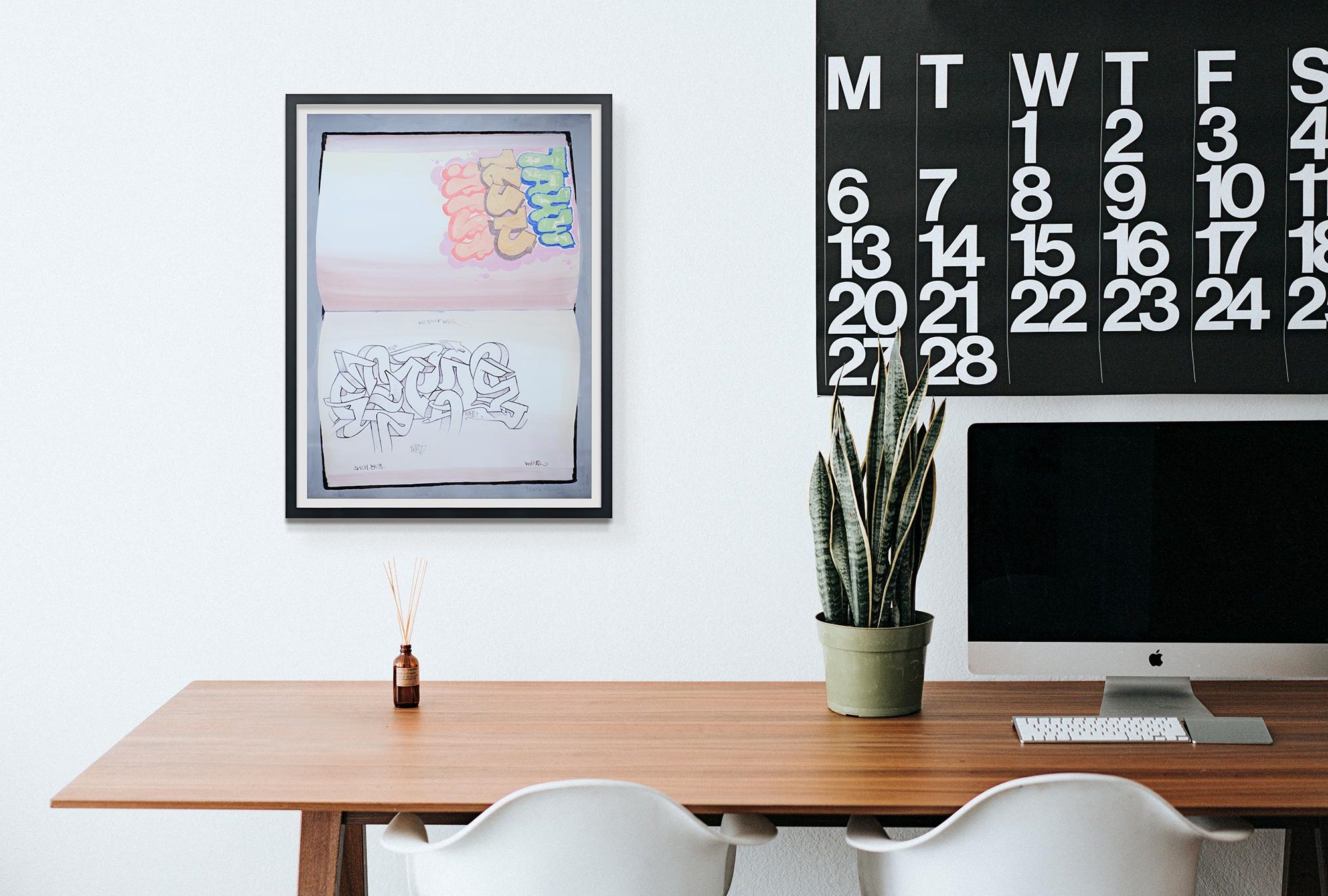 About the Artwork
Cont. from above –
"I carried my blackbook and a set of pencils with me everywhere as a socially awkward teenager in Ohio. At parties I sat on the couch and buried my face in the sketchbook. The blackbook is used in landscape format (to mimic walls and other surfaces) and the black cover conceals what the artist is drawing.

Blackbook II shows two pages open faced, the top page is the bleed-through of a paint marker fill-in by legendary Columbus graffiti writer Orse (RIP) who shouted out three names: two other legends FLIP and CREAR and their crew WHAT (We Hate All Toys). The bottom page is a sketch of a piece I did in the Smith Brothers Hardware building in 1996 as part of a storied graffiti battle with Metro."
Curatorial Opinion
Executed in the trompe l'oeil style (French for "deceives the eye"), Blackbook I and Blackbook II have the appearance of opened sketchbooks, with great care taken to depict the layers of marker therein. The artist flexes highly technical painting skills and mark making, with near-photographic depictions of pocket-sized graffiti, thoughts, and coded messages.
Medium
Archival pigment print on Sunset Cotton Etching Paper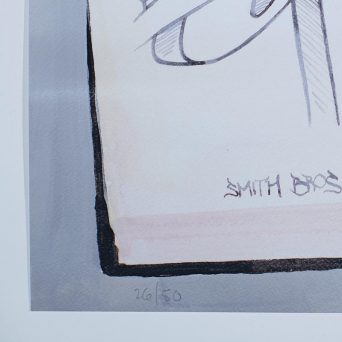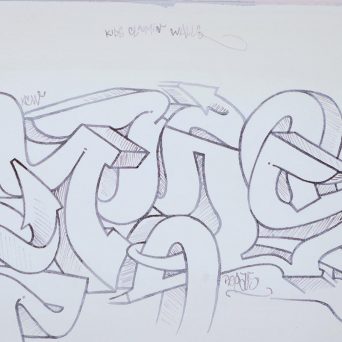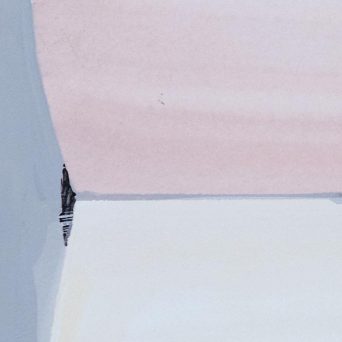 About the Process
Haystack collaborates with traditional printmakers and digital printers to ensure each artist's print reflects the most important aspects of their studio practice. Blackbook II was printed in collaboration with the artist and Forth Estate at Axelle Editions (a renowned printmaking studio active from 2005 – 2015). Each Archival Pigment Print was digitally printed with a lab-calibrated inkjet printer using pigment-based inks (this process is also known as Giclée printing). The 100% cotton paper has a smooth texture and the purest natural white tone available, allowing for every visual subtlety and tonal transition in the artwork to be reproduced at the highest quality.