Rob Matthews
The Watchmaker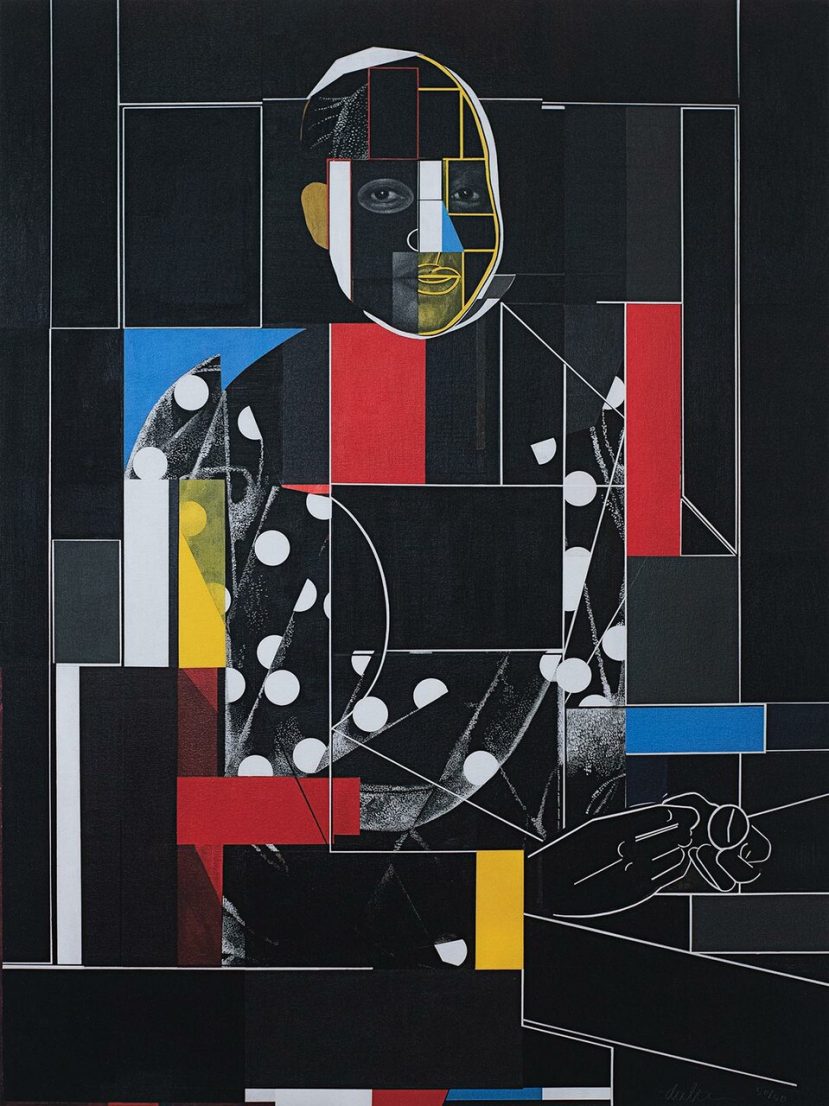 From the Artist
"Thérèse 
Kapangala
was a 24-year-old Congolese trainee nun shot by Congolese security forces outside of the Church of St. Francis de Sales while protesting for fair elections in the DRC. She was wearing a black dress with white polka dots at the time of her death, which is why she is wearing them here."
Cont. below – 
Medium
Archival pigment print on Canson Infinity Edition Etching Rag
Details
Signed and numbered by the artist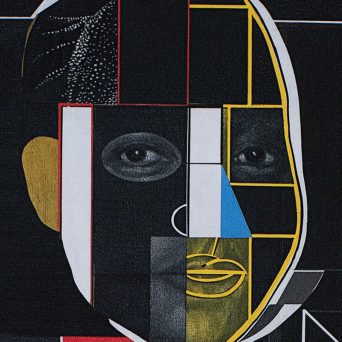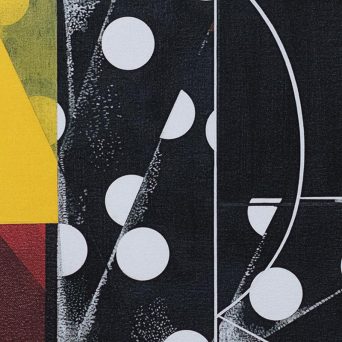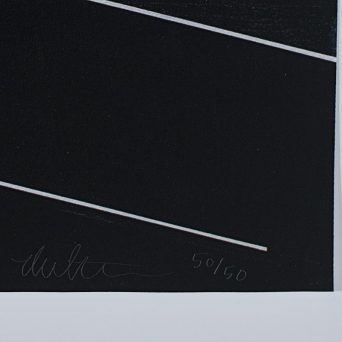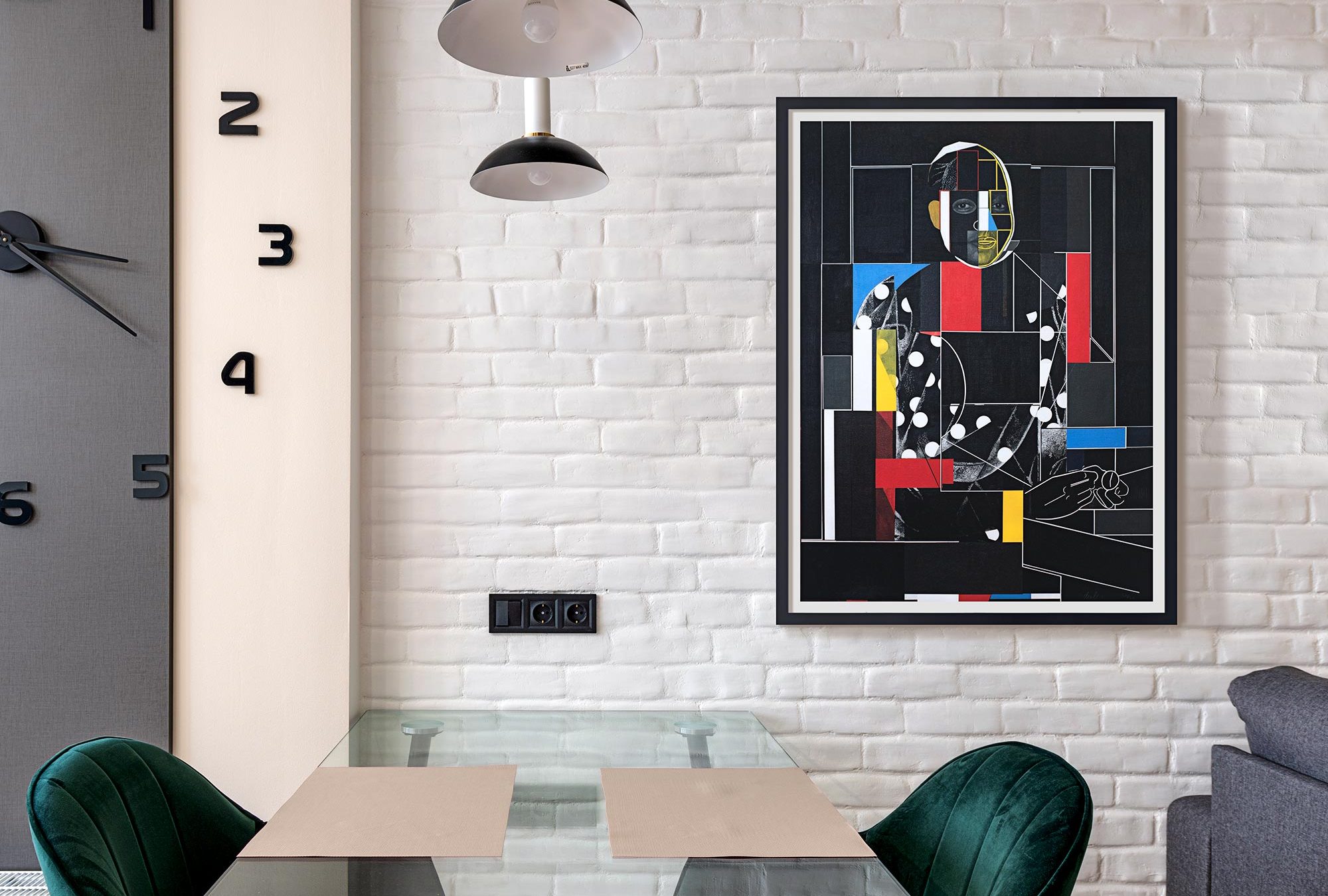 About the Artwork
Cont. from above –
"Her figure is surrounded by a structured grid with primary colors. Utopian language traps anyone that does not figure into that definition of utopia. She is a watchmaker for similar reasons to an older work of mine called, The End of Time. If you die, time is gone and it is something you can hold in your hand as a toy."  
Curatorial Opinion
Rob Matthew's work, The Watchmaker, honors Thérèse Kapangala and acknowledges the fragility of time. Her horrific murder by Congolese police in 2018 made headlines but quietly passed through the news cycle, as many stories do. However, Matthews has made Thérèse's story manifest, asking us to learn about her struggle and unjust death to help keep her story alive.  Matthew's sophisticated visual fractures and graceful line work come together to form a striking and powerful homage.
Medium
Archival pigment print on Canson Infinity Edition Etching Rag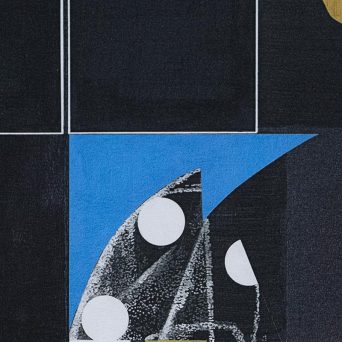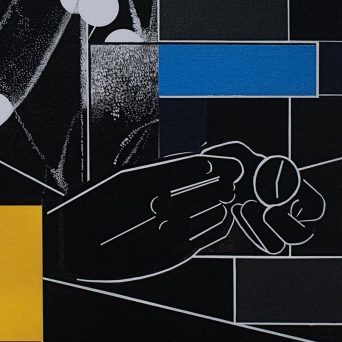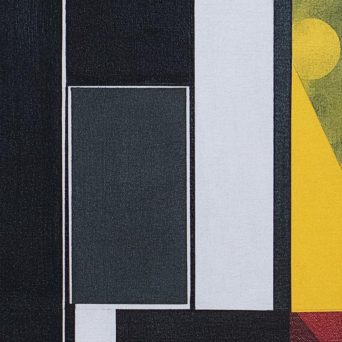 About the Process
Haystack collaborates with traditional printmakers and digital printers to ensure each artist's print reflects the most important aspects of their studio practice. The Watchmaker was printed by G.Moulin Limited Editions. Each Archival Pigment Print was digitally printed with a lab-calibrated inkjet printer using pigment-based inks (this process is also known as Giclée printing). The 100% cotton paper has a smooth texture and the purest natural white tone available, allowing for every visual subtlety and tonal transition in the artwork to be reproduced at the highest quality.