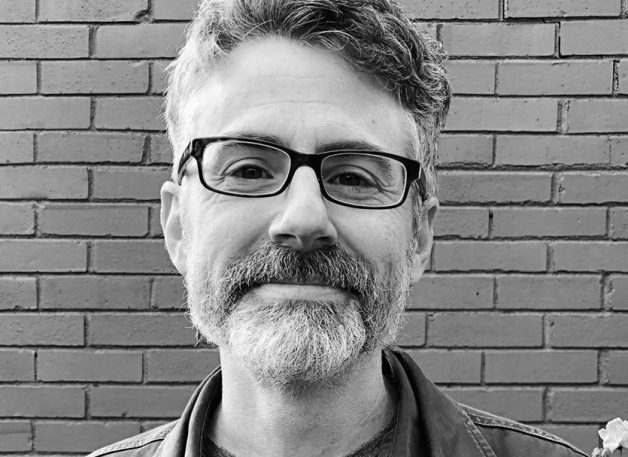 Biography
Rob Matthews (b.1974, Wilson, NC) is a superbly technical artist whose subjects are laden with narratives often drawn from historical events and figures. The formal qualities of his work are steeped in history as well – his expert linework and attention to detail illustrate his interest in centuries-old  traditional drawing practices.
Matthews received his Bachelor of Fine Art in Painting from the University of Tennessee, Knoxville in 1997 and his Master of Fine Art in Painting and Printmaking from Virginia Commonwealth University in 1999. Matthews has had solo exhibitions at Virginia Commonwealth University, Emory and Henry College and the University of Alabama, Tuscaloosa as well as inclusion in shows at the National Portrait Gallery in Washington DC and the Arkansas Art Center in Little Rock, Arkansas. His work is held in the public collections of the Philadelphia Museum of Art, the North Carolina Museum of Art, the Pennsylvania Academy of Fine Arts and the de Young Museum in San Francisco.
Haystack Perspective
Artists are chroniclers and educators. Often, their depictions of events, both real and imagined, can help us understand current social climates and past experiences. The paintings and drawings of Rob Matthews are interpretive narratives that address mortality, the relationships between the past and present, and the passing of knowledge. The historical nature of his themes is reflected in both his content and style. Drawing on portraiture by Renaissance masters and Cubist compositions, Matthews portrays objects and figures with extraordinary technical mastery while pushing the limits of linear perspective. His resulting works are powerfully introspective portraits that reveal just as much in their blank spaces as they do in their layered ones. As an artist with southern roots, it's not surprising that Matthews' work is steeped in storytelling regarding the human experience. 
From the Artist
"Recently, my work has addressed themes of power, displacement and the unspoken message of "home." Some subjects of these paintings are heroes. Others are villains. I find complicated people more interesting studies than people whose public persona has been flattened to either angel or devil. The work is made to spend time considering events and people that get lost in the shuffle of the ever-changing news cycle." 
Recent Exhibitions
David Lusk Gallery
Nashville, TN
2021
Gaston County Museum
Dallas, NC
2021
The Hudson
Raleigh, NC
2020