Derrick Adams
Sing It Like You Mean It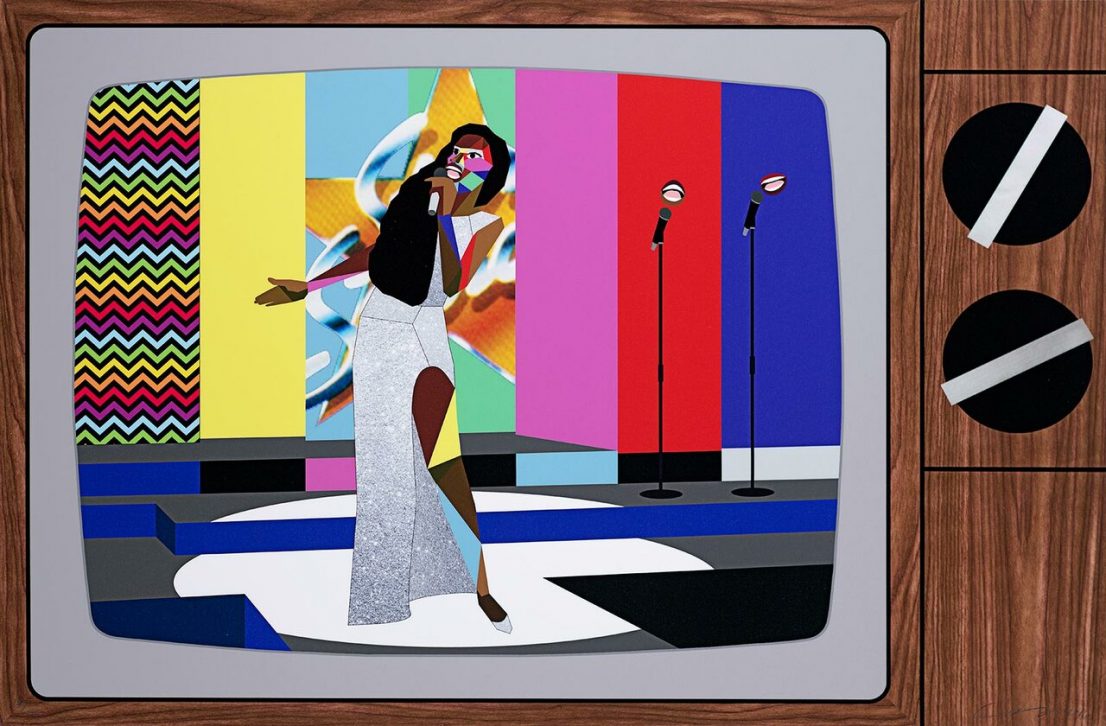 Title
Sing It Like You Mean It
Details
Signed, numbered, and dated by the artist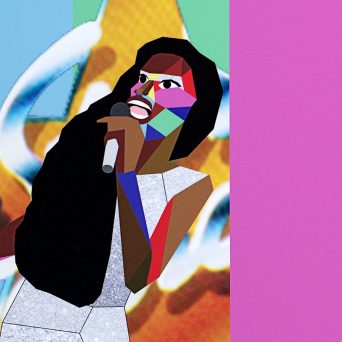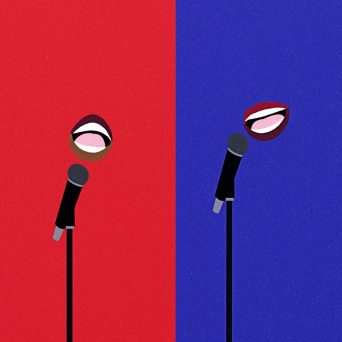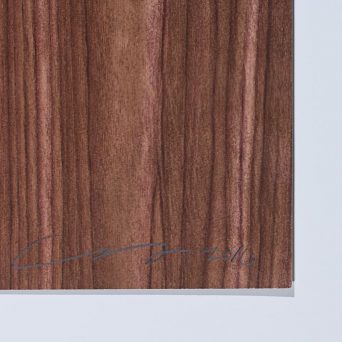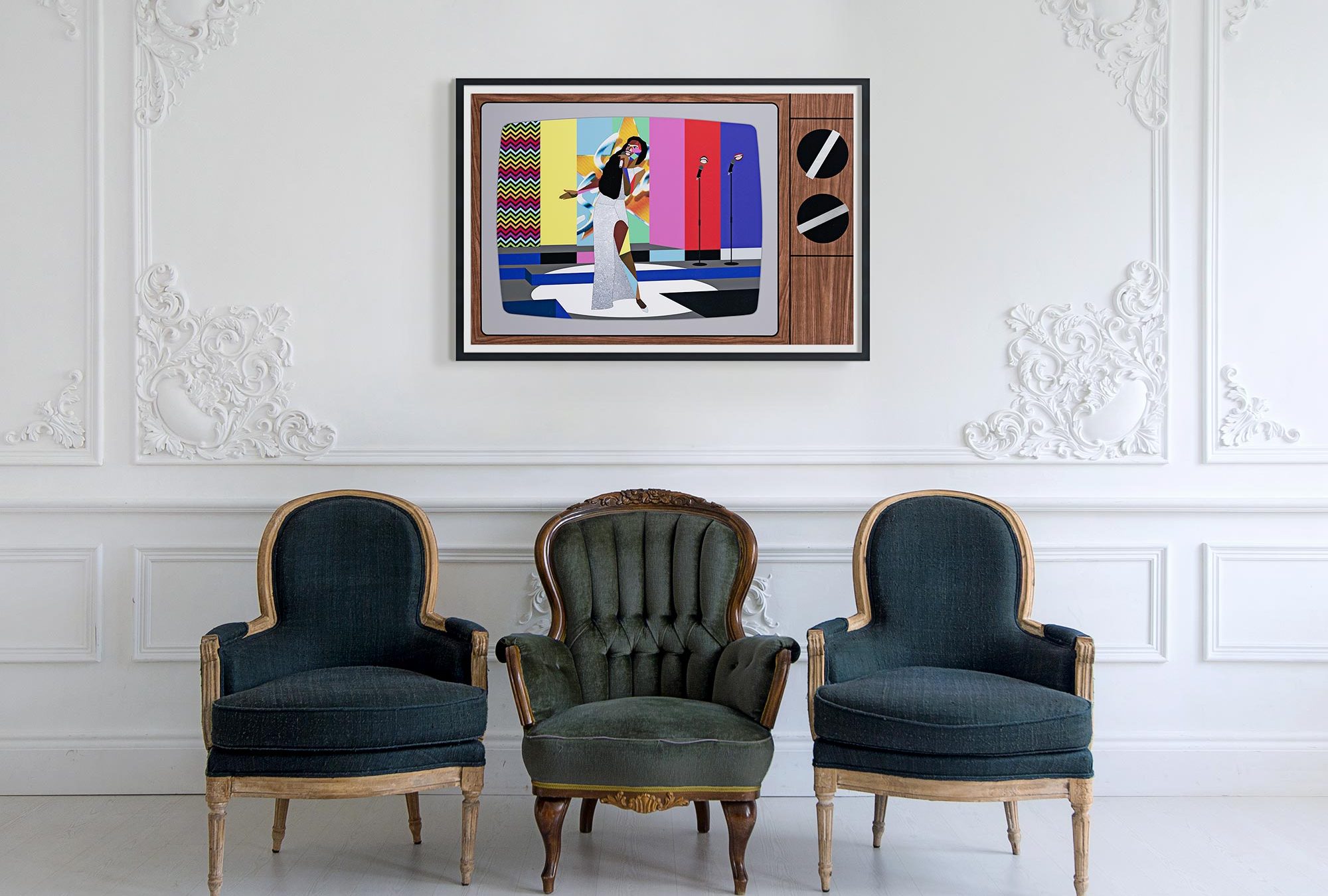 About the Artwork
This limited edition by Derrick Adams features a digitally collaged composition, printed on smooth printmaking paper and featuring his trademark illustrative, vibrant portraiture.
Curatorial Opinion
In Sing It Like You Mean It, a vintage wood paneled television features a long-haired woman mid-song on a stage reminiscent of a variety show from the sixties. The television test pattern known as EG 1:1990, or Engineering Guideline Alignment Color Bar, staggers to create depth of field for the songstress. These colors are used for setting a television monitor to reproduce colors and light levels accurately. This interplay between a historical conception of chromatic rendering with a Black singer commanding the stage (we are the viewers) speaks to the heart of Adams' work.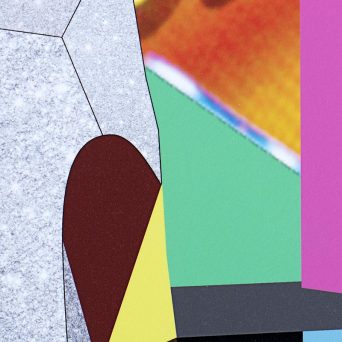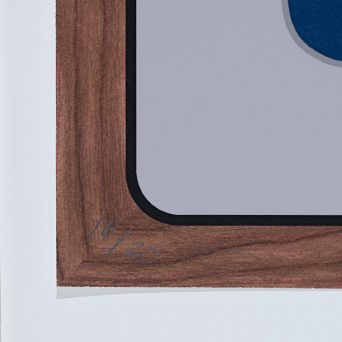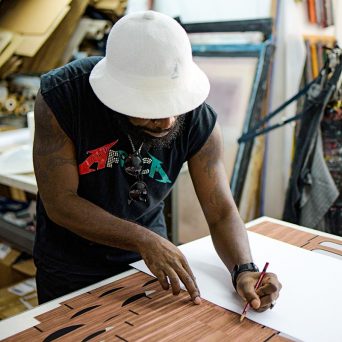 About the Process
Haystack works with both traditional printmakers and digital printers to ensure each artist's print reflects the most important aspects of their studio practice. Sing It Like You Mean It was printed in collaboration with the artist and Lower East Side Printshop. Each print was digitally printed with a lab-calibrated inkjet printer using archival pigment-based inks (this process is also known as Giclée printing).