Karen Seapker
Dragon Drop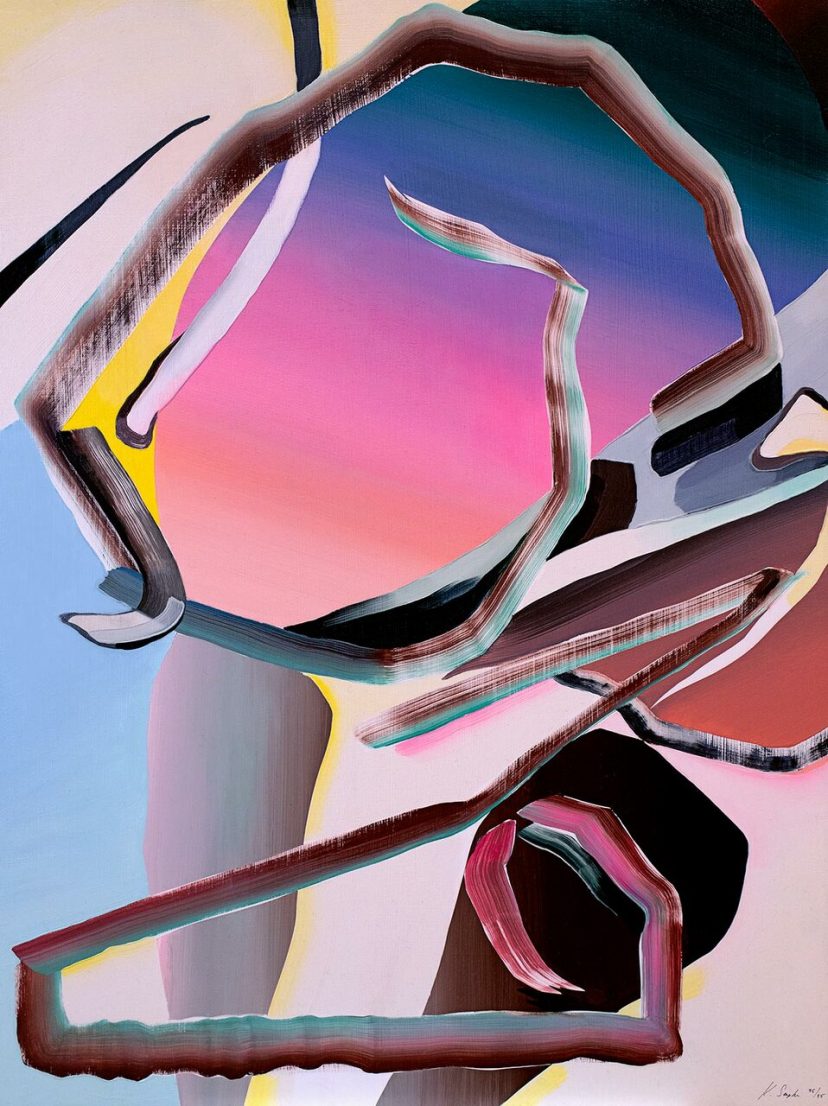 Medium
Archival pigment print on Canson Infinity Edition Etching Rag
Details
Signed and numbered by the artist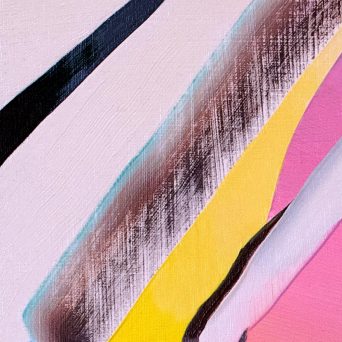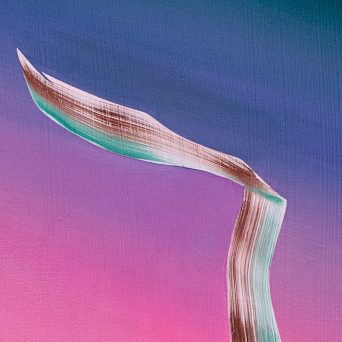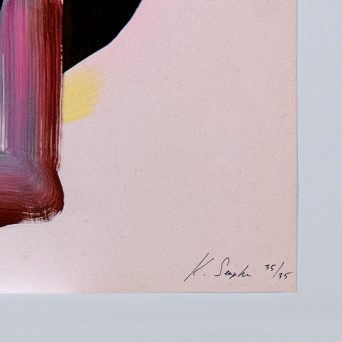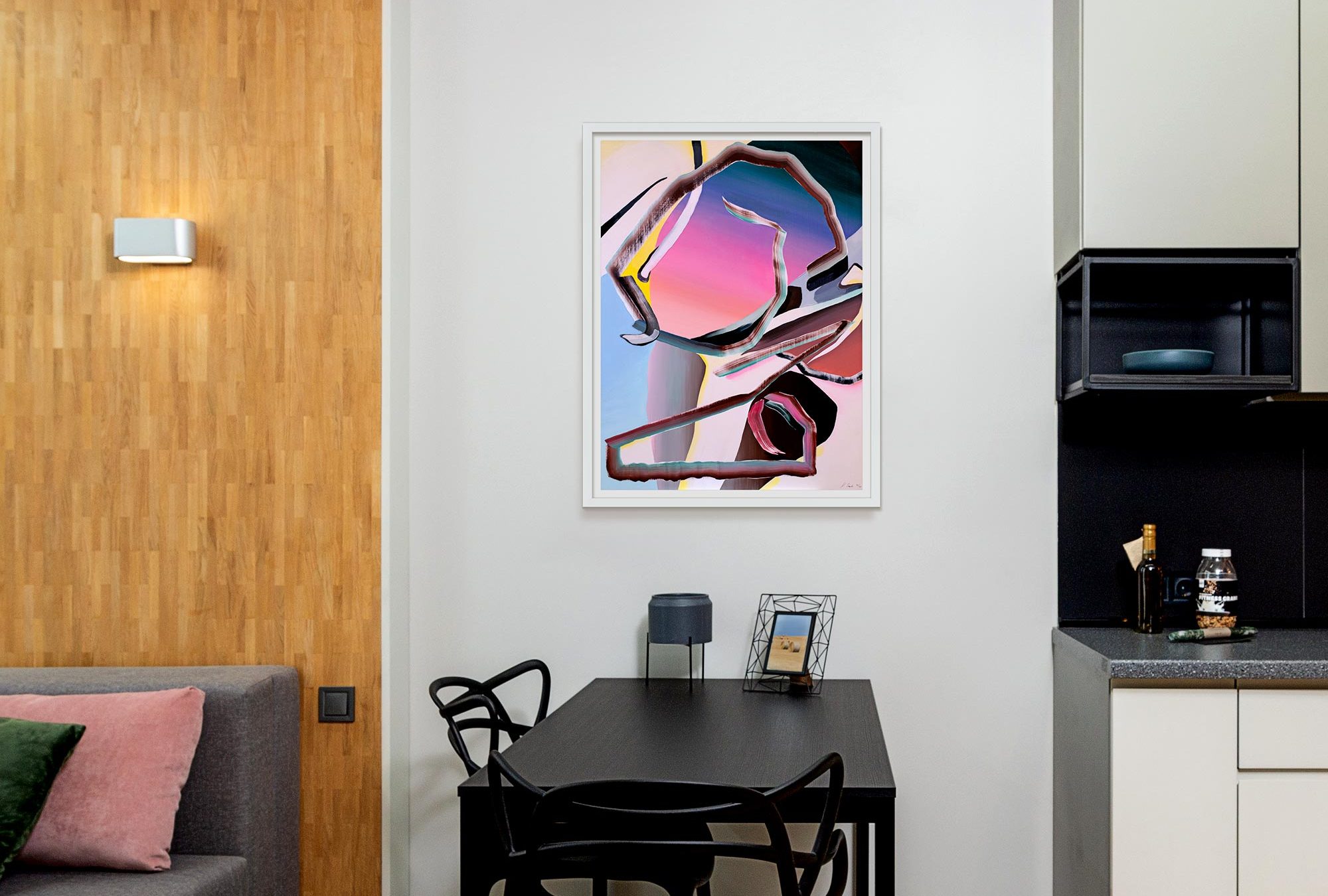 About the Artwork
Originally executed in oil on panel, our digitally printed reproduction captures every paint stroke, subtle texture, and saturated hue of Seapker's swirling abstraction.
Curatorial Opinion
Dragon Drop by Karen Seapker draws the viewer in with a bubble-gum pink horizon, slanting down and to the right. This gradient sunrise or sunset fits within the free flowing paint strokes characteristic of Seapker's practice. One paint stroke might suggest an elbow jutting out just so, which transforms the experience of looking at this work into a decoding exercise; is that a body? Or is it just paint? The palette in Dragon Drop is full of fanciful pastels, flowing in and out of rotating horizons.  
Medium
Archival pigment print on Canson Infinity Edition Etching Rag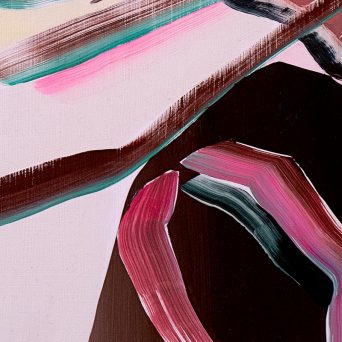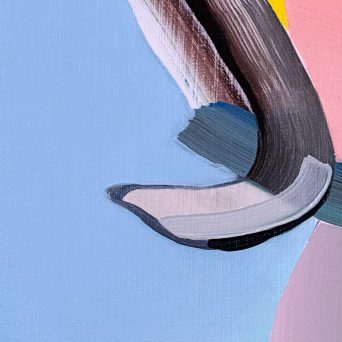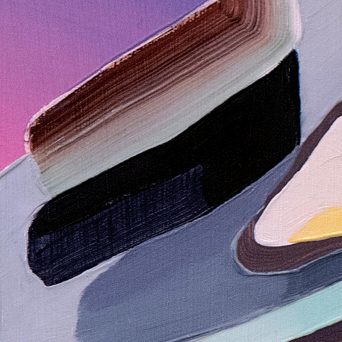 About the Process
Haystack collaborates with traditional printmakers and digital printers to ensure each artist's print reflects the most important aspects of their studio practice. Dragon Drop was printed by G.Moulin Limited Editions. Each Archival Pigment Print was digitally printed with a lab-calibrated inkjet printer using pigment-based inks (this process is also known as Giclée printing). The 100% cotton paper has a smooth texture and the purest natural white tone available, allowing for every visual subtlety and tonal transition in the artwork to be reproduced at the highest quality.