Jeff Sonhouse
Codependence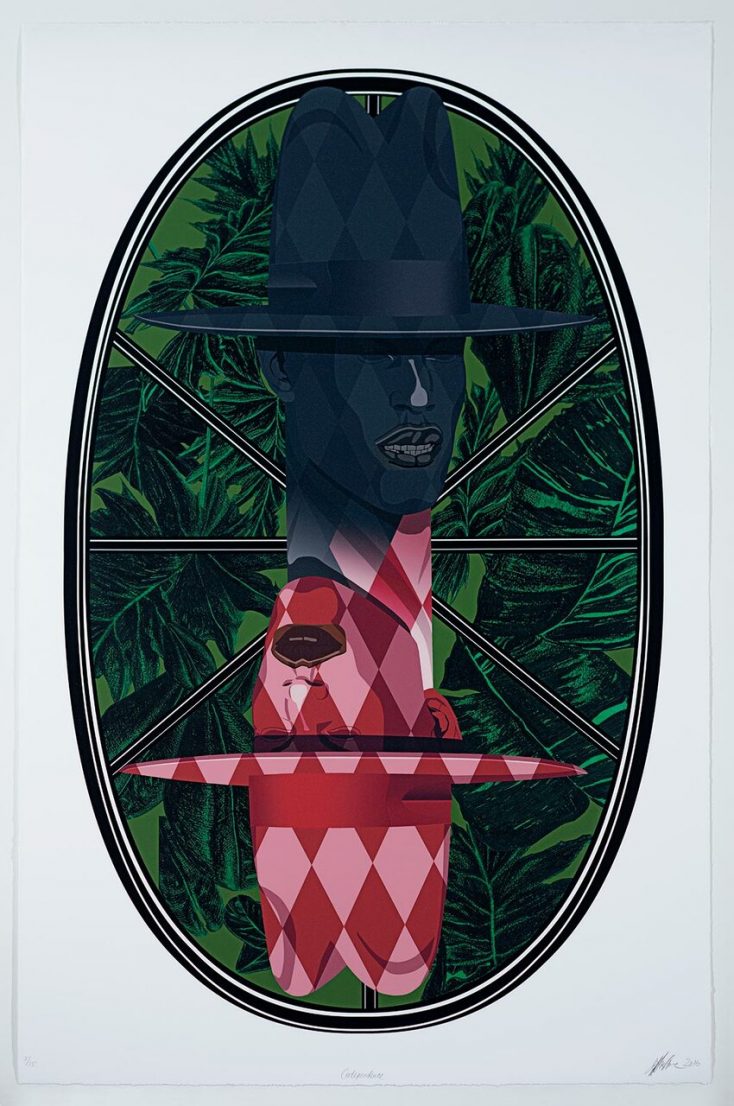 Details
Signed, numbered, dated, and titled by the artist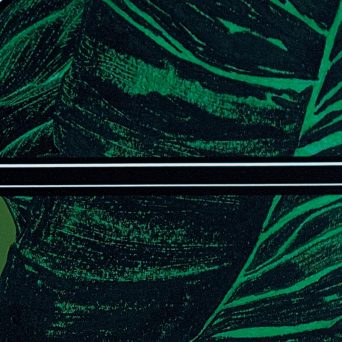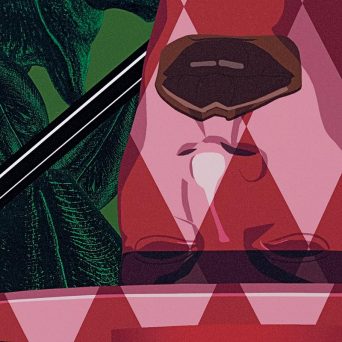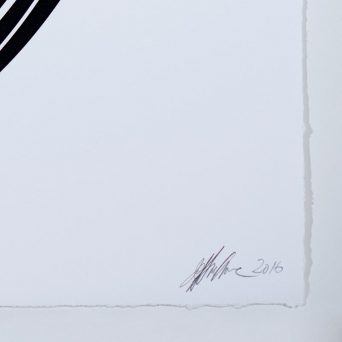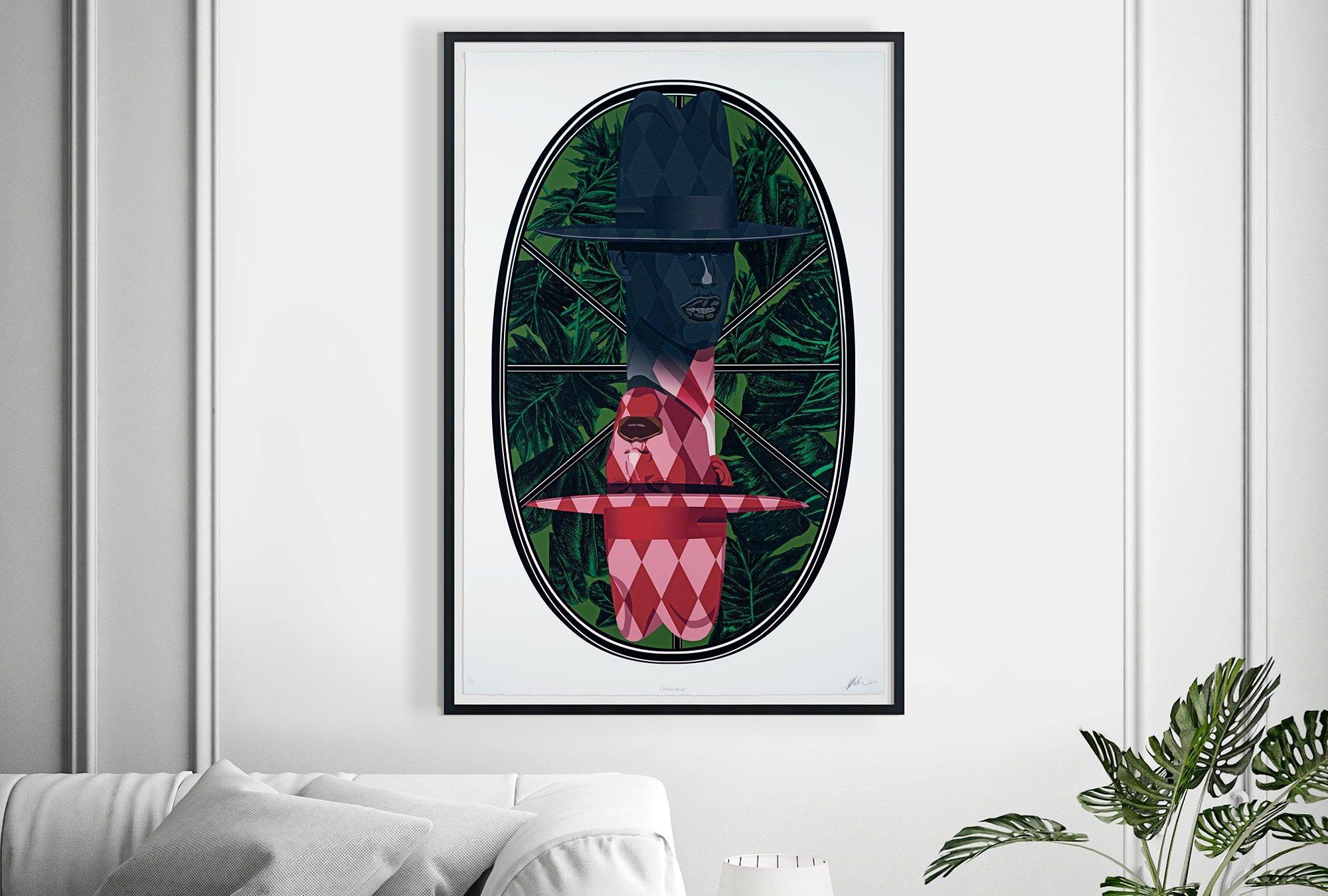 About the Artwork
This large, limited-edition by Jeff Sonhouse was digitally printed on a textured printmaking paper. The paper's deckled edges contrast with the smoothness of the printed areas, creating an subtle yet alluring combination.
Curatorial Opinion
In Jeff Sonhouse's print, Codependence, the central subject is a handsome man with two heads, growing from the same neck. The bodiless, chiseled faces sport ten-gallon hats, typically seen as a symbol for the North American cowboy. In the background of this totemic portrait are large green leaves, which may suggest farming of valuable commodities such as tobacco. The subject is showing his teeth, but not necessarily a smile. His eyes are obscured horizontally by the brim of the iconic hat.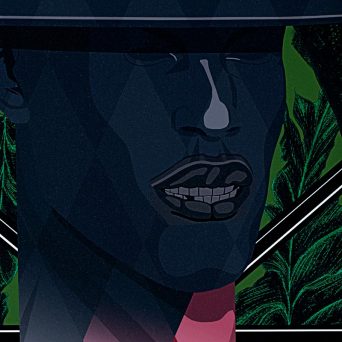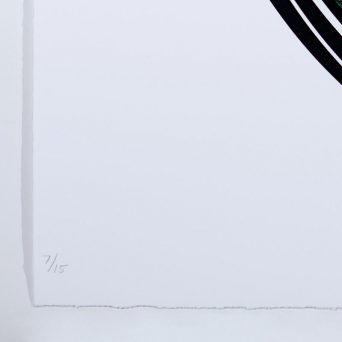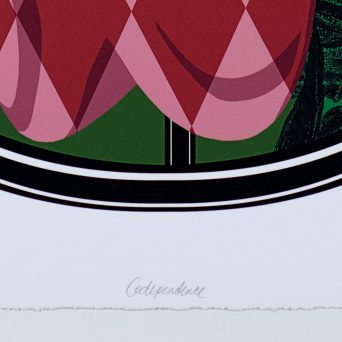 About the Process
Haystack works with both traditional printmakers and digital printers to ensure each artist's print reflects the most important aspects of their studio practice. Codependence was printed in collaboration with the artist and Lower East Side Printshop. Each print was digitally printed with a lab-calibrated inkjet printer using archival pigment-based inks (this process is also known as Giclée printing).