Brooklyn, NY
Painting and Mixed Media
Biography
Jeff Sonhouse (b.1968, New York, NY) is a painter and mixed media artist who often depicts images of Black men to address topics of identity in Western culture. By selectively revealing and concealing certain aspects of his figures, he combines fact and mystery for results that are beautifully provocative.
Sonhouse received his Bachelor of Fine Arts from the School of Visual Arts, New York in 1998 and his Master of Fine Arts from Hunter College, New York in 2001. He won the Joan Mitchell Foundation awards and the New York Foundation for the Art prize both in 2004. His work has been included in exhibitions such as Frequency and The Bearden Project, at The Studio Museum in Harlem in 2005 and 2012 respectively; 30 Americans, at the Rubell Family Collection, Miami in 2009 which traveled widely throughout museums across America through 2016; and Face to Face: Los Angeles Collects Portraiture, at the California African American Museum, Los Angeles in 2017.
Haystack Perspective
Jeff Sonhouse draws great inspiration from European artists of the 20th century. Sonhouse reimagines the sartorial 'dandy' as a contemporary African-American male. Sonhouse adds to the rich characterization of the Harlequin in Western painting with the frequent use of the diamond pattern, in adornment of his subject's apparel or skin. The role of the Harlequin in commedia dell'arte is the nimble servant. By including these historical clues, Sonhouse asks the viewer to consider the dark undercurrents of our socio-political era and how they parallel our struggles from the past.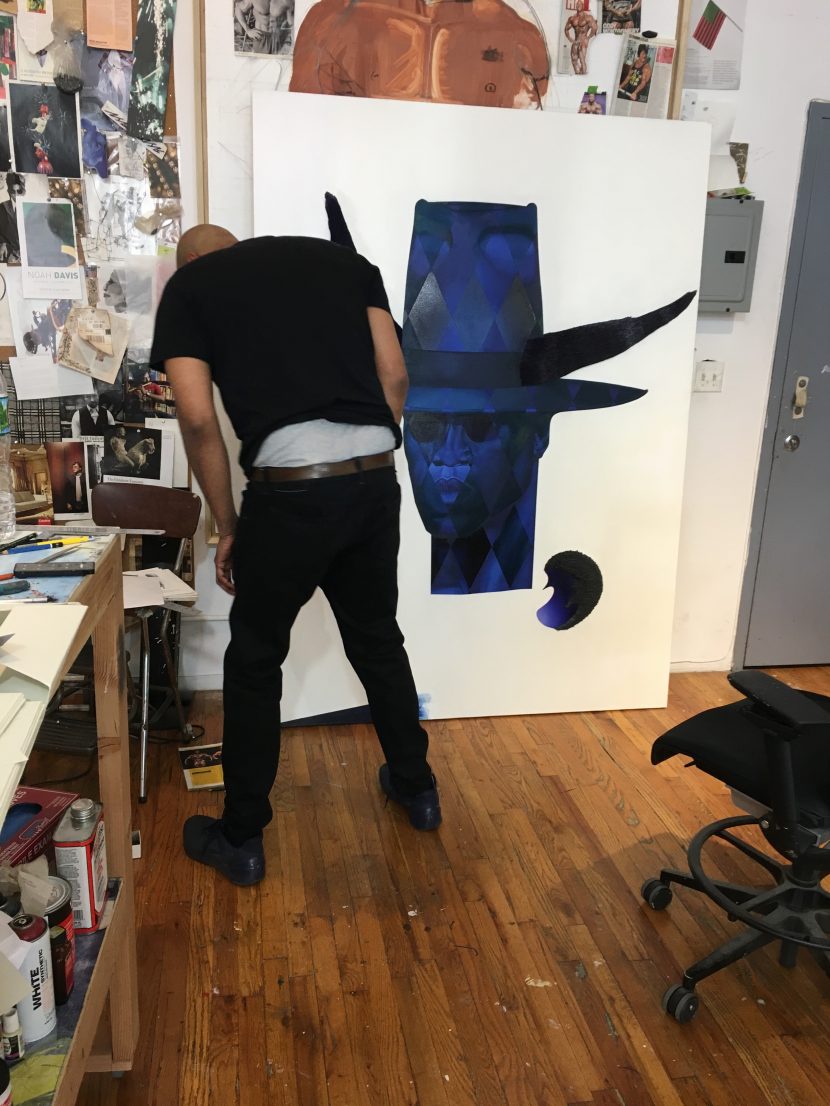 Recent Exhibitions
Zidoun & Bossuyt
Dubai, UAE
2022
LÉVY GORVY
New York, NY
2021
Tilton Gallery
New York, NY
2017