Alex Dodge
Unread Messages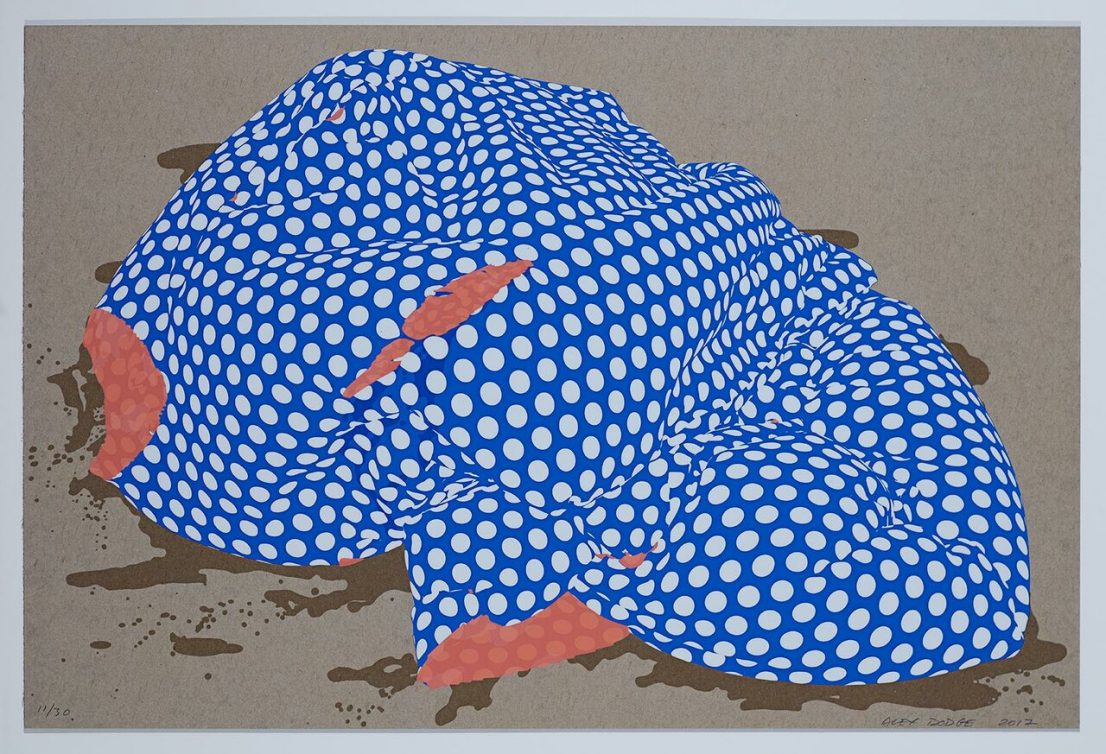 From the Artist
"The title of this print alludes to both the all too common daily anxiety producing phenomenon of unaddressed matters that aggregate in our inboxes…"
Cont. below –
Medium
5 color silkscreen on Davey Binders Board
Details
Signed, numbered, and dated by the artist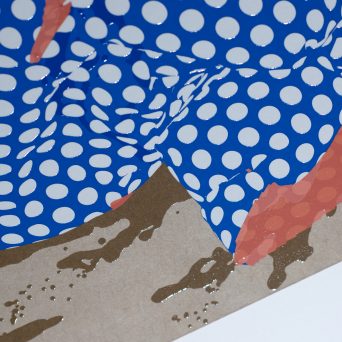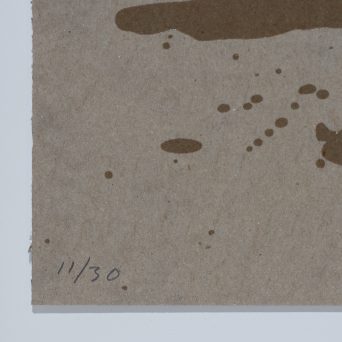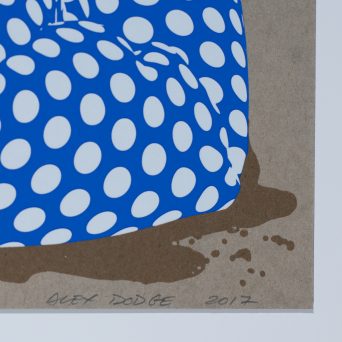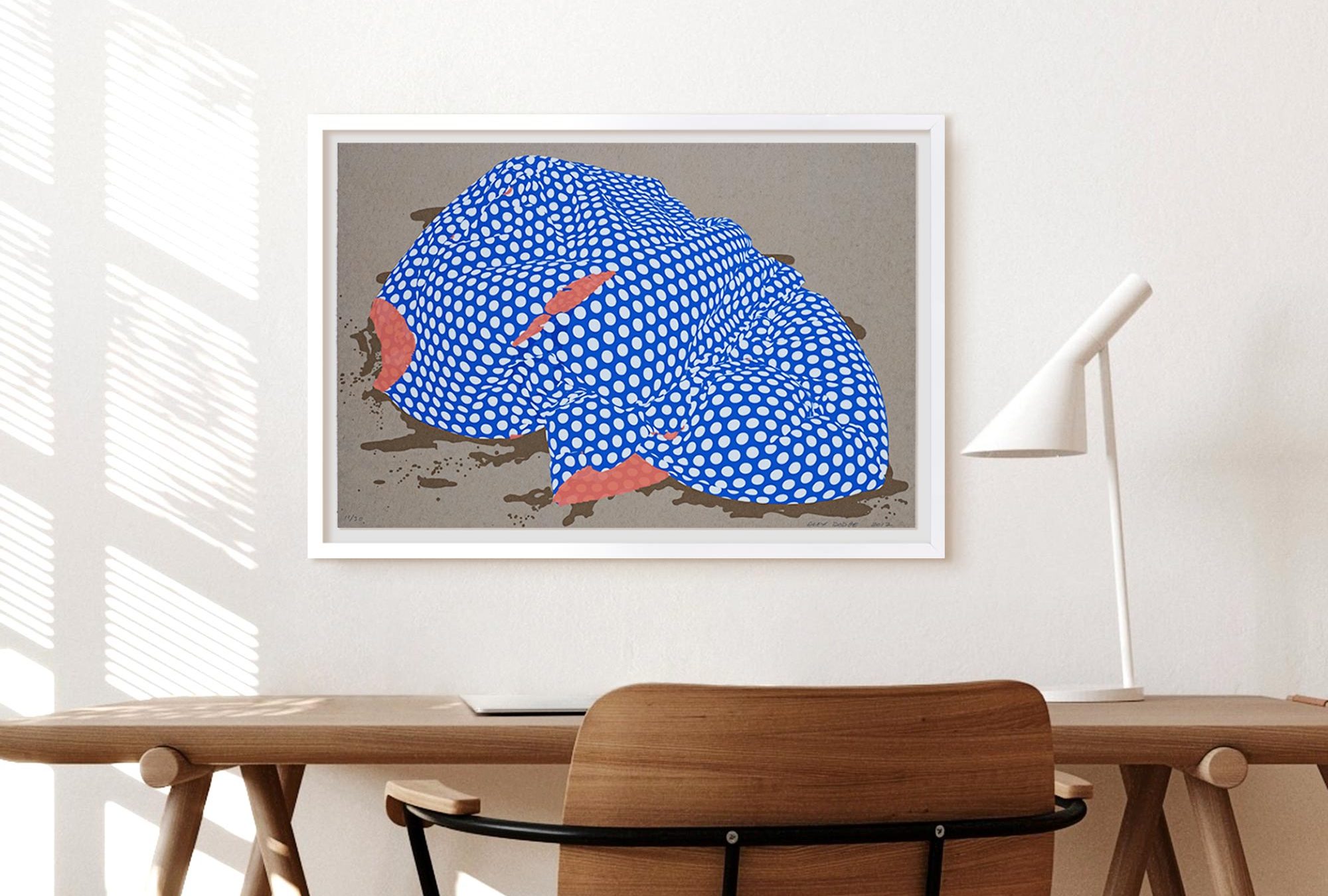 About the Artwork
Cont. from above –
"…and a more general or existential reading of the phrase describing the communicational space between each of us as we try and often fail to successfully send and receive messages across various channels and forms. Regardless of the technology or medium the dance of intention and interpretation is forever a noisy one that often seems miraculous in how well it seems to work." 
Curatorial Opinion
In Unread Messages, we see Dodge using his signature raised pattern technique to depict a glossy, bulbous object swaddled in fabric. With almost photographic detail, the fabric rises and falls over the peaks and valleys of the obscured object. The mass's folds lack a shadow, but there lurks a hefty stain sitting beneath it, complete with shining grease-like splatters against a matte background. The artist playfully winks at us about unread messages on our phones and in our email accounts – we know something has arrived, but its contents remain mysterious. 
Medium
5 color silkscreen on Davey Binders Board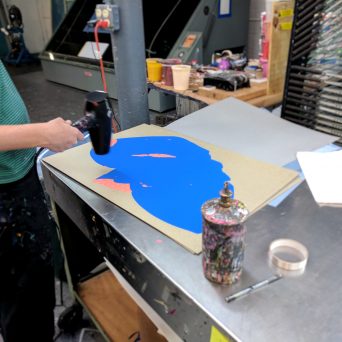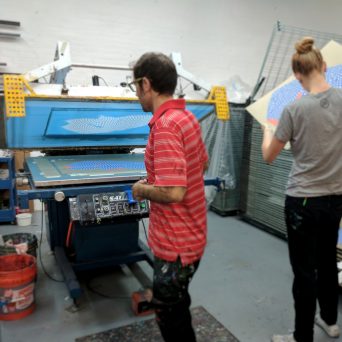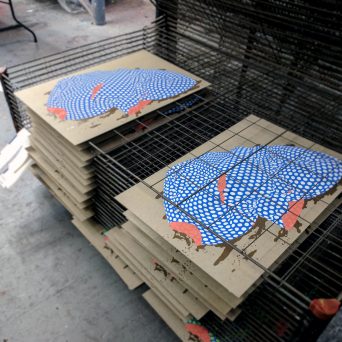 About the Process
Haystack collaborates with traditional printmakers with digital printers to ensure each artist's print reflects the most important aspects of their studio practice. Unread Messages was printed by the artist and master printer Luther Davis at BRT Printshop (now Powerhouse Arts Printshop). Each print was created by silkscreen printing (also known as serigraphy). This method requires stenciling techniques wherein ink is pressed onto paper through deliberately exposed areas of a mesh screen one color at a time.