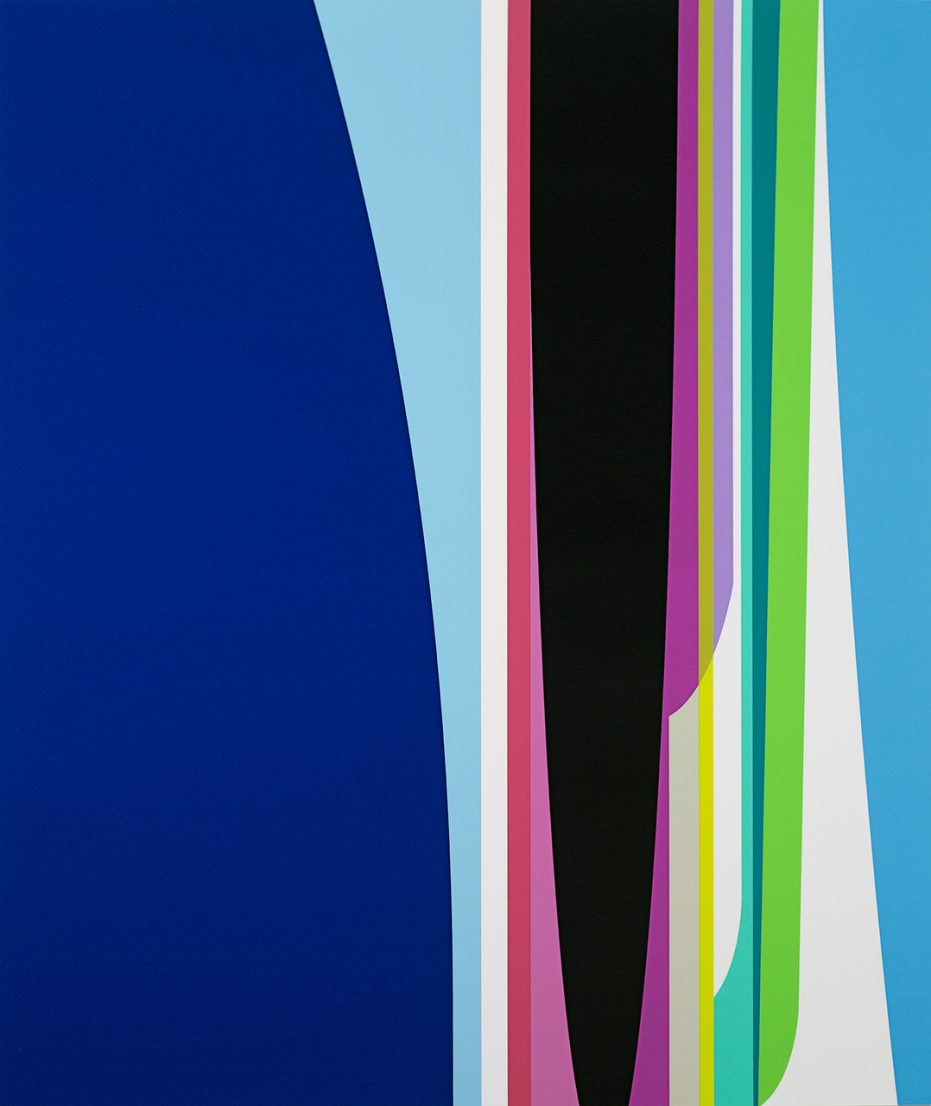 From the Artist
"Spy is about perception and discovery. A dark vertical shape with prismatic colors emanating from it seems to playfully invite viewers to take a closer look."
Medium
15 color screenprint on Coventry Rag
Details
Signed, numbered, dated, and titled by the artist on the reverse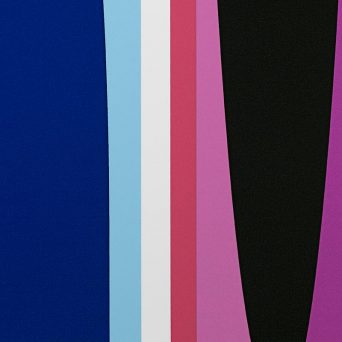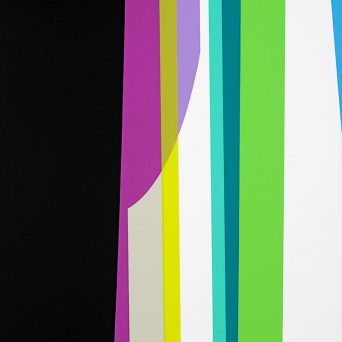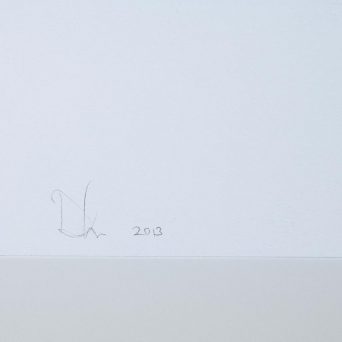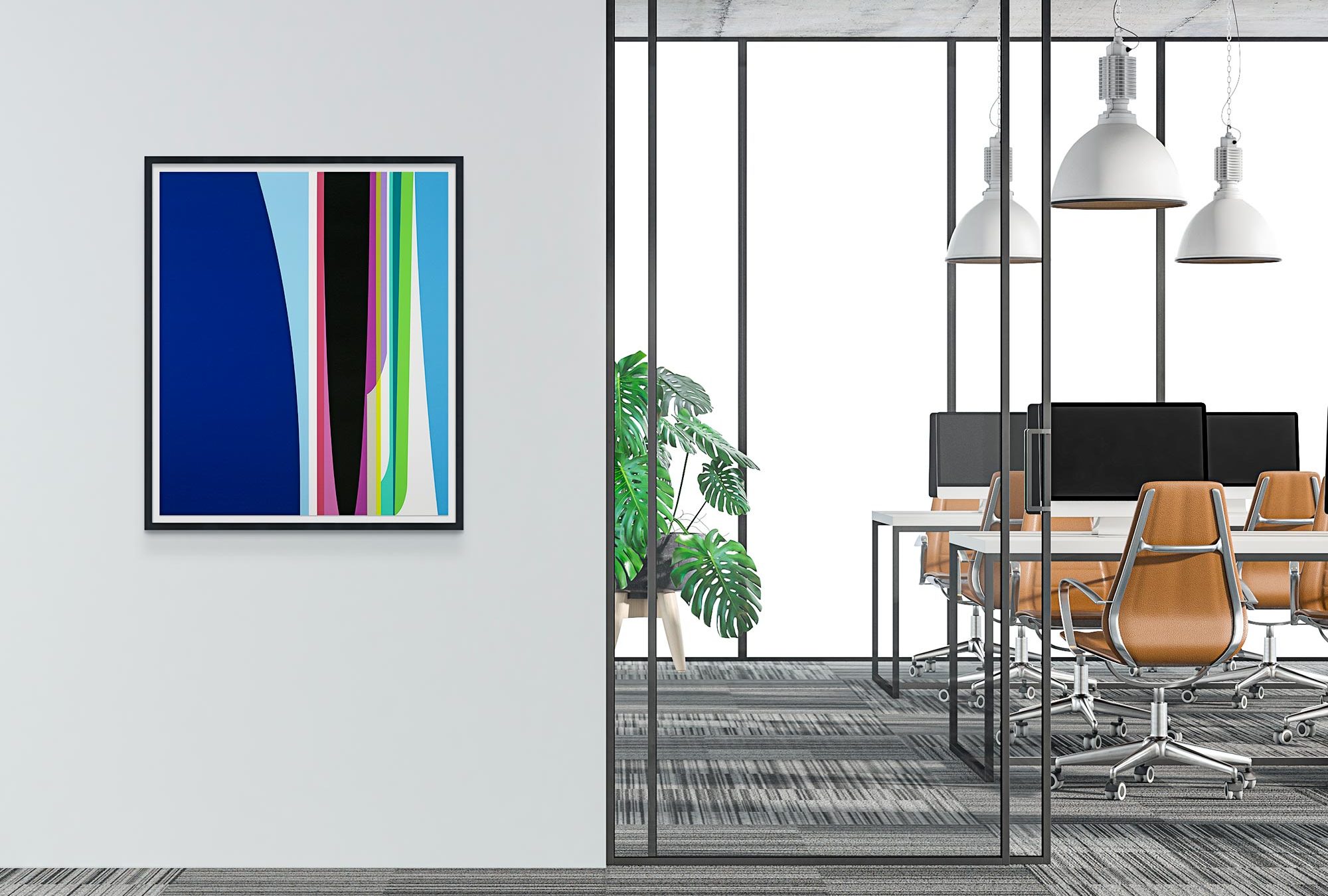 About the Artwork
Each edition of Spy features an impressive 15-screen process, with each pass requiring the utmost precision and registration to be perfectly aligned with each pass. As one of the first pieces we published, this work helped set the tone for the high level pairing of concept and design found in all of our artworks.
Curatorial Opinion
Spy, by Dion Johnson, has deep hues and a dark blue that shimmies to the right pressing the other streaks of color a little more tightly. The subtle, handmade blues and purples crowd around the dark sliver in the center-right of the composition. 
Medium
Archival Pigment Print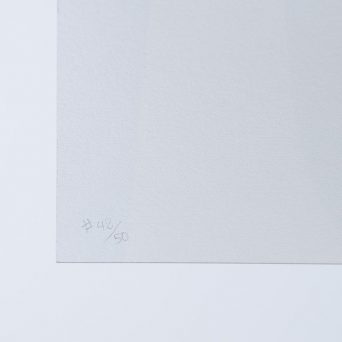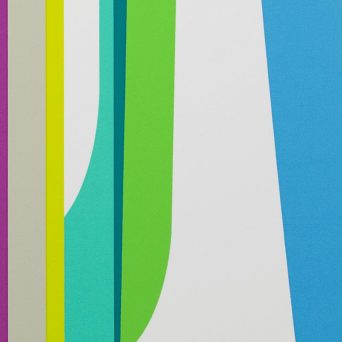 About the Process
Haystack works with both traditional printmakers and digital printers to ensure each artist's print reflects the most important aspects of their studio practice. Spy was printed in collaboration with the artist and Forth Estate at Axelle Editions (a renowned printmaking studio active from 2005 – 2015). Each print was created by silkscreen printing (also known as serigraphy). This method requires stenciling techniques wherein ink is pressed onto paper through deliberately exposed areas of a mesh screen one color at a time.