Alex Dodge
El Norte (Fantasma)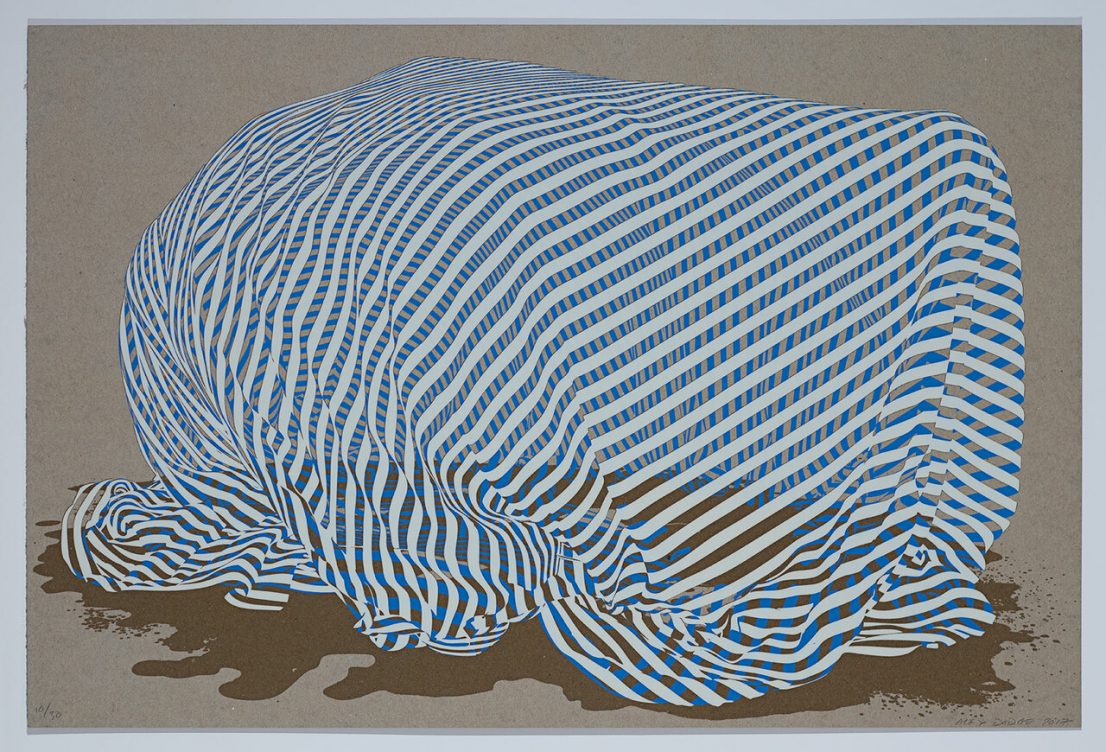 From the Artist
"The print is titled after the 1983 film of the same name directed by Gregory Nava. It follows the arduous and tragic journey of two indigenous teens fleeing the Guatemalan civil war to the United States 'El Norte' (the north)."
Cont. below –
Title
El Norte (Fantasma)
Medium
3 color silkscreen on Davey Binders Board
Details
Signed, numbered, and dated by the artist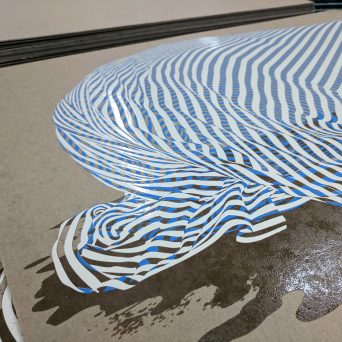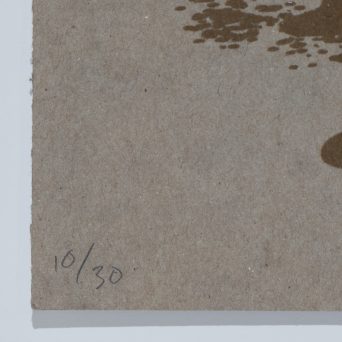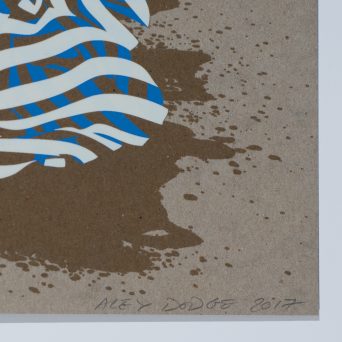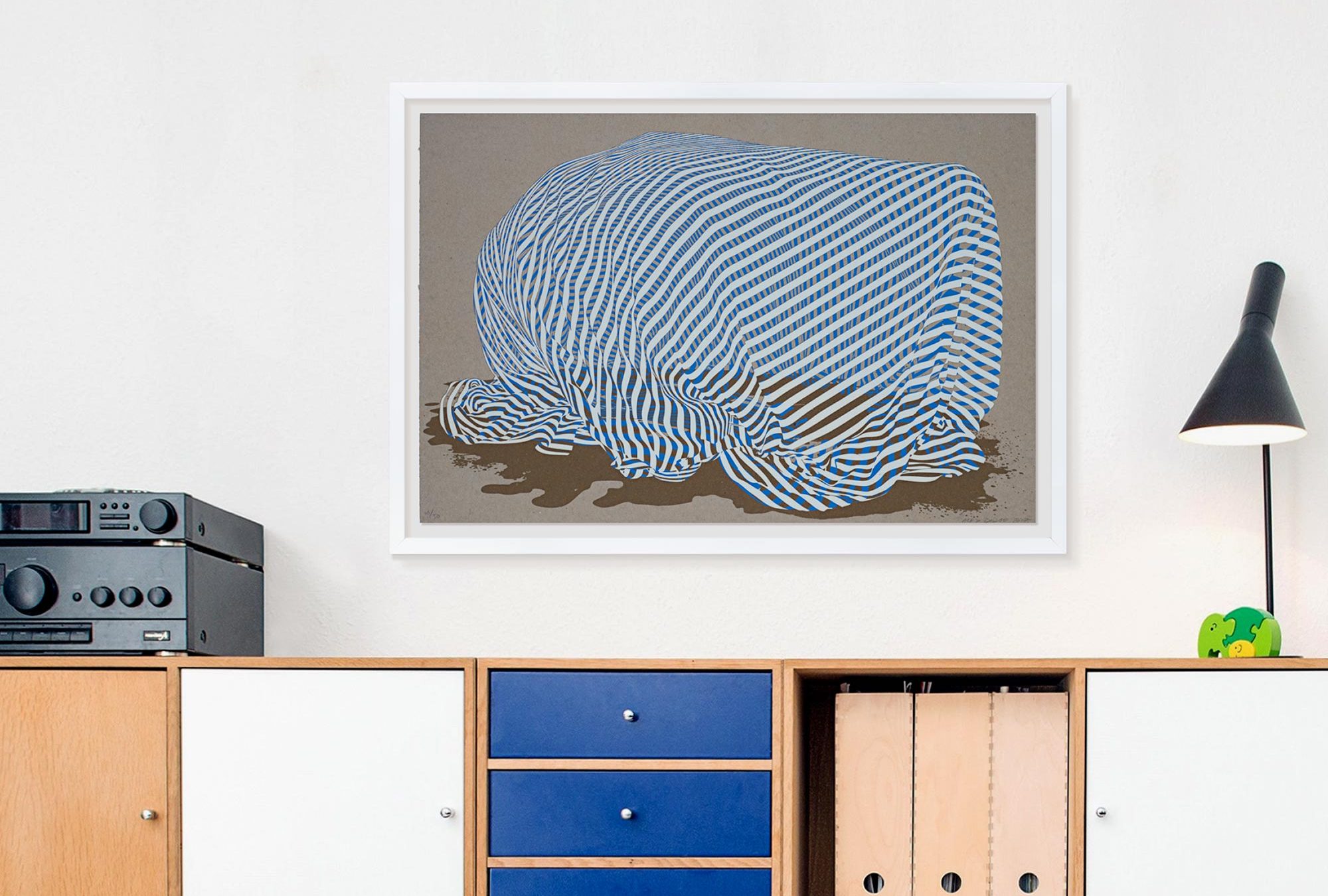 About the Artwork
Cont. from above –
"The shrouded but hollow invisible structure echoes the sentiment described by Rosa in the film: "In our own land, we have no home. They want to kill us… In Mexico, there is only poverty. We can't make a home there either. And here in the north, we aren't accepted. When will we find a home, Enrique? Maybe when we die, we'll find a home."
Curatorial Opinion
Alex Dodge has a fascination with textiles. In El Norte (Fantasma), a patterned fabric with alternating glossy white and transparent stripes fills the composition. At first look, the fabric seems to be acting as a lumpy tent, shrouding an unknown object. Upon closer inspection, we see that the transparent stripes allow us to see the interior sides of the mass. The second part of the title, (Fantasma), translates to 'ghost' in Spanish. Perhaps this is a tongue and cheek reference to the fact that there is nothing but air beneath the shroud – a ghost where an object should be. We the viewers are left wondering what magic is holding up the space- what crumpled thing lurks under the folds of the fabric?
Medium
3 color silkscreen on Davey Binders Board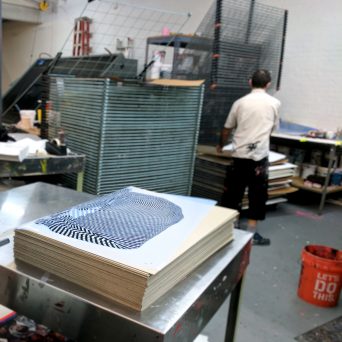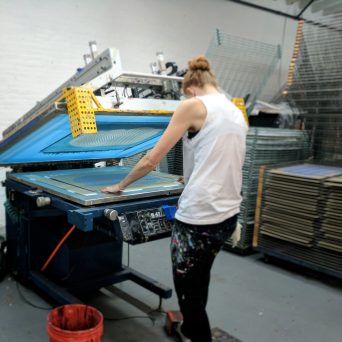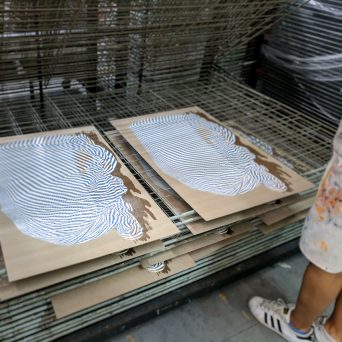 About the Process
Haystack collaborates with traditional printmakers with digital printers to ensure each artist's print reflects the most important aspects of their studio practice. El Norte (Fantasma) was printed by the artist and master printer Luther Davis at BRT Printshop (now Powerhouse Arts Printshop). Each print was created by silkscreen printing (also known as serigraphy). This method requires stenciling techniques wherein ink is pressed onto paper through deliberately exposed areas of a mesh screen one color at a time.