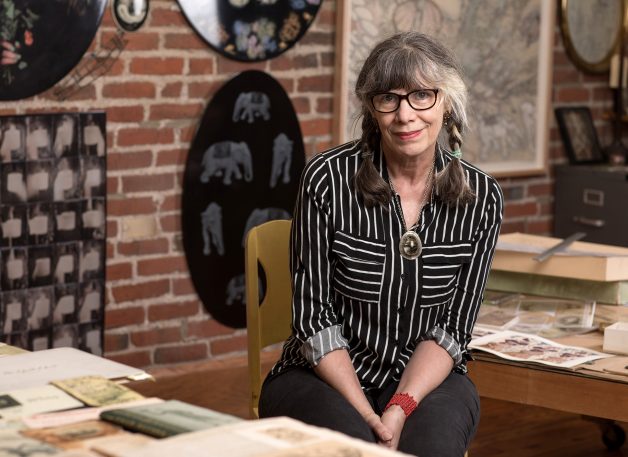 Biography
Mary Jo Bole (b.1956, Cleveland, OH) makes art across media, including geologic materials, printmaking, hand-drawn maps, artist-books, and installations. Her resources include gallows humor, memento mori, Victorian left-over culture, crumbling post-industrial Cleveland, curious objects and cemeteries, a dose of punk, the gilded age, and Lake Erie.  
Bole received her Bachelor of Fine Arts from the University of Michigan in 1979 and her Master of Fine Arts from New York State College of Ceramics 1982. She has exhibited widely in the United States, Europe, and Russia.  She is currently working on a feature length biographical film essay about her life, work, and the peculiarities of ancestor syndrome titled Family White Elephants. Bole is currently an artist-in-residence in the Video/Film lab at the Wexner Center for the Arts and is an emeritus professor from The Ohio State University Department of Art.
Haystack Perspective
Bole takes a historian's interest in her family's genealogy and their industrial endeavors in Cleveland, Ohio, where generations of her ancestors have lived. From family trees where industrial titans like Carnegie and Rockefeller hold branches to cast iron pendants, the artist explores themes of rust belt decay with dwindling Victorian influence. While working in Columbus, Ohio for several years Bole focused her historian's eye onto the city's layout, mapping histories of place. Such is the common thread through Bole's oeuvre, a golden thread pulled from the history of important cultural sites.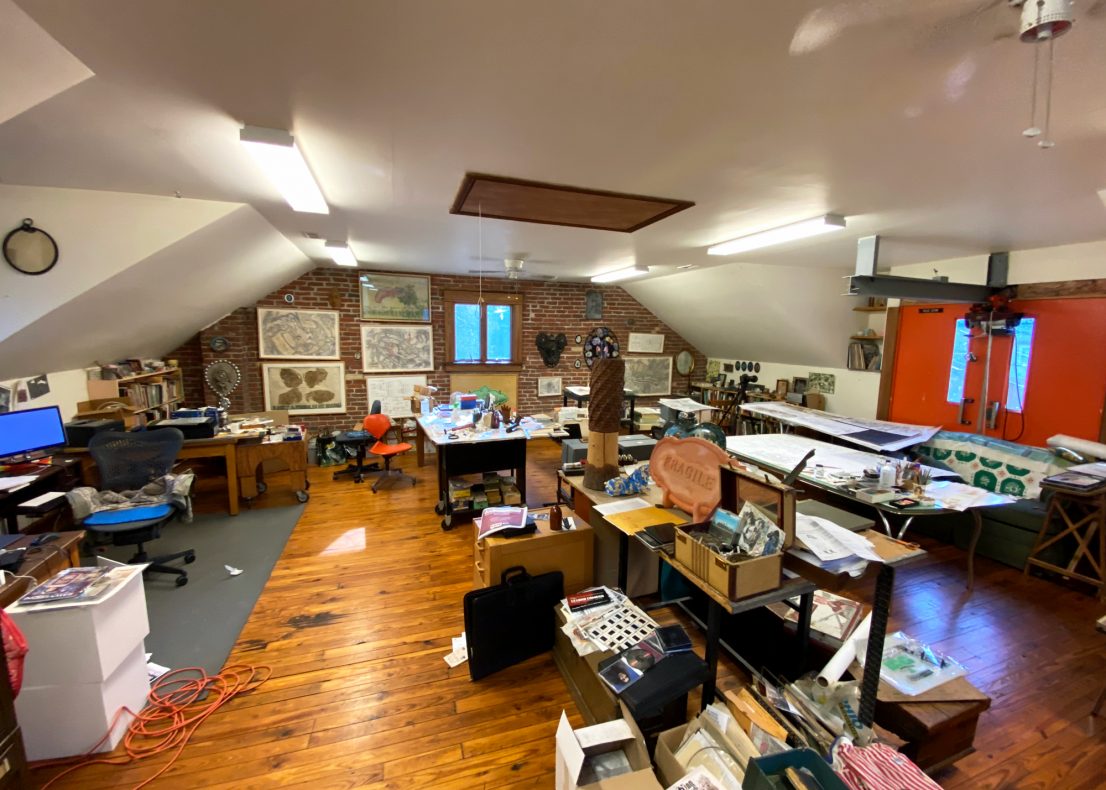 From the Artist
"I am a collector, a categorizer, and a seeker of the extraordinary, all of which create the strata in my work which includes sculpture, drawing, and handmade artist books. My work is sardonic, humorous, and provocative. I pursue both the irreverent and the poignant, letting them sit side by side. All the work is connected though, because in both I am trying to face some difficulty in life, head on."  
Recent Exhibitions
William Busta Projects
The Building is Gone
Cleveland, OH
2022
Dream Clinic Project Space
Columbus, OH
2021
Holter Museum
Helena, MT
2019