Linda Gall
Dance Me to the End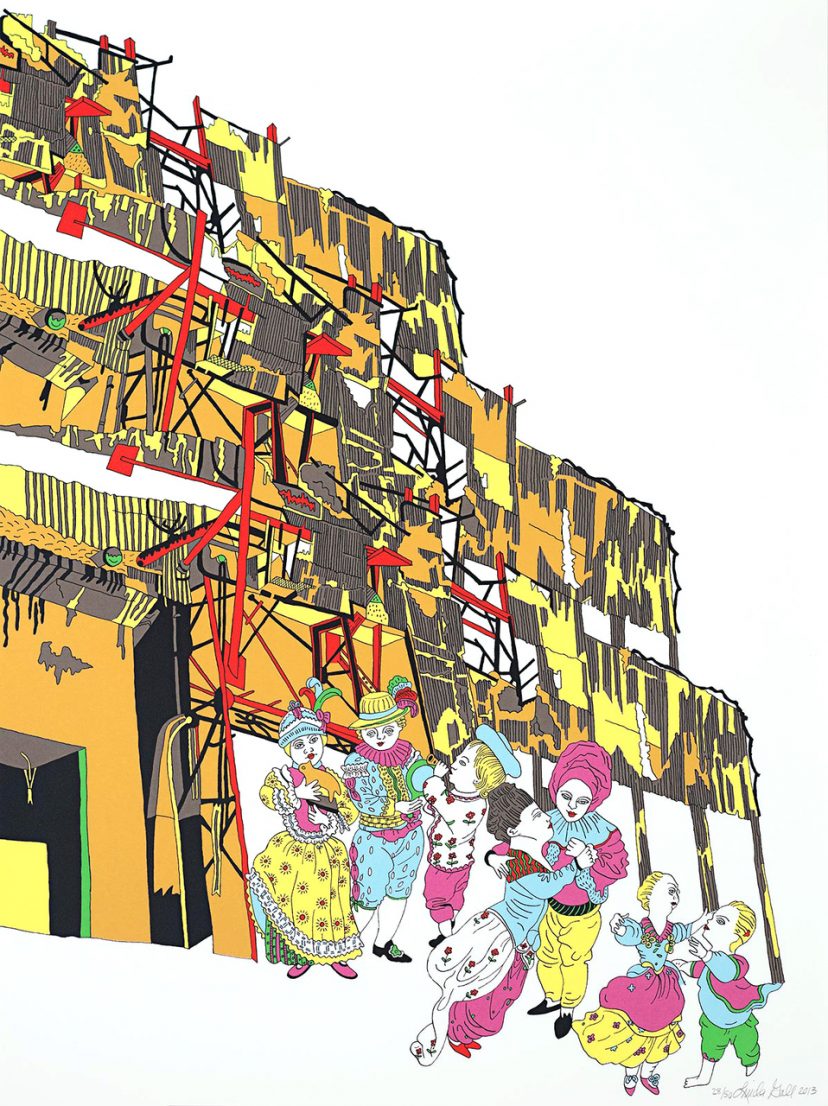 Title
Dance Me to the End
Medium
8 color screenprint on Coventry Rag
Details
Signed, numbered, and dated by the artist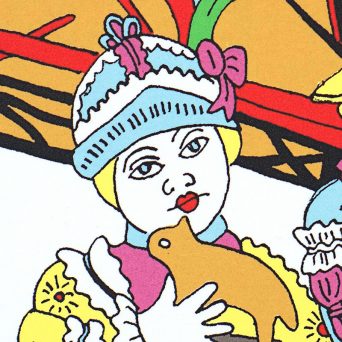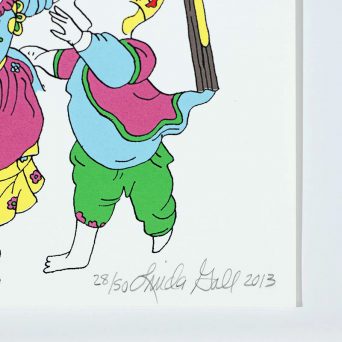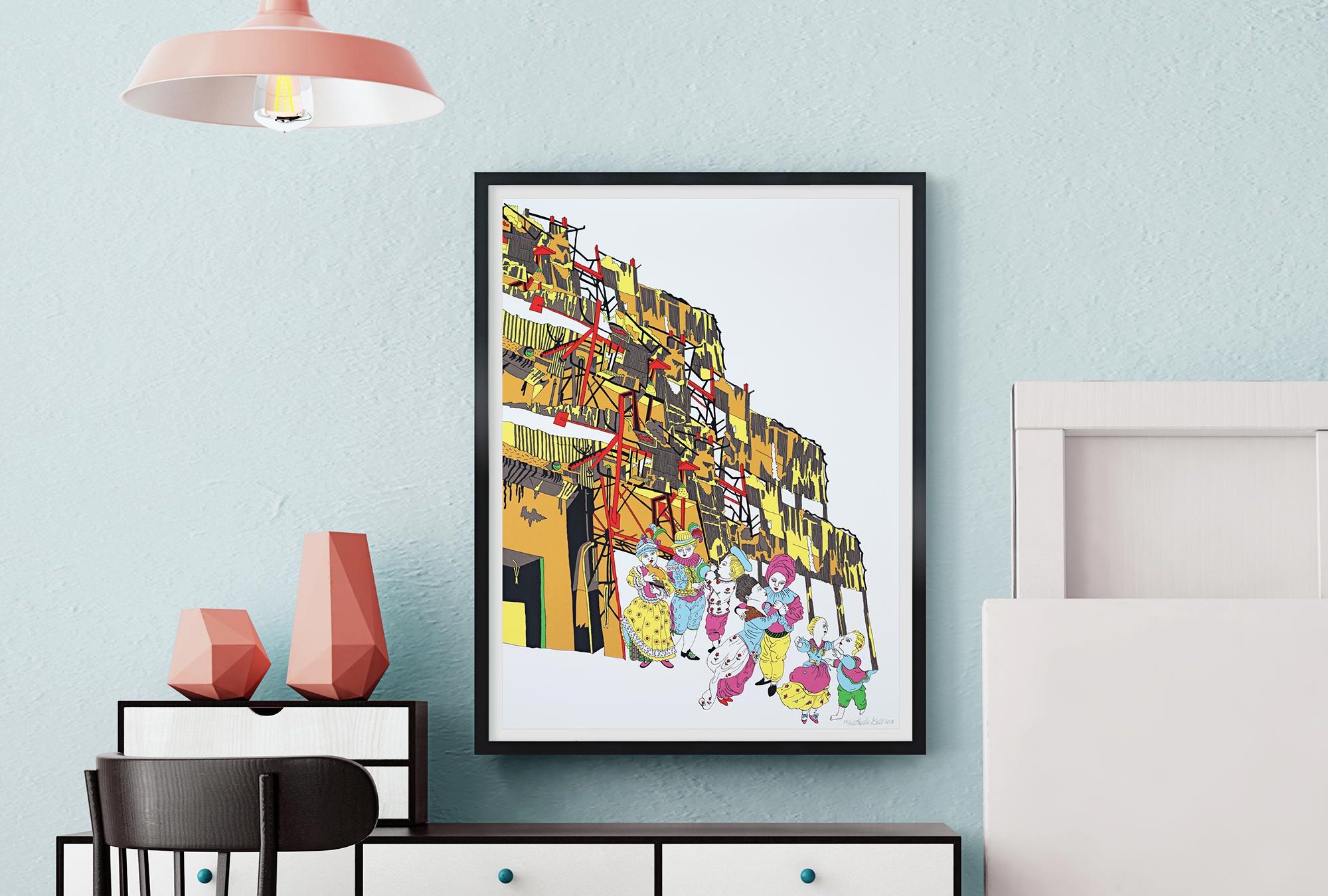 About the Artwork
This 8 color screenprint showcases Linda Gall's complex and clever visual dialogue. Her genteel porcelain figurines appear to be visitors from an earlier era, allowing us into an irreverent yet historically significant environment.
Curatorial Opinion
In Dance Me to the End, we see a towering-yet-collapsing building. The yellow structure appears as though an earthquake or man-made mishap has destabilized it as it crumbles precariously toward some very well dressed standers-by. These figures (resembling porcelain figurines) stand holding possessions, instruments, and each other. They could be safeguarding possessions, or waiting through the last moments of an empire clearly in freefall. While the scaffolding slips, two pairs of figures dance, presumably 'to the end.' This odd juxtaposition is characteristic of Gall's work, and leaves more questions for the viewer than answers. 
Medium
8 color screenprint on Coventry Rag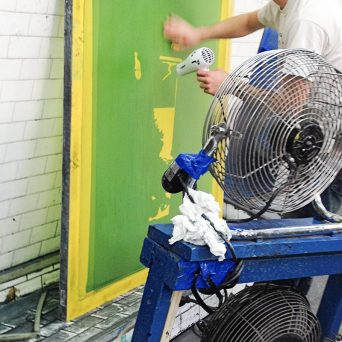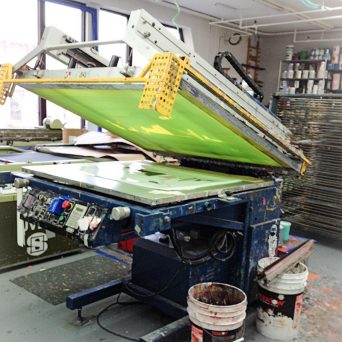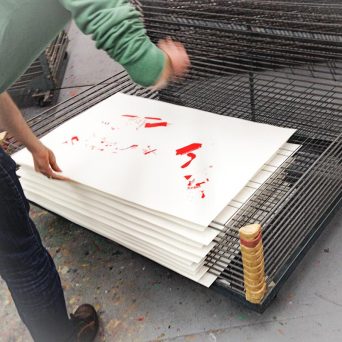 About the Process
Haystack works with both traditional printmakers and digital printers to ensure each artist's print reflects the most important aspects of their studio practice. Dance Me to the End was printed in collaboration with the artist and Forth Estate at Axelle Editions (a renowned printmaking studio active from 2005 – 2015). Each print was created by silkscreen printing (also known as serigraphy). This method requires stenciling techniques wherein ink is pressed onto paper through deliberately exposed areas of a mesh screen one color at a time.