Laura Bidwa
Silence Yourself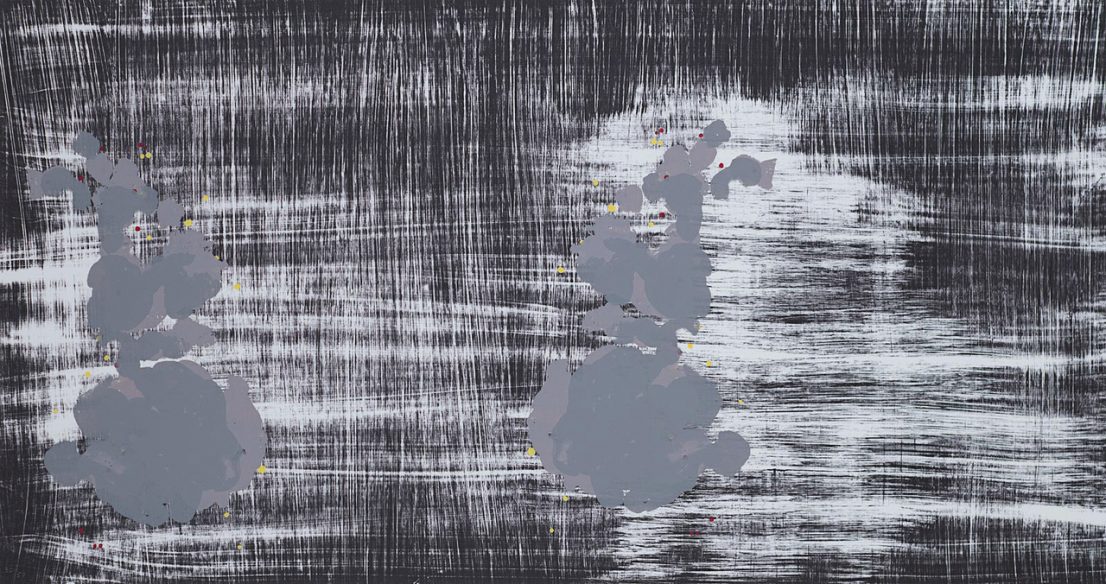 Medium
7 color screenprint on Coventry Rag
Details
Signed, numbered, and dated by the artist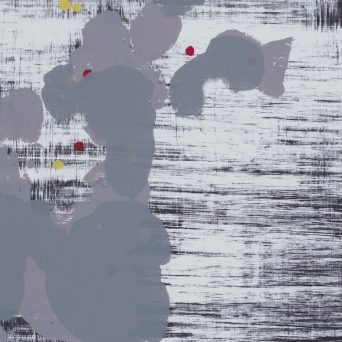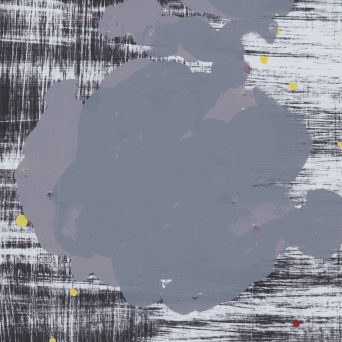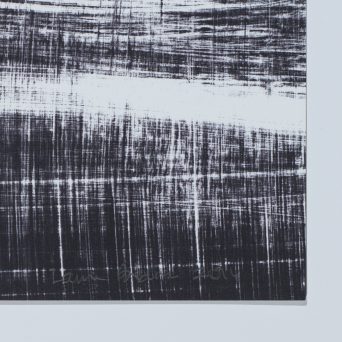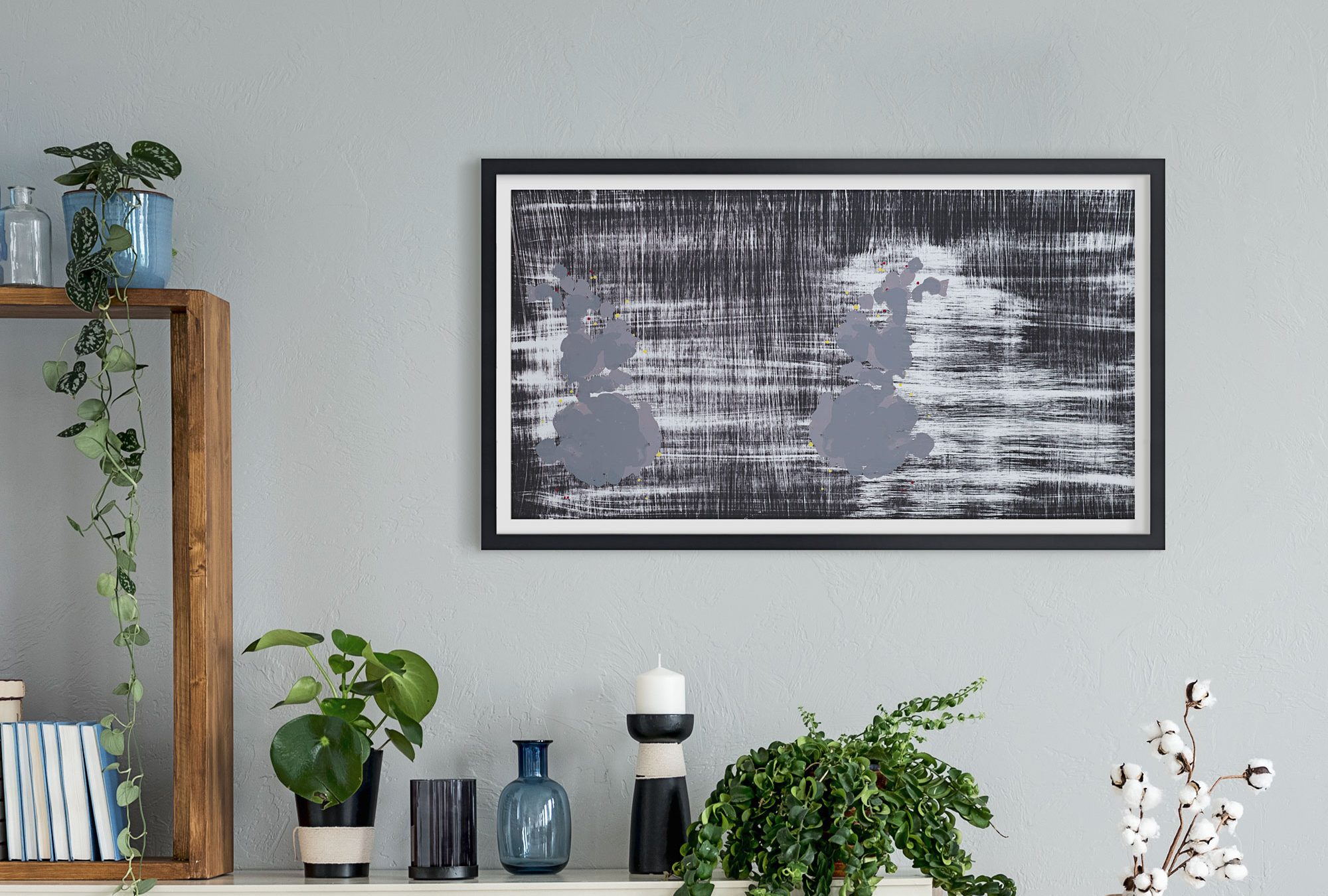 About the Artwork
Like many of Bidwa's artworks, Silence Yourself is a meditation on forms that are small but necessary. As in her paintings, various textures and subtle tonal shifts are present across the surface of the print. Small red and yellow dots dance around gray abstracted shapes like cells under a microscope. This accumulation of subtle touches amounts to an active exploration of nature and its relationship with abstraction.
Curatorial Opinion
Laura Bidwa creates complex abstract environments. In Silence Yourself, the background of the print features delicate yet charged crosshatching. In the foreground are two cloud-like structures anchored to the left margin and the center of the composition. These cumulus towers almost mirror one another exactly, like imperfect reflections on the surface of a pond. Their abstraction leaves many questions unanswered; are they clouds, organisms, smudges? Bidwa is drawn to artmaking in part because of its physical nature, but also, the illusions of a seemingly concise whole.  
Medium
7 color screenprint on Coventry Rag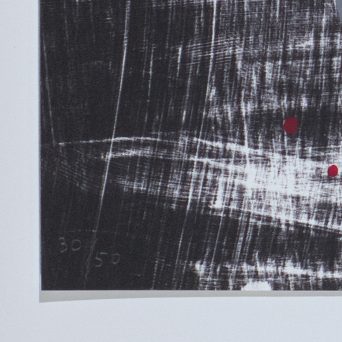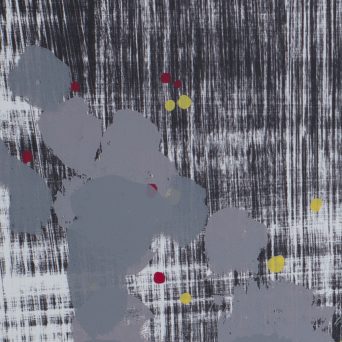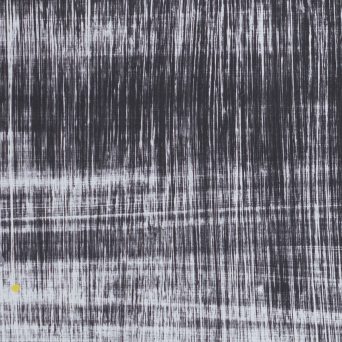 About the Process
Haystack works with both traditional printmakers and digital printers to ensure each artist's print reflects the most important aspects of their studio practice. Silence Yourself was printed in collaboration with the artist and Forth Estate at Axelle Editions. Each edition was created by silkscreen printing (also known as serigraphy). This method requires stenciling techniques wherein ink is pressed onto paper through deliberately exposed areas of a mesh screen one color at a time.