Steven Bindernagel
Untitled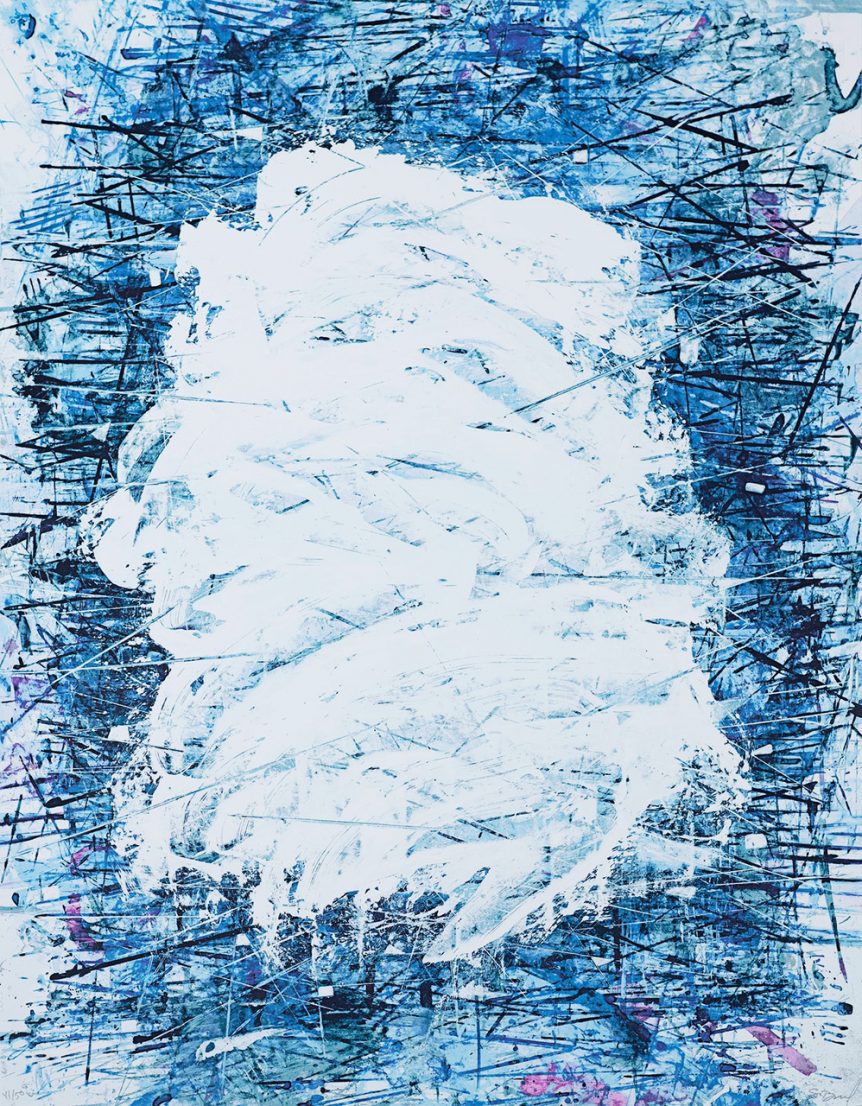 Artist
Steven Bindernagel
Medium
13 color screenprint on Coventry Rag
Details
Signed and numbered by the artist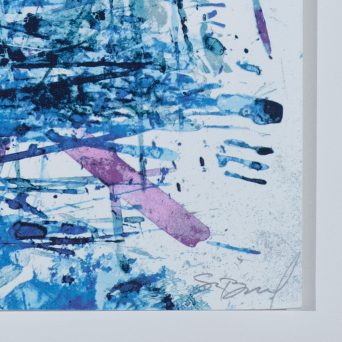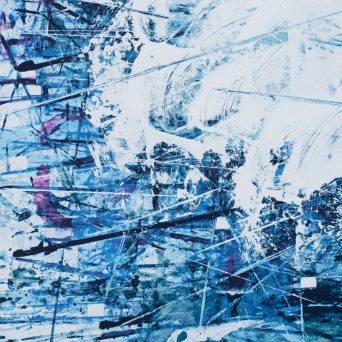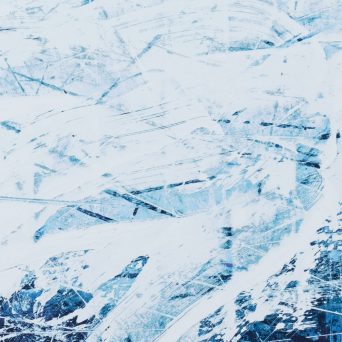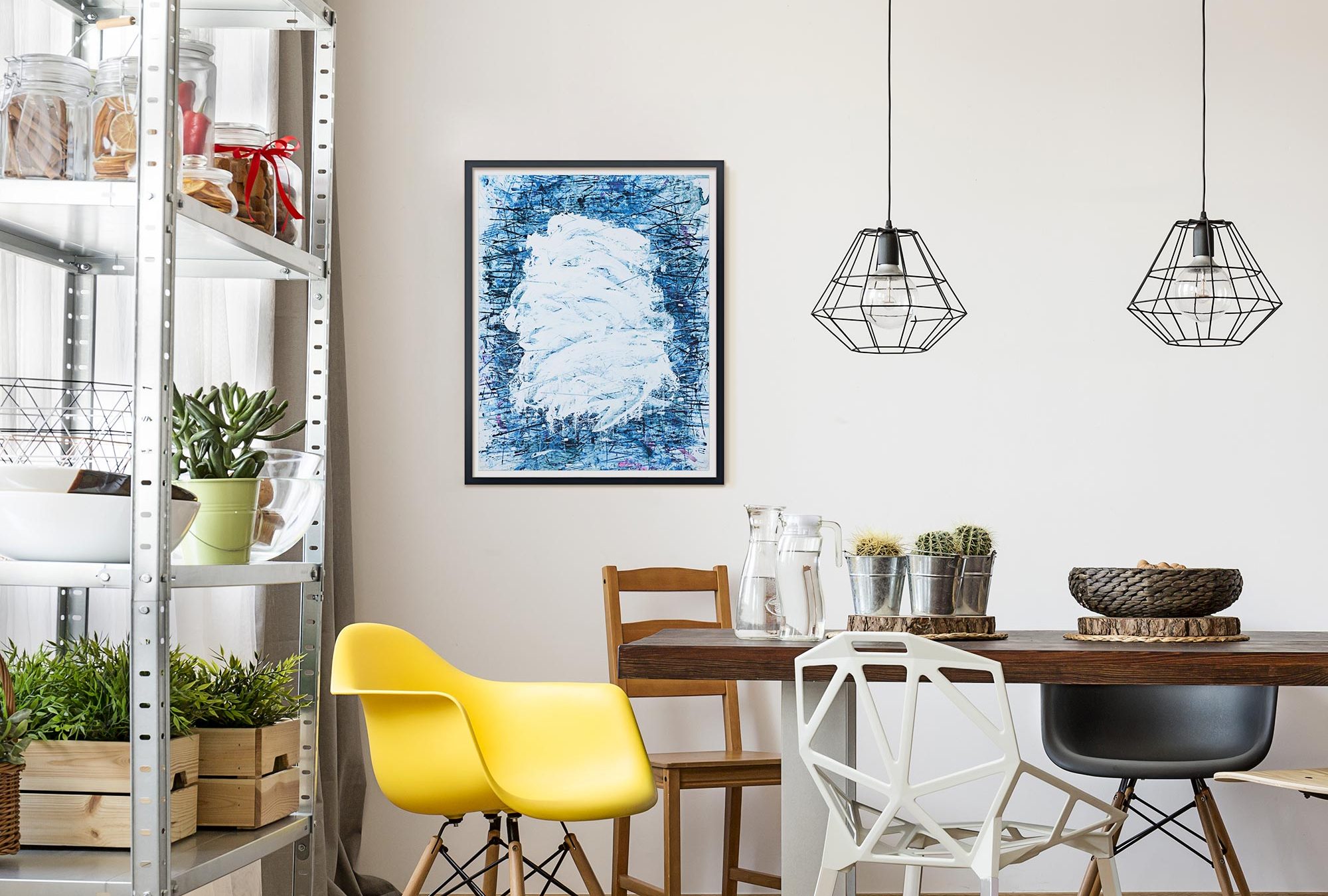 About the Artwork
Untitled is a kinetic whorl. The background crisscrosses with a frenzy of black, blue, and purple lines that create an abstract atmosphere while thick white gestures are intermittently crossed through by arrow-like scratches. While the specifics of what Bindernagel depicts are vague, viewers can interpret the image in an infinite number of ways. The harried crosshatching can be seen as resembling scaffolding against the side of a building under construction. This screenprint is an excellent example of Bindernagel's tendency to combine multiple influences in one work as an exploration of space. Influence from painting greats like Jackson Pollock can be seen, illustrating a degree of chance and error.  
Curatorial Opinion
Steven Bindernagel's expressive works merge organic forms and geometric shapes to create intentionally ambiguous, abstracted paintings. Here, a conglomeration of white mark making exists as a mass that could be dissolving and fading or growing and multiplying. This ambiguity does not confuse, but instead engages us to contemplate its mystery. Bindernagel aptly balances textured surfaces, imperfect repetition, and bold color combinations to create structure and suggest profound spaces.
Medium
13 color screenprint on Coventry Rag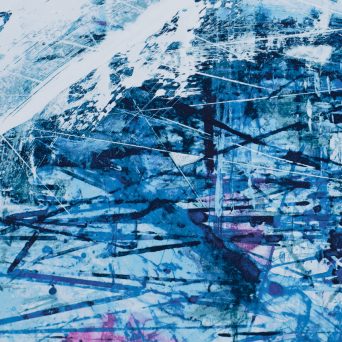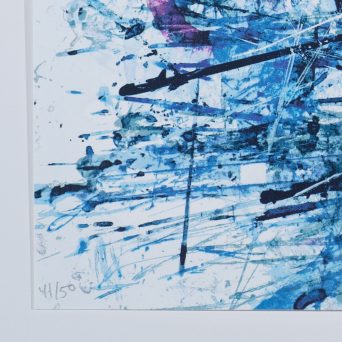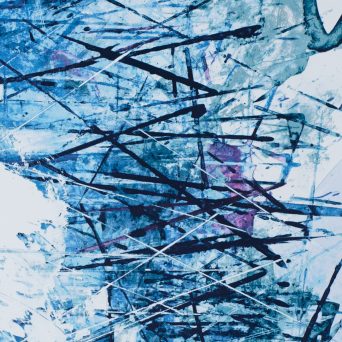 About the Process
Haystack works with both traditional printmakers and digital printers to ensure each artist's print reflects the most important aspects of their studio practice. Untitled was printed in collaboration with the artist and Forth Estate at Axelle Editions (a renowned printmaking studio active from 2005 – 2015). Each print was created by silkscreen printing (also known as serigraphy). This method requires stenciling techniques wherein ink is pressed onto paper through deliberately exposed areas of a mesh screen one color at a time.