Kirk Mangus
Alice and Mouse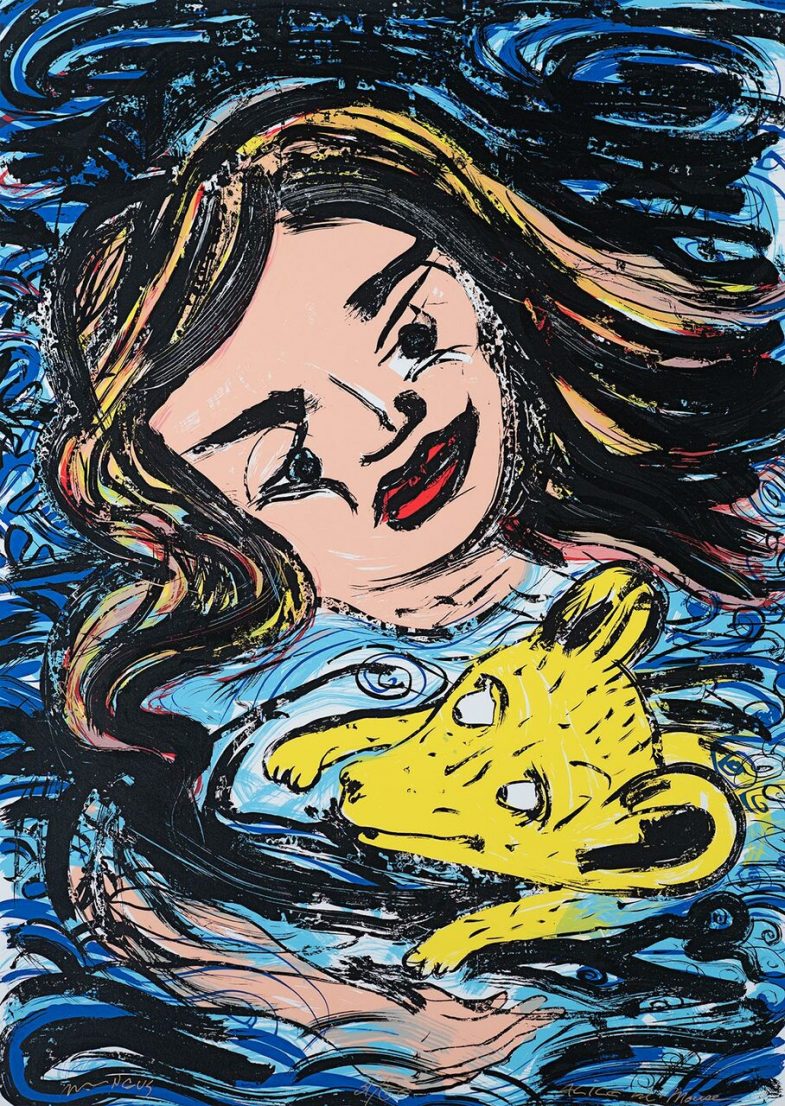 Medium
7 color screenprint on Coventry Rag
Details
Signed, numbered, and titled by the artist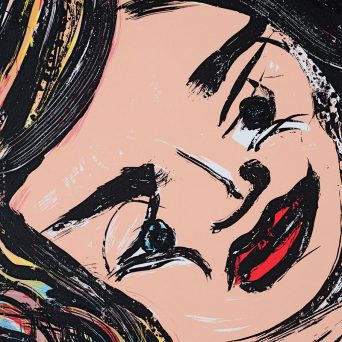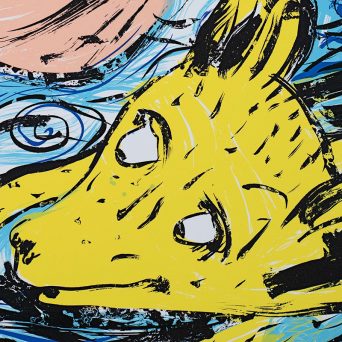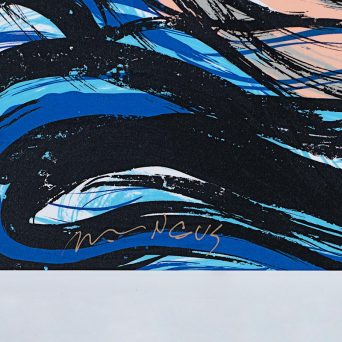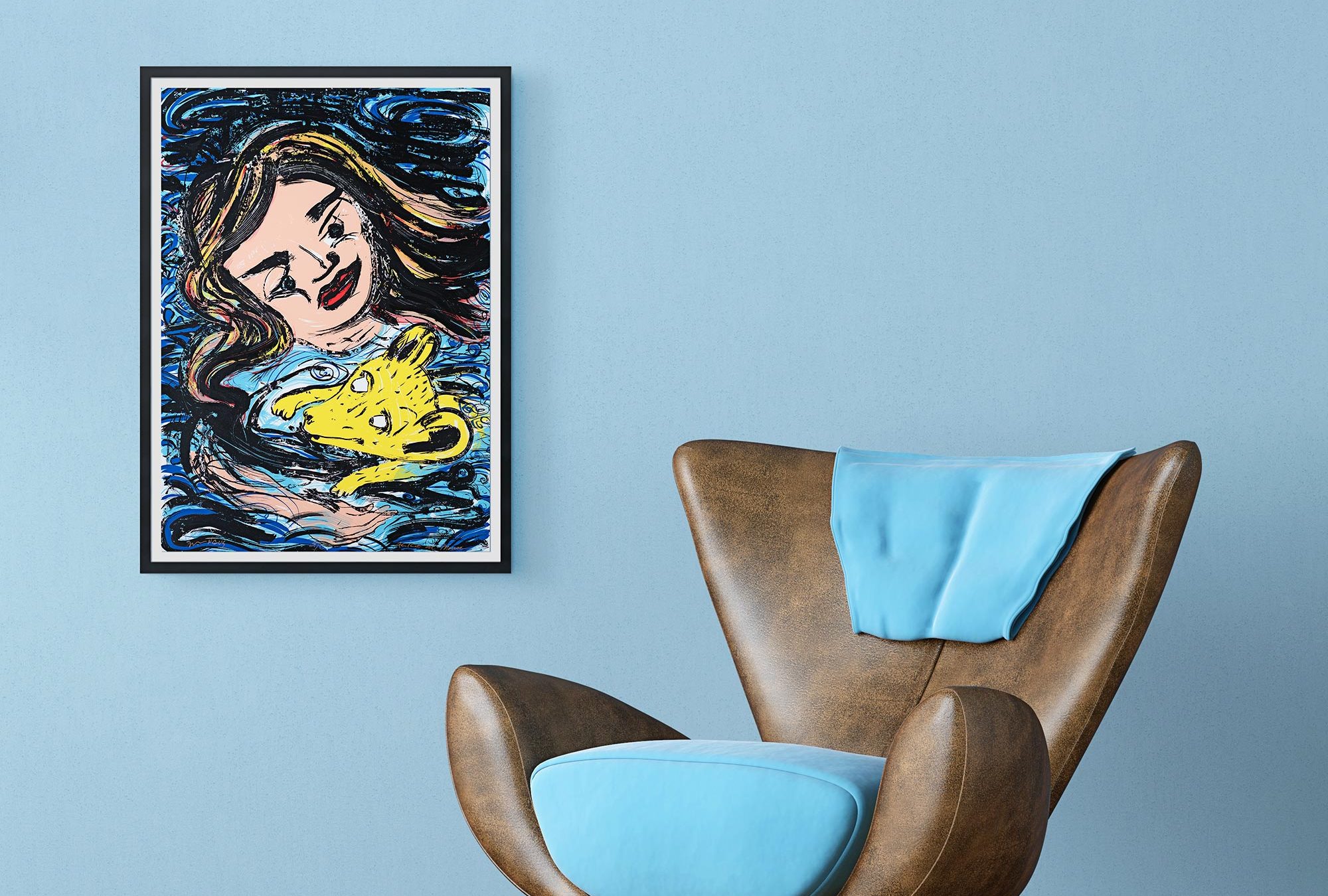 About the Artwork
This 7 color screenprint features a stylized illustration from Alice's Adventures in Wonderland. The gestural strokes and sense of endearing immediacy are qualities for which Kirk Mangus became most known and admired.
Curatorial Opinion
Ceramicist and painter Kirk Mangus had an undeniable trademark gestural style, whether transforming a clay pot or a blank piece of paper. In Alice and Mouse, Mangus depicted a scene from Lewis Carroll's novel, Alice's Adventures in Wonderland, where Alice and a mysterious mouse find themselves frantically swimming in a pool of Alice's tears. For this particular portrayal of Alice, Mangus used his daughter Una's likeness, who was born in the Chinese zodiac year of the Rat. With spontaneous strokes in black, the scene comes alive waves form around the beloved characters. 
Medium
7 color screenprint on Coventry Rag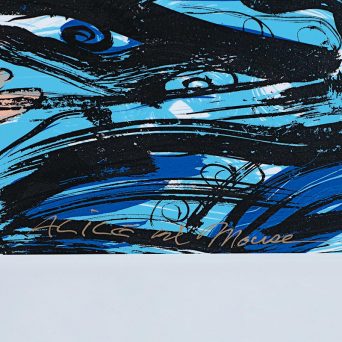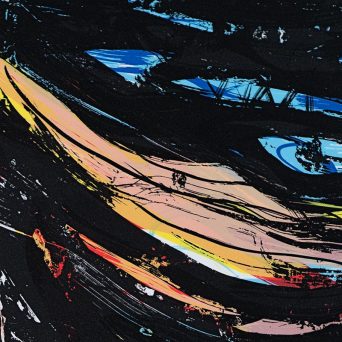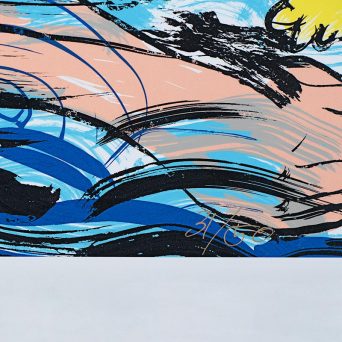 About the Process
Haystack works with both traditional printmakers and digital printers to ensure each artist's print reflects the most important aspects of their studio practice. Alice and Mouse was printed in collaboration with the artist and Forth Estate at Axelle Editions (a renowned printmaking studio active from 2005 – 2015). Each print was created by silkscreen printing (also known as serigraphy). This method requires stenciling techniques wherein ink is pressed onto paper through deliberately exposed areas of a mesh screen one color at a time.