April Deacon
The Idiosyncrasies of Jimmy Mountcastle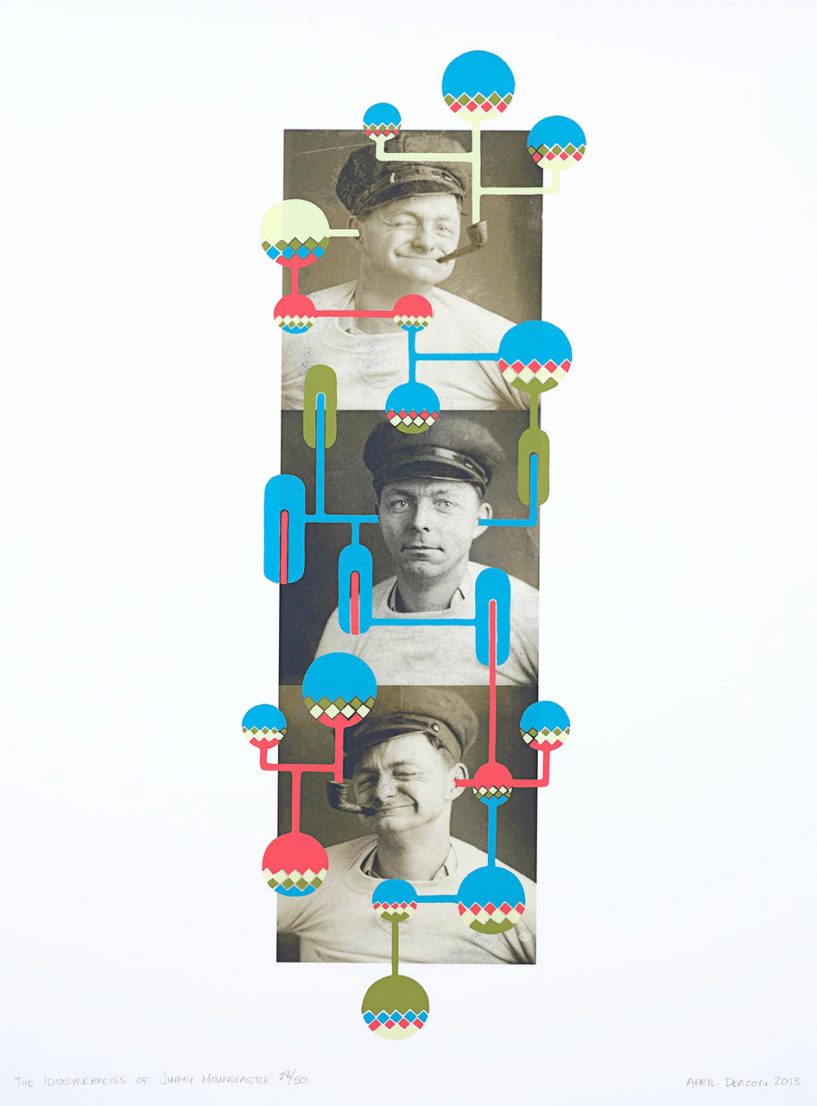 Title
The Idiosyncrasies of Jimmy Mountcastle
Medium
Archival pigment print with 4 color screenprint on Coventry Rag
Details
Signed, numbered, dated, and titled by the artist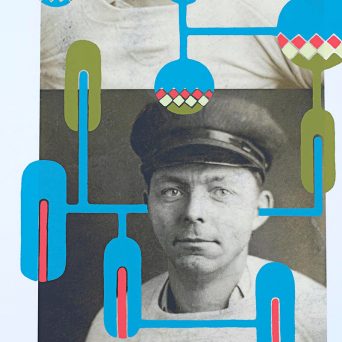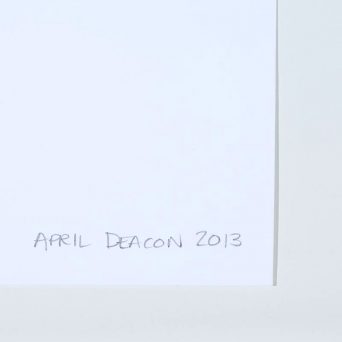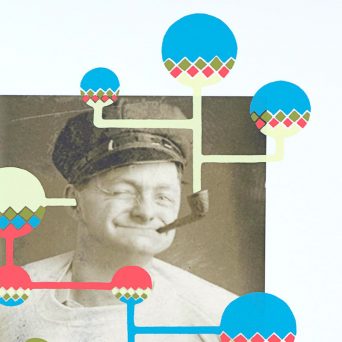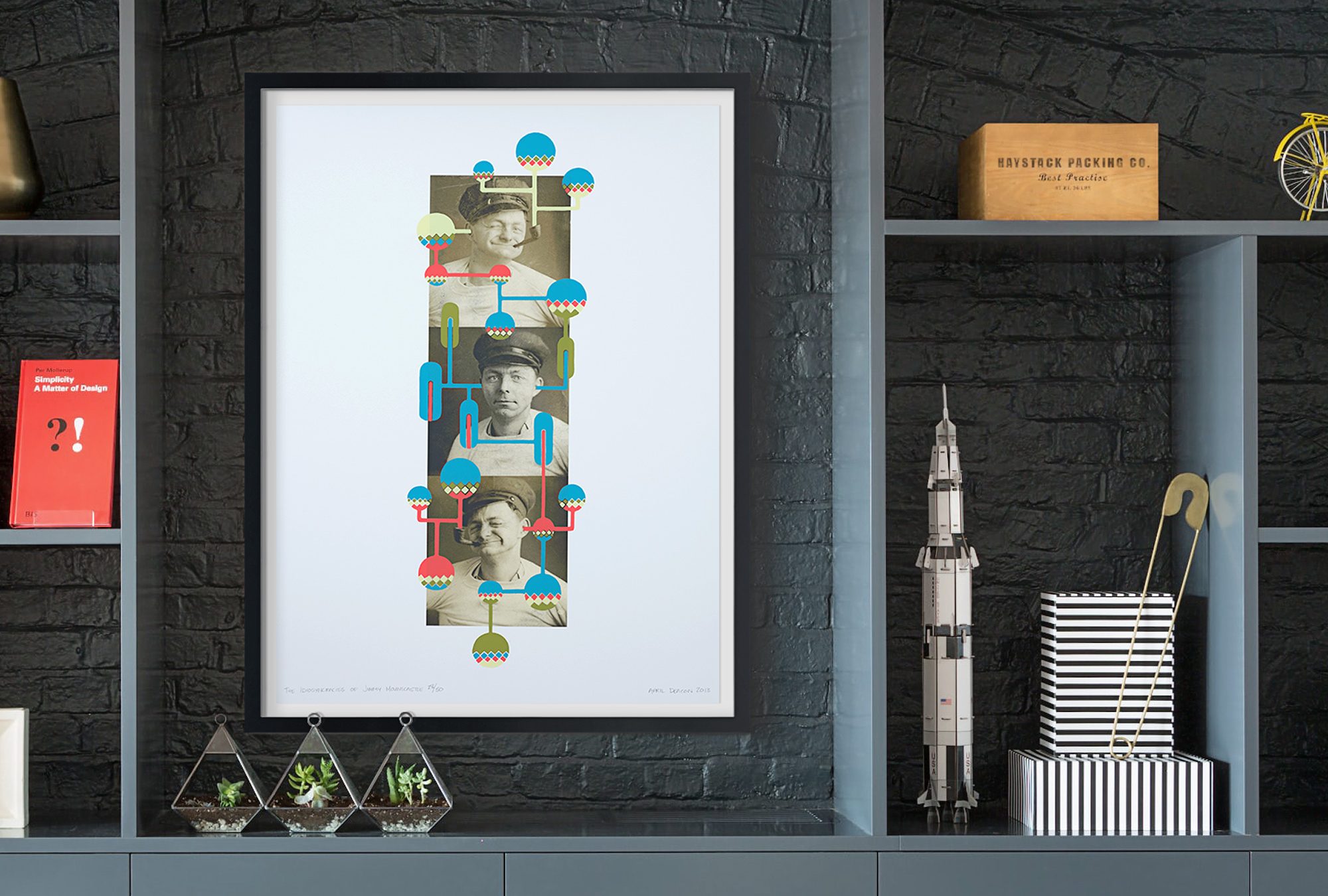 About the Artwork
This quirky portrait-based print by April Deacon was made using a combination of printing methods. The photographs were first digitally printed. The colorful blue, red, and green elements were then added via the screenprinting process.
Curatorial Opinion
In The Idiosyncrasies of Jimmy Mountcastle, Deacon utilizes two photographs of sailors from the 20th century. The artist's sense of humor shines here. The fellow with the pipe protruding from his mouth at a jaunty angle (presumably Jimmy) smiles as he grimaces in the direction of the camera. The screenprinted colors emerge from Jimmy's pipe as well as his ears, making a kind of chemistry set of burettes with cheerful geometric patterns. The juxtaposition of sepia tone photographs and the bright bubbly, painting brings new life to the old sailor.  
Medium
Archival pigment print with 4 color screenprint on Coventry Rag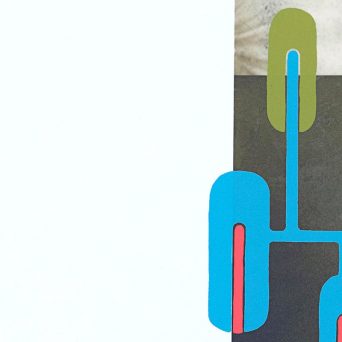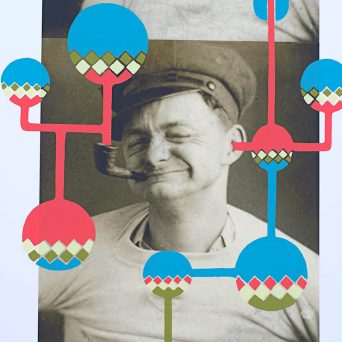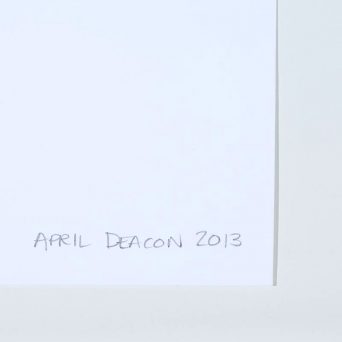 About the Process
Haystack works with both traditional printmakers and digital printers to ensure each artist's print reflects the most important aspects of their studio practice. The Idiosyncrasies of Jimmy Mountcastle was printed in collaboration with the artist and Forth Estate at Axelle Editions (a renowned printmaking studio active from 2005 – 2015). Each print was created by a combination of digital photo printing and silkscreen printing (also known as serigraphy). Serigraphy requires stenciling techniques wherein ink is pressed onto paper through deliberately exposed areas of a mesh screen one color at a time.