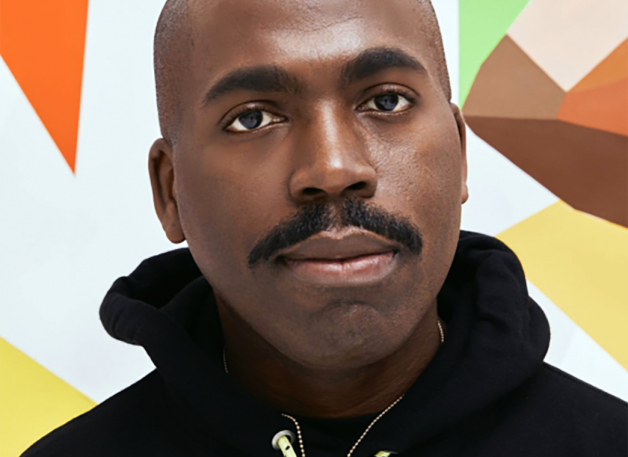 Biography
Derrick Adams (b.1970, Baltimore, MD) is a Brooklyn, New York-based artist whose critically admired work spans painting, collage, sculpture, performance, video, and sound installations. His multidisciplinary practice engages the ways in which individuals' ideals, aspirations, and personae become attached to specific objects, colors, textures, symbols, and ideologies.
Adams received his MFA from Columbia University in 2003 and his BFA from Pratt Institute in 1996. He is an alumnus of the Skowhegan School of Painting and Sculpture and Marie Walsh Sharpe Foundation's Studio Program. His work is in the permanent collections of The Metropolitan Museum of Art, The Studio Museum in Harlem, the Whitney Museum of American Art, the Virginia Museum of Fine Arts, and the Birmingham Museum of Art.
Haystack Perspective
Adams' strong design sensibility makes for complex structured assemblages that draw on urban plans and architectural frameworks, fashion, and pop culture. Bodies, trees, roads, and buildings overlap. Patterns and bold colors create a graphic organization of people and places that is both pleasantly lively and energetically (perhaps troublingly) fragmented. His works are all deeply rooted in the African American experience, the shape of that identity and the stereotypes that persist. Conceptual themes are translated into a hybrid style that has roots as much in Matisse's cutouts as the glossy world of MTV graphics.
Recent Exhibitions
FLAG Art Foundation
I Can Show You Better Than I Can Tell You
New York City, NY
2023
Cleveland Museum of Art
Cleveland, OH
2022
Salon 94
New York City, NY
2021
The Momentary
Bentonville, AR
2021