Amanda Hope Cook
Jack's Bar-B-Que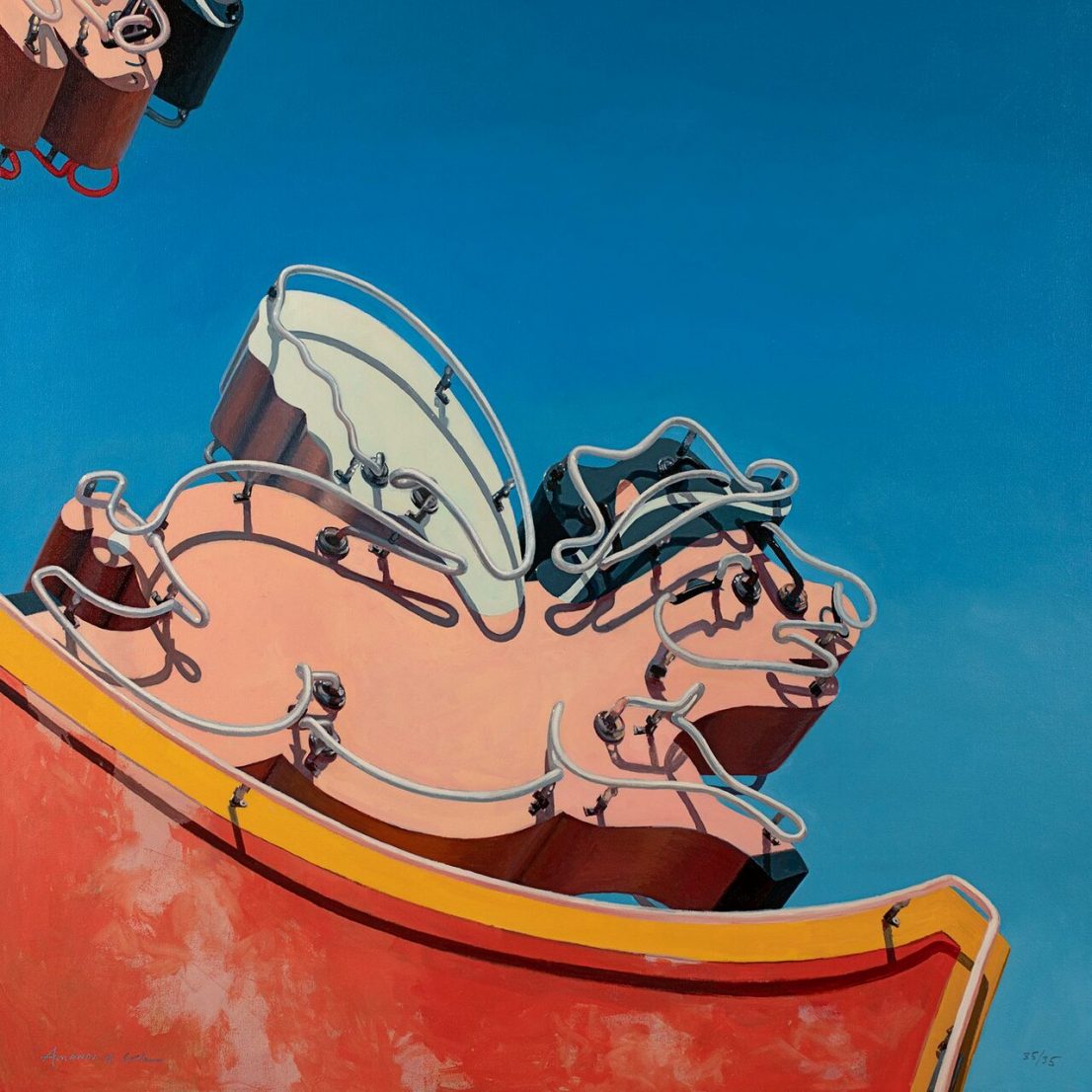 From the Artist
"Jack's Bar-B-Que sign on Broadway inspired this oil painting not only because of its whimsy, but because of their legendary bar-b-que in Nashville."
Medium
Archival pigment print on Canson Infinity Edition Etching Rag
Details
Signed and numbered by the artist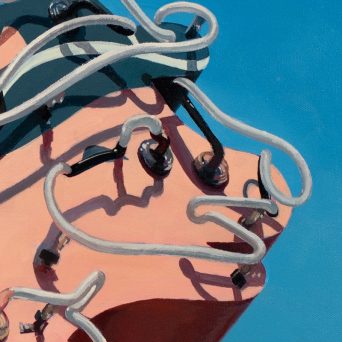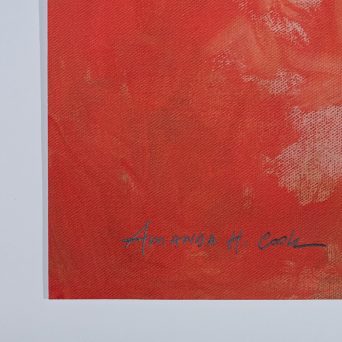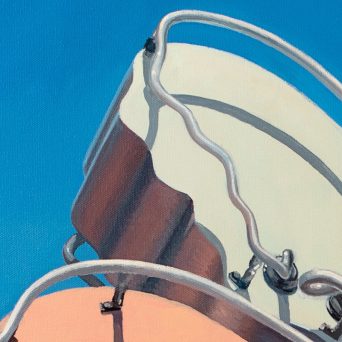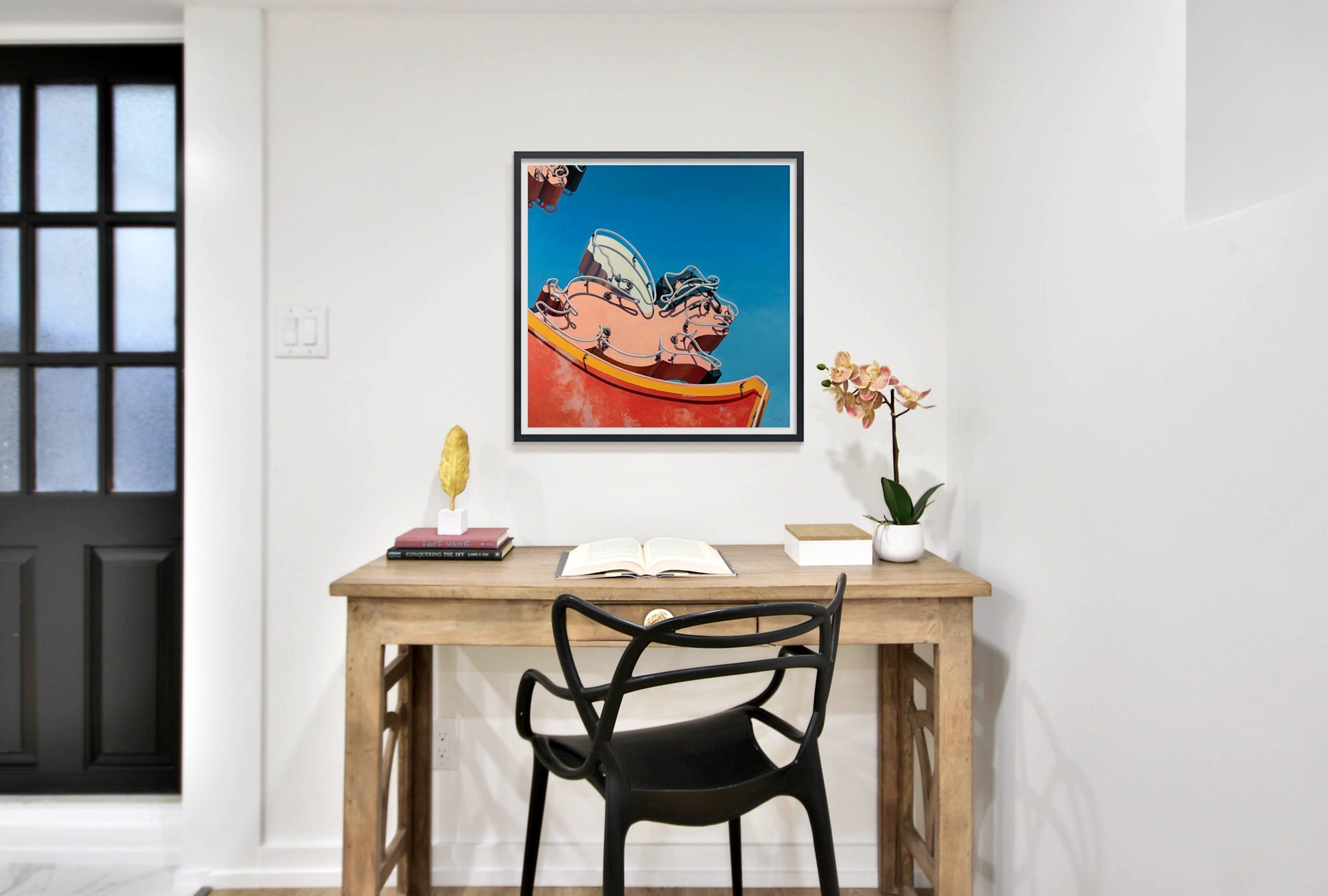 About the Artwork
This playful print features a skillfully composed close-up of the exterior signage for Jack's Bar-B-Que in Nashville, TN. Originally executed in oil paint, Cook meticulously depicts every surface detail with reverence and a masterful hand. Our digitally printed reproduction captures every paint stroke, subtle texture, and vibrant color.  
Curatorial Opinion
As a native of Nashville, Amanda Hope Cook is no stranger to the charm and magnetism of neon signs. Their fluorescent colors, unique fonts, and glistening surfaces make them hard to ignore and, for Cook, a joy to paint. Signs displayed on the exteriors of theaters, restaurants, hotels, and music venues have all graced her canvases. But more and more frequently, businesses are opting for alternatives to neon. Fortunately, by depicting the times they live in, artists also function as preservationists. Cook's paintings will undoubtedly live on as an ode to neon's iconic role in landscapes both rural and urban.
Medium
Archival pigment print on Canson Infinity Edition Etching Rag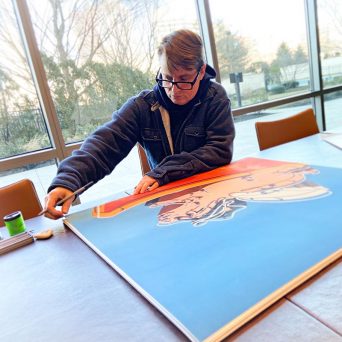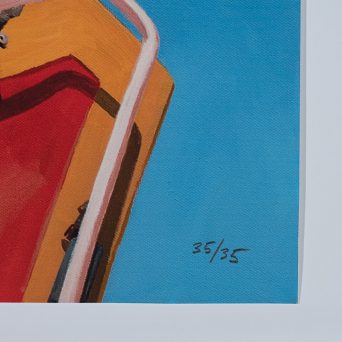 About the Process
Haystack collaborates with traditional printmakers and digital printers to ensure each artist's print reflects the most important aspects of their studio practice. Jack's Bar-B-Que was printed by G.Moulin Limited Editions. Each Archival Pigment Print was digitally printed with a lab-calibrated inkjet printer using pigment-based inks (this process is also known as Giclée printing). The 100% cotton paper has a smooth texture and the purest natural white tone available, allowing for every visual subtlety and tonal transition in the artwork to be reproduced at the highest quality.