Carl E. Moore
Industrial Age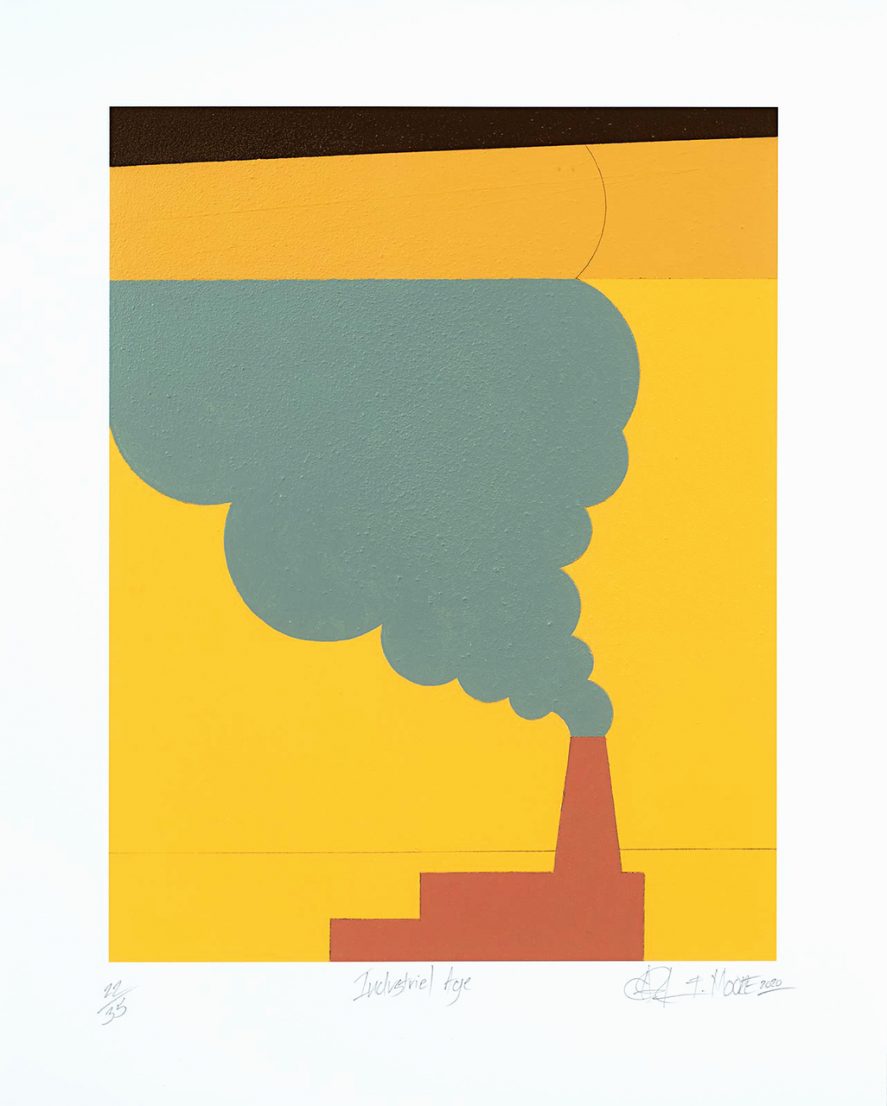 From the Artist
"

Yellow Ball on Red 

and 

Industrial Age

were part of a body of work where I was trying to simplify the world. Making space and color relative to the objects and people in that space. I

ndustrial Age

 is about environment and texture and how something of a particular size can affect so many around it. The color voids out nature and becomes a manufactured space."

 
Medium
Archival pigment print on Canson Infinity Edition Etching Rag
Details
Signed, numbered, dated, and titled by the artist
Paper: 15" x 12"
Image: 11 1/2" x 9"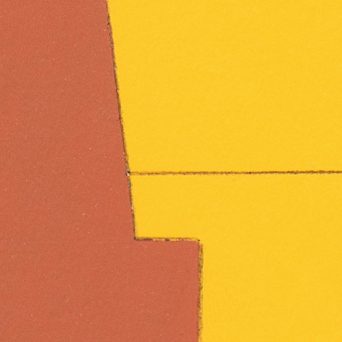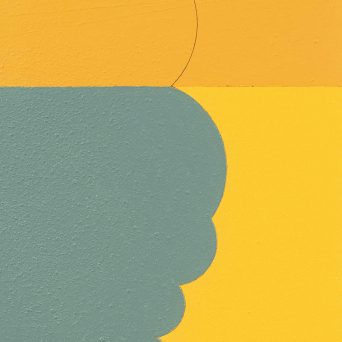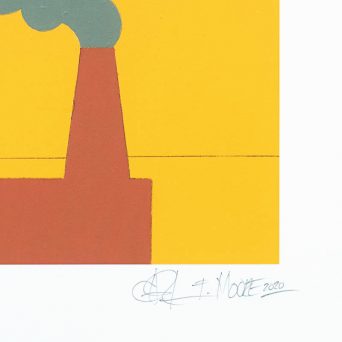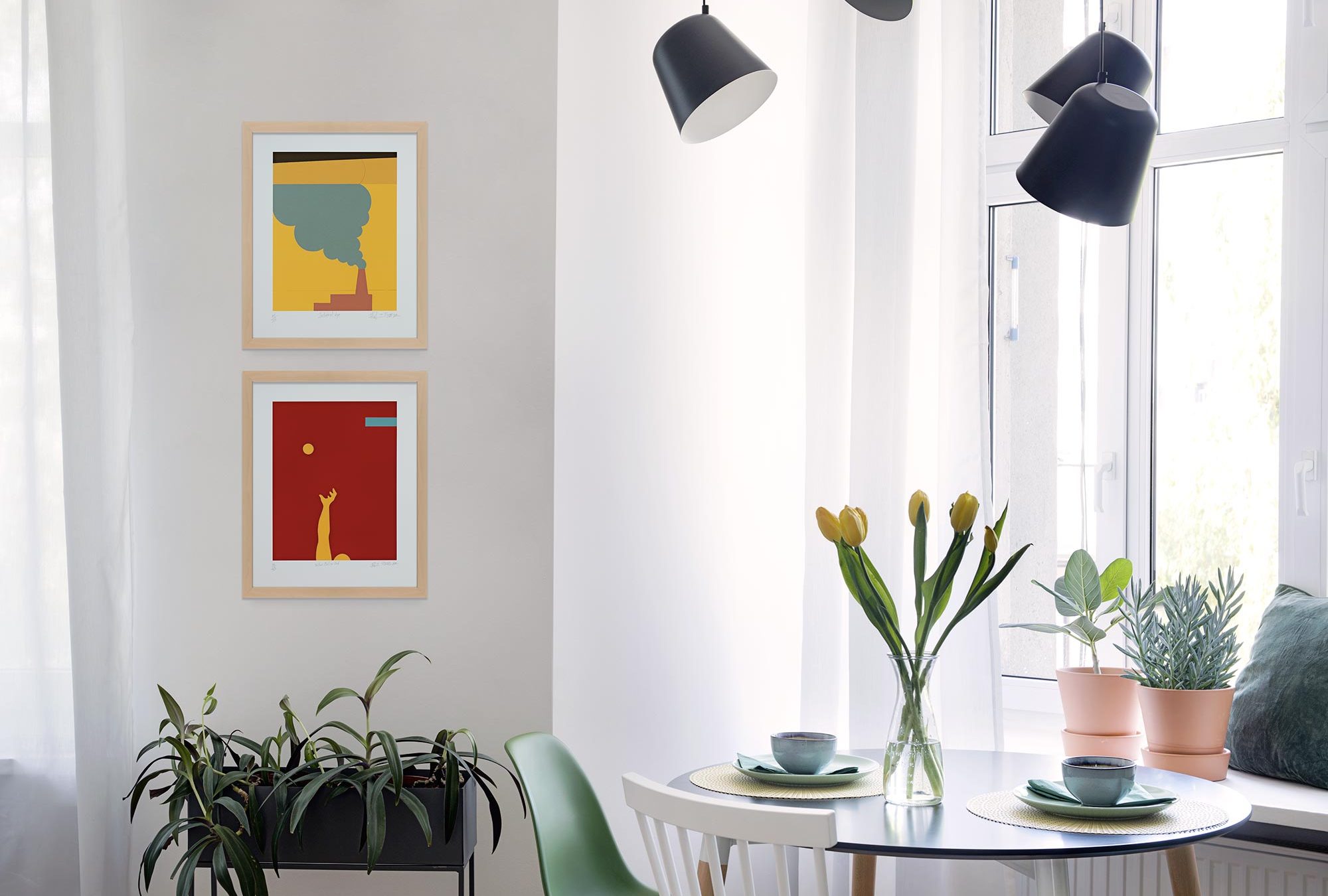 About the Artwork
Originally executed in latex, acrylic, graphite, and sand on paper, our digitally printed reproduction captures every paper grain, sandy texture, and subtle linework of Moore's intimately sized composition.
Curatorial Opinion
Industrial Age is part of a body of work where Carl E. Moore was trying to capture the essence of the world by reducing it to its most basic shapes and colors. The brick-red architectural shape depicts a factory, billowing steam into the air. The horizontal bars of color above the steam cloud likely refer to the atmosphere and inky blackness of space, undoubtedly impacted by the factory below. In the original work, Moore added sand to the paint mixture, adding a visual texture to the very minimalist painting. Each grain is reproduced here at a highly detailed level, offering an appropriate hint of grit fitting for the setting.
Medium
Archival pigment print on Canson Infinity Edition Etching Rag
Paper:
15" x 12"

Image:
11 1/2" x 9"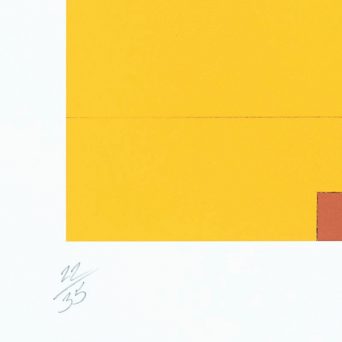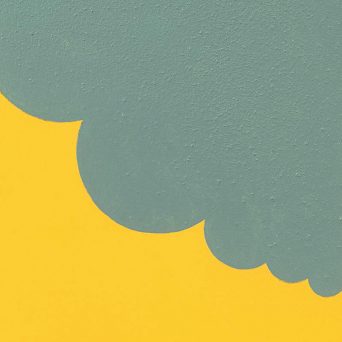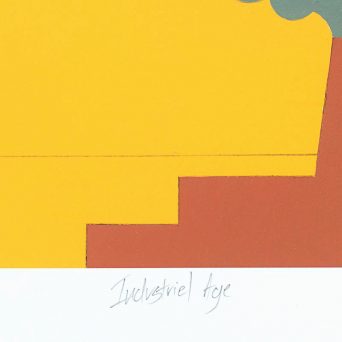 About the Process
Haystack collaborates with traditional printmakers and digital printers to ensure each artist's print reflects the most important aspects of their studio practice. Industrial Age was printed by G.Moulin Limited Editions. Each Archival Pigment Print was digitally printed with a lab-calibrated inkjet printer using pigment-based inks (this process is also known as Giclée printing). The 100% cotton paper has a smooth texture and the purest natural white tone available, allowing for every visual subtlety and tonal transition in the artwork to be reproduced at the highest quality.