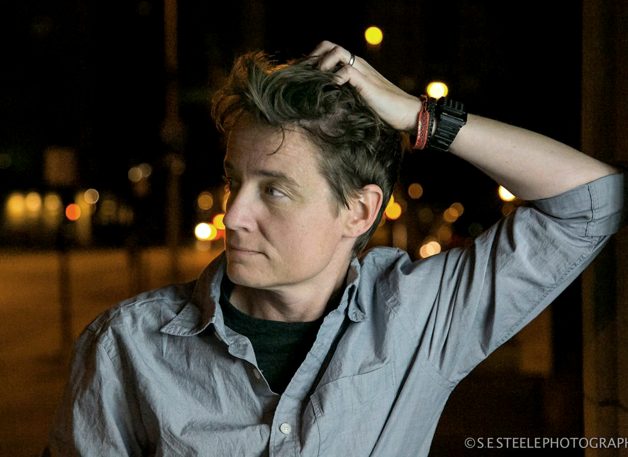 Biography
Amanda Hope Cook (b.1975, Nashville, TN) is an oil painter who frequently explores themes of urban realism and preservation. Her subjects often include typographic signage, neon lights, and iconic landmarks.
Cook received her Bachelor of Fine Arts in 1999 from Columbus College of Art & Design, double majoring in Fine Art and Illustration with a minor in Visual Communications. For over two decades, Cook has worked as a fulltime painter. Her work has been exhibited extensively and is in several private collections. Recently, Cook signed with ©Disney/Pixar to produce a series of original works and limited editions exclusively available through Off the Page Gallery in Disneyland, Anaheim, California.
Haystack Perspective
Painter Amanda Hope Cook is a native of Nashville and a resident of Columbus, Ohio. Cook grew up with her father, the artist Marion Cook, who worked in sign making and painted landscapes. Whenever the two traveled around Nashville, her father would point out signs he had worked on. Cook's appreciation for landmark urban signage began young and has grown into a series of paintings called "Looking Up." To look up in any urban area one will see wires, antennas, billboards, and neon signs. These relics of a bygone era (neon peaked in popularity from the 1920s to the 1960s) are renewed by Cook's attention. At times, Cook will paint a sign that is near to being​ demolished or has recently been removed. She works in oil paint, treating the light and shadow the signs produce with special care. In a time when LED signs are not only cheaper but also more energy-efficient, painting neon signs helps preserve them, and serves as a generous act of conservation.
Learn even more about Amanda in our recent blog post featuring a sit-down interview with the artist.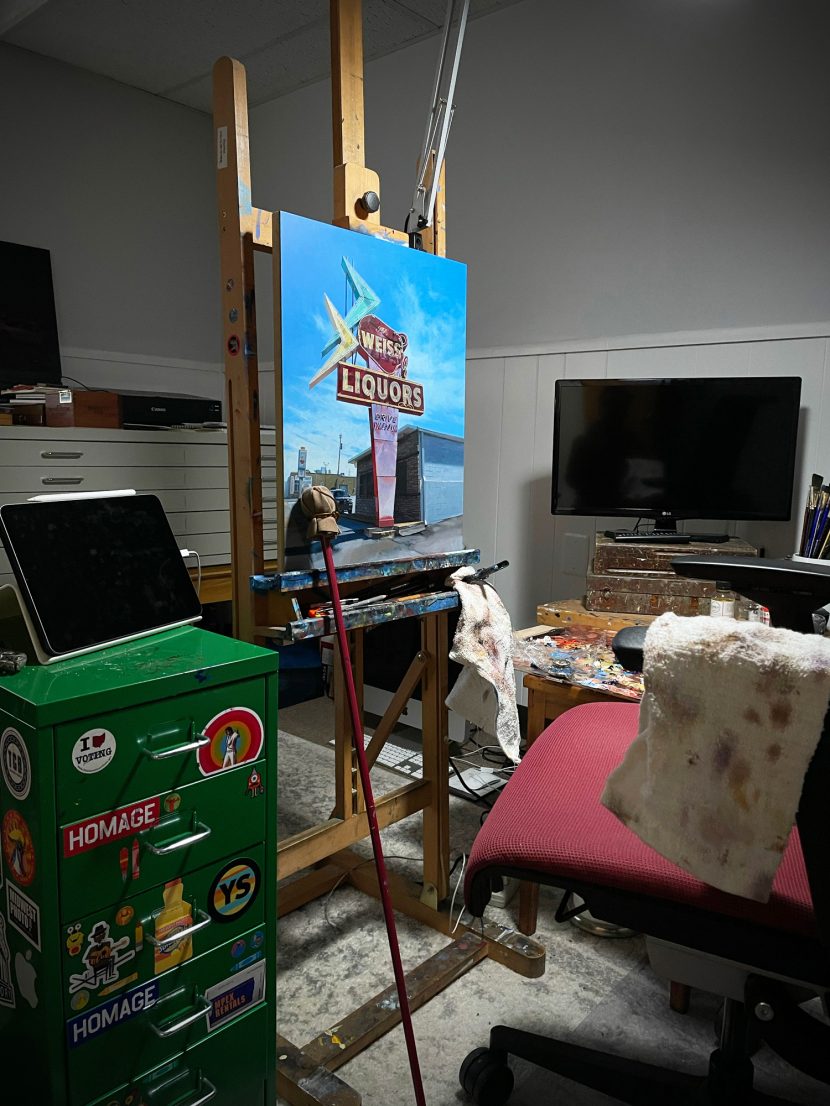 From the Artist
"My oil paintings capture the landmark neon signs that we pass by each day, yet fail to stop and see."
Recent Exhibitions
Columbus Museum of Art
Columbus, OH
2016