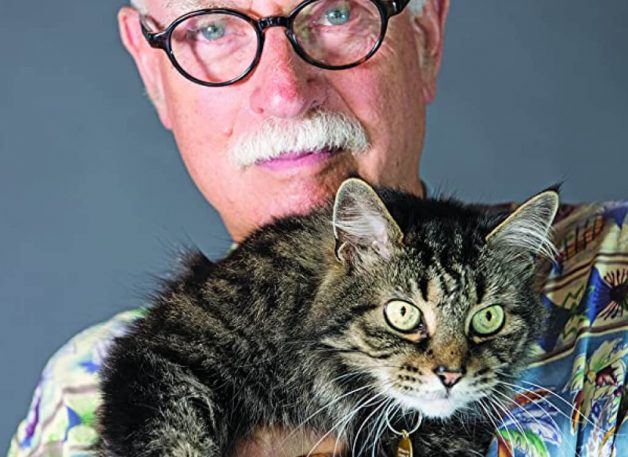 Biography
Tony Mendoza (b.1941, Havana, Cuba) is a visual and verbal storyteller. Underneath his photographs he will often write a brief anecdote, sometimes as few as five words, both witty and sincere. He trains his lens mainly on people, with the occasional dog or cat.
Born in Cuba into affluence, Mendoza's family relocated in 1960 with the rise of Fidel Castro. After graduating from Yale in 1963 with a degree in engineering, he designed railroad bridges for a firm in New York City. His next career would be architecture, for which he attended Harvard Graduate School of Design, graduating in 1968. During the 1970s, Mendoza lived in a commune in Boston, where he eventually became disillusioned with architecture, and dropped his nine-to-five to focus on photography. In 1979 he moved back to New York City to have a go at selling his work and making art-world contacts. In 1985 he published the first of his photography books titled Ernie, named for a gray cat he lived with in New York. In 1988 he was hired by The Ohio State University, where he worked as a professor in the art department from 1988 until his retirement in 2013. 
Mendoza has received three National Endowment for the Arts Fellowships, a Guggenheim Photography Fellowship, and two Creative Writing fellowships from the Ohio Arts Council. His photographs have featured in many major museums and are in the collections of prominent institutions such as MoMa, The Metropolitan Museum of Art, Los Angeles County Museum of Art, and the San Francisco Museum of Modern Art.
Haystack Perspective
Tony Mendoza examines time, place, and family in a straightforward, yet layered manner. As a chronicler of his own life as well as the lives of others, Mendoza reflects and meditates on the beauty of the every day, beyond merely documenting. Although his biography is one that would be considered quite unique by most, his poetically self-described life and visual anecdotes offer relatable moments that allow viewers of all backgrounds to feel connected.
Recent Exhibitions
Lee Marks Fine Art
New York, NY
2018
Blue Sky Gallery
Portland, OR
2009