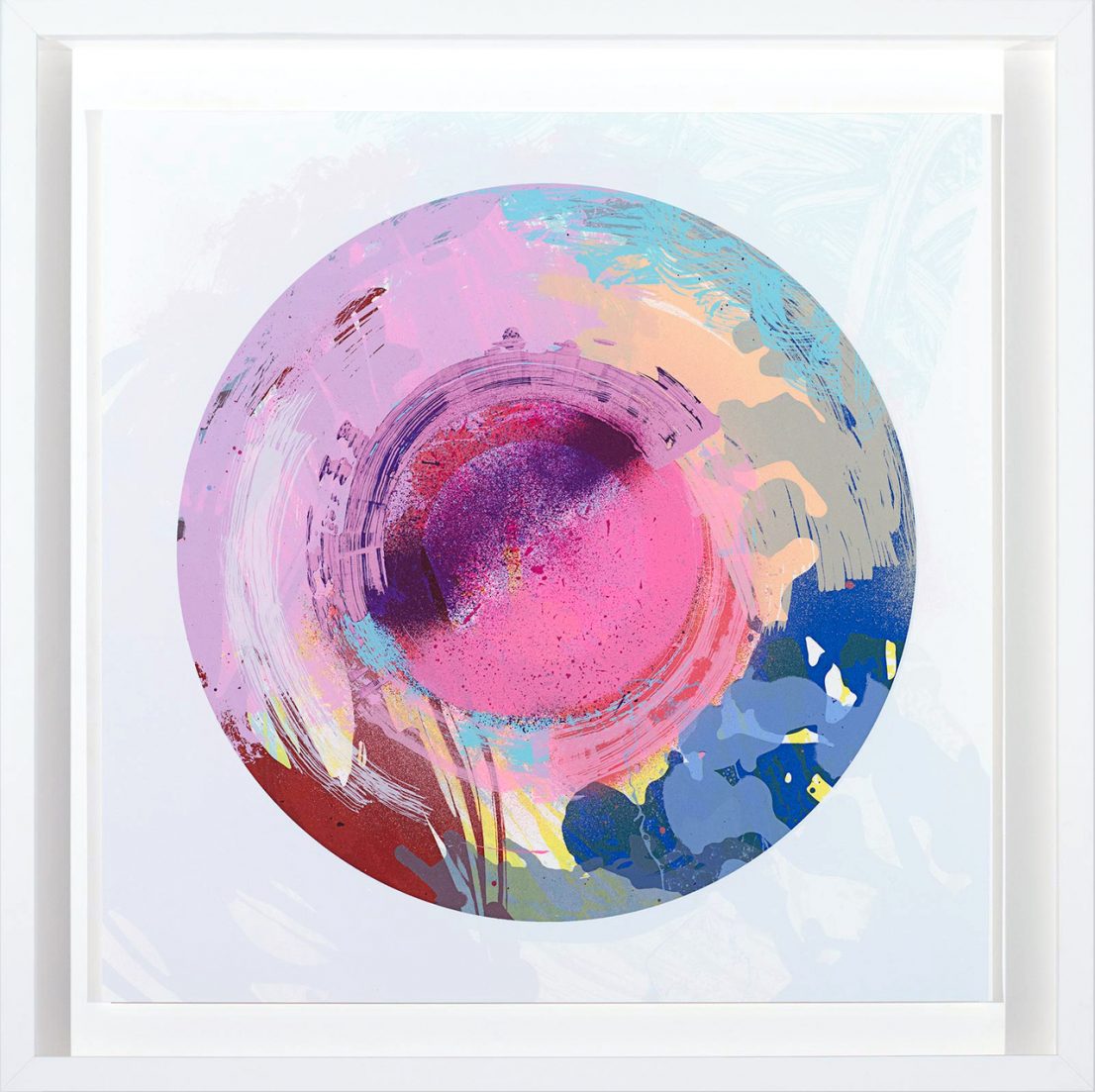 Medium
17 color screenprint on Coventry Rag
Details
Signed and numbered by the artist on the reverse. Photocopy of signature included.
Dimensions
Print: 18" x 18"
Frame: 22" x 22"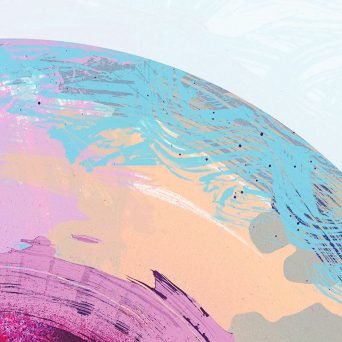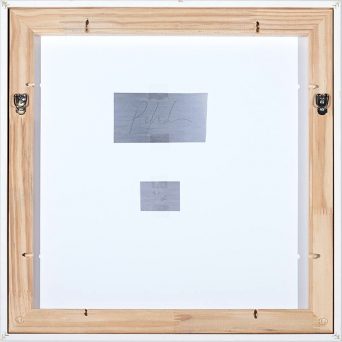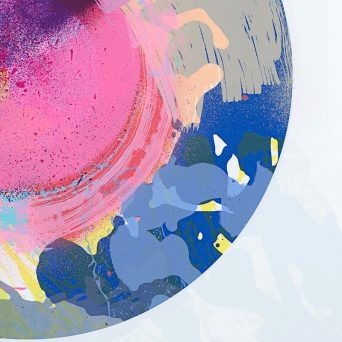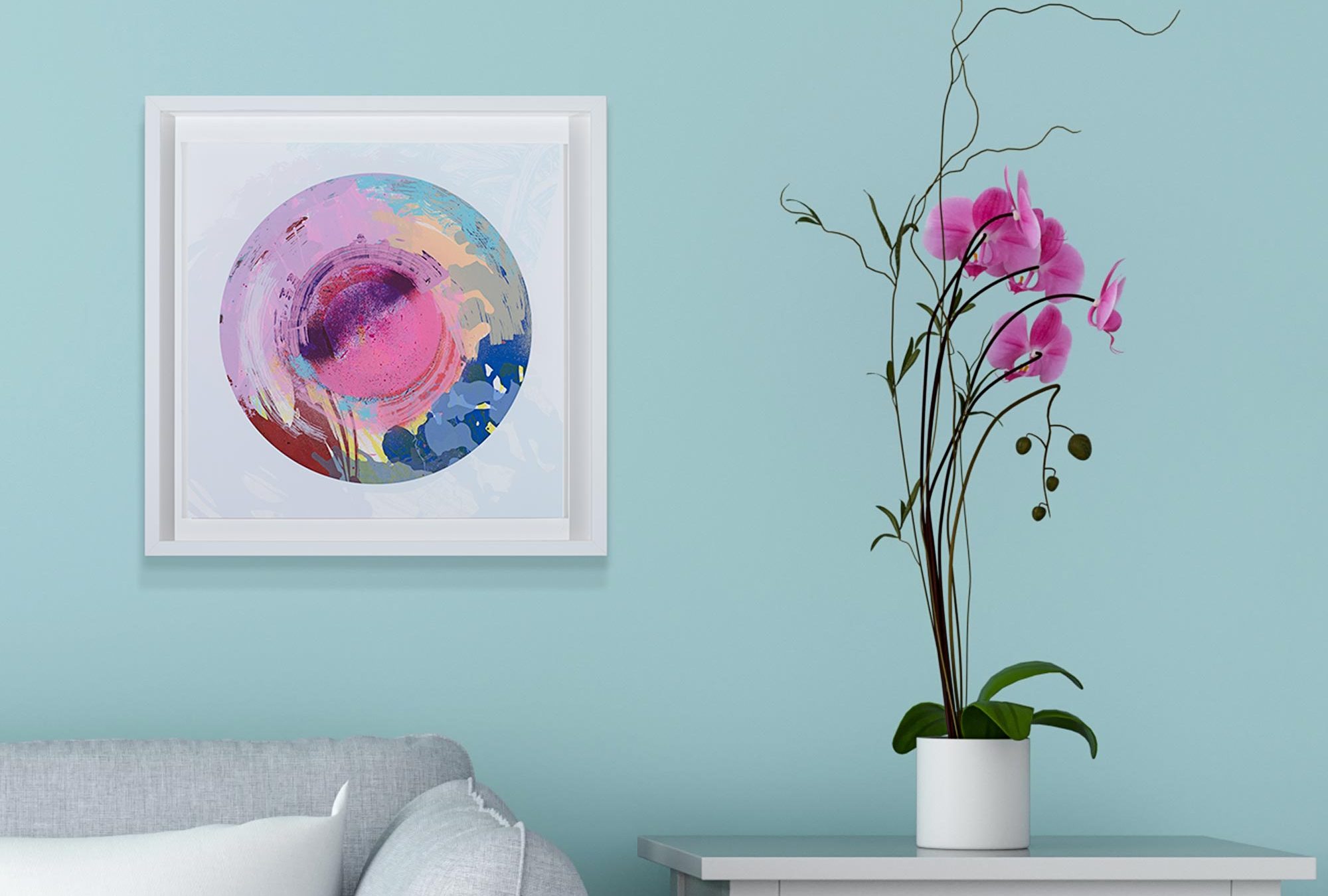 About the Artwork
Although square, this limited edition print features a trademark Jorden tondo in its center with gracefully fluid swatches of color. Phosphor is offered framed-only, in a white wood frame. Jorden's signature and hand-editioning (both on the reverse of the print) are photocopied and attached to the back of the frame.
Curatorial Opinion
Phosphor (short for phosphorus) comes from the Greek word meaning 'morning star' and refers to bearing light, specifically Venus in its morning state. Painter Pamela Jorden plays with color and light to stunning effect. In her own words, "For me, color is surprising. My response to it can be totally visceral and emotional, and this makes it endlessly exciting." The artist frequently uses the tondo form (a Renaissance term for a round work of art). This depiction of morning light seems is intentionally planetary, and at the same time as though it were a flat landscape curling in on itself.  
Medium
17 color screenprint on Coventry Rag
Dimensions
Print:
18" x 18"

Frame:
22" x 22"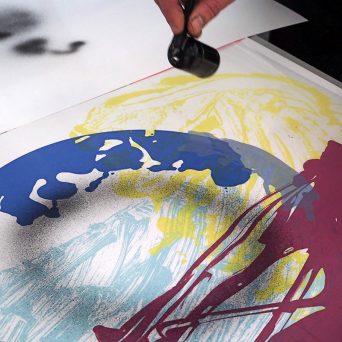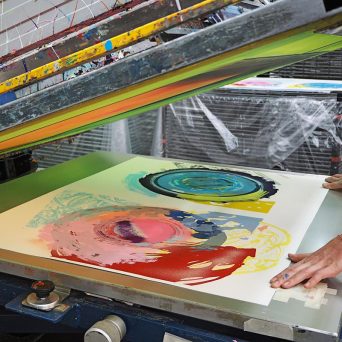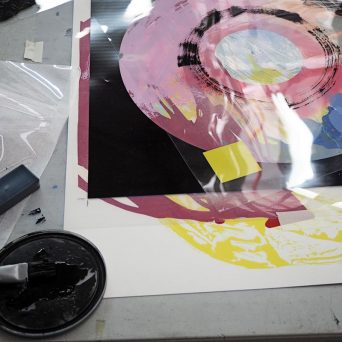 About the Process
Haystack works with both traditional printmakers and digital printers to ensure each artist's print reflects the most important aspects of their studio practice. Phosphor was printed in collaboration with the artist and master printer Luther Davis at BRT Printshop (now Powerhouse Arts Printshop). Each edition was created by silkscreen printing (also known as serigraphy). This method requires stenciling techniques wherein ink is pressed onto paper through deliberately exposed areas of a mesh screen one color at a time.