Denise Stewart-Sanabria
Matching Dye Jobs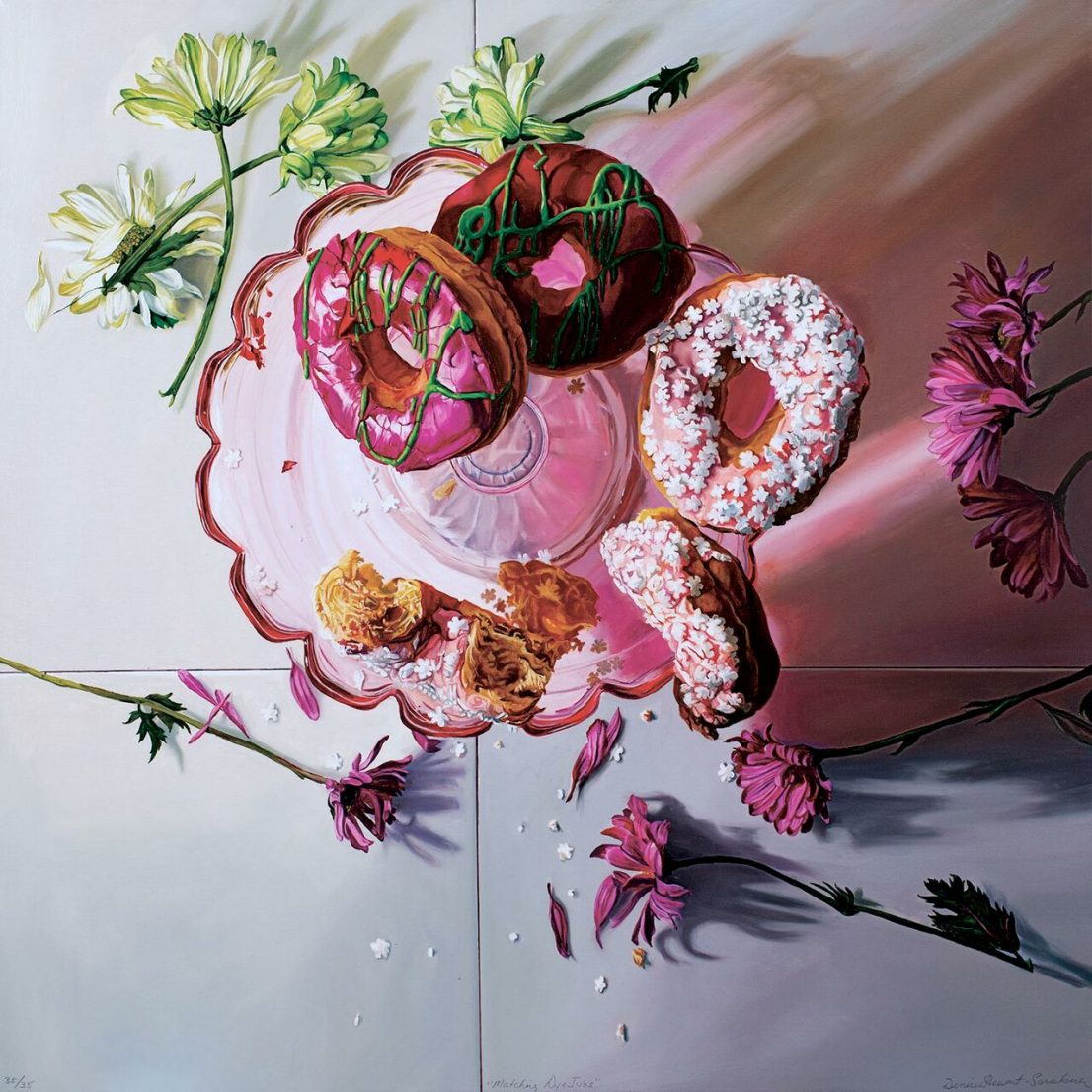 From the Artist
"They felt utterly too gorgeous to even be eaten."
Artist
Denise Stewart-Sanabria
Medium
Archival pigment print on Canson Infinity Edition Etching Rag
Details
Signed, numbered, and titled by the artist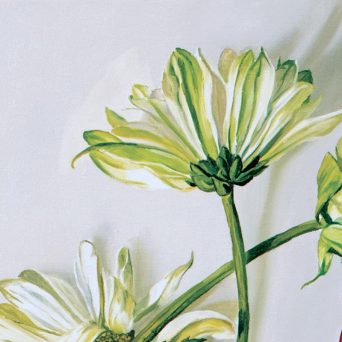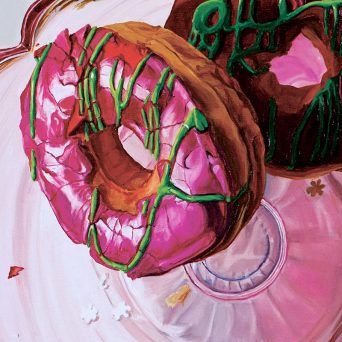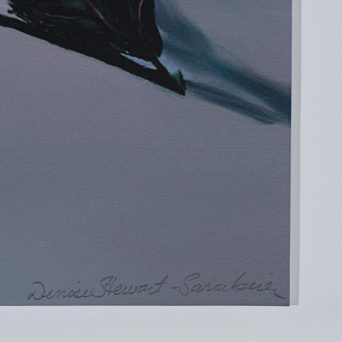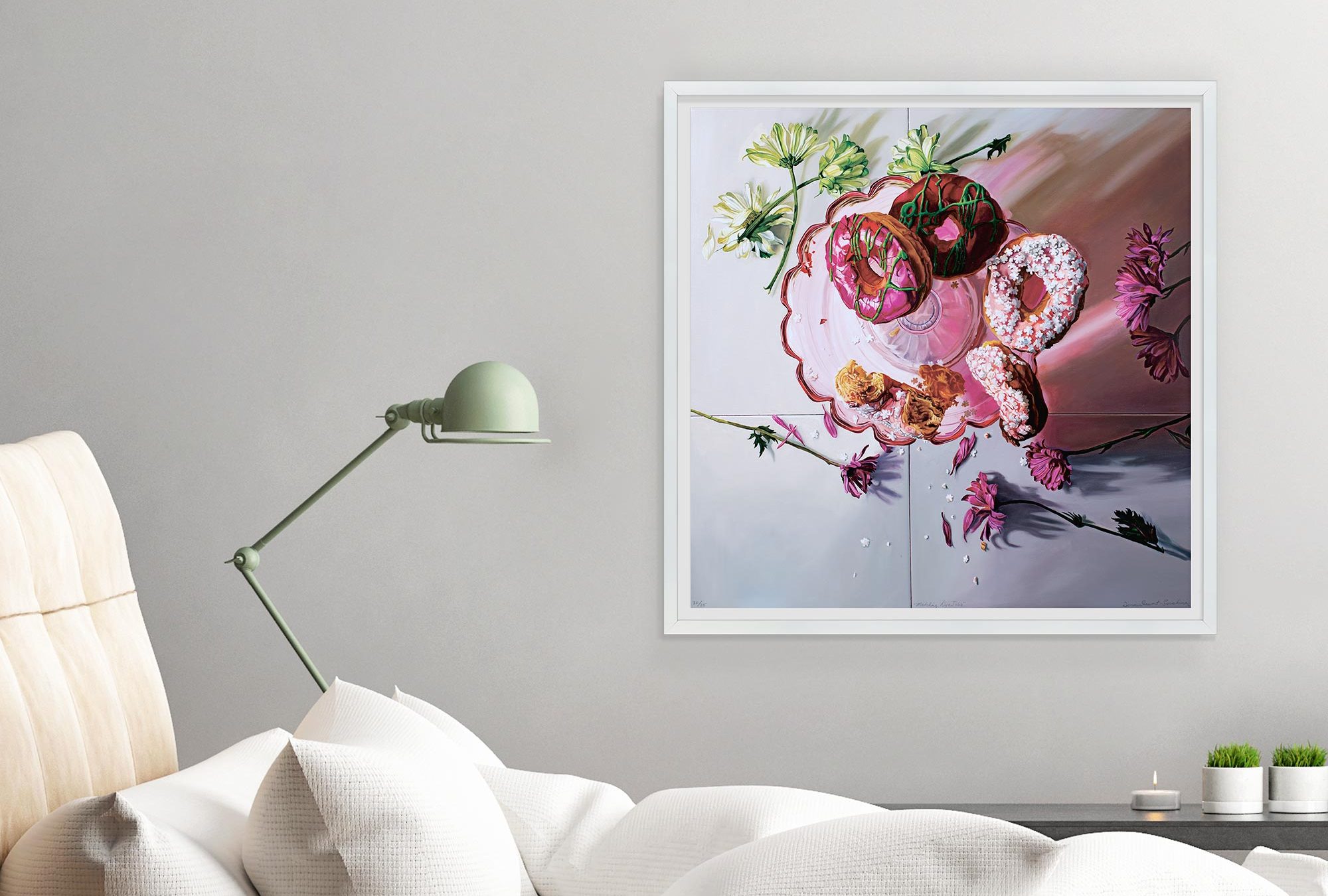 About the Artwork
Denise Stewart-Sanabria's Matching Dye Jobs was originally created by the artist using oil on canvas. Each Archival Pigment Print in this limited edition features a reproduction of the lifelike painting, possessing every detail from the smoothness of the oil paint to the glossiness of the icing.
Curatorial Opinion
In Matching Dye Jobs, the subject is decidedly pink and saccharine. Stewart-Sanabria creates a vivid realm filled with sweets in florid hues, toile wallpaper with quaint Colonial scenes, and yesterday's flowers. This Floridian opulence is on full display here, featuring decorated donuts on a cake stand, white and pink-dyed carnations scattered across the composition. The scene at first looks decadent, but the half-eaten donut, discarded petals and blurred shadows tell a different story. Stewart-Sanabria has a knack for implying subversive ideas while keeping the painting appealing and looking delicious.  
Medium
Archival pigment print on Canson Infinity Edition Etching Rag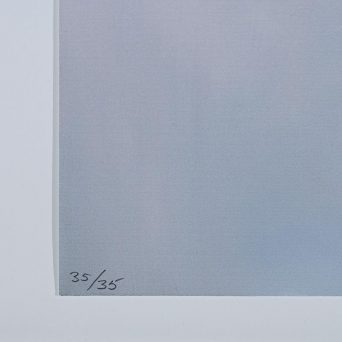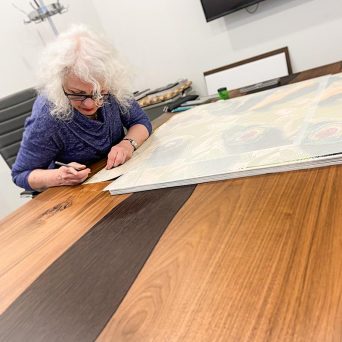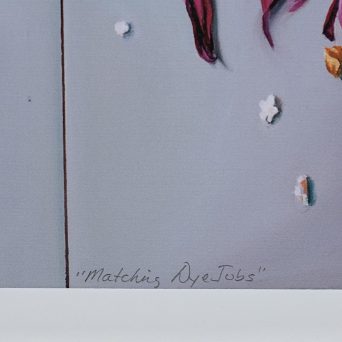 About the Process
Haystack collaborates with traditional printmakers and digital printers to ensure each artist's print reflects the most important aspects of their studio practice. Matching Dye Jobs was printed by G.Moulin Limited Editions. Each Archival Pigment Print was digitally printed with a lab-calibrated inkjet printer using pigment-based inks (this process is also known as Giclée printing). The 100% cotton paper has a smooth texture and the purest natural white tone available, allowing for every visual subtlety and tonal transition in the artwork to be reproduced at the highest quality.