David Onri Anderson
Early Banana Peel Sunrise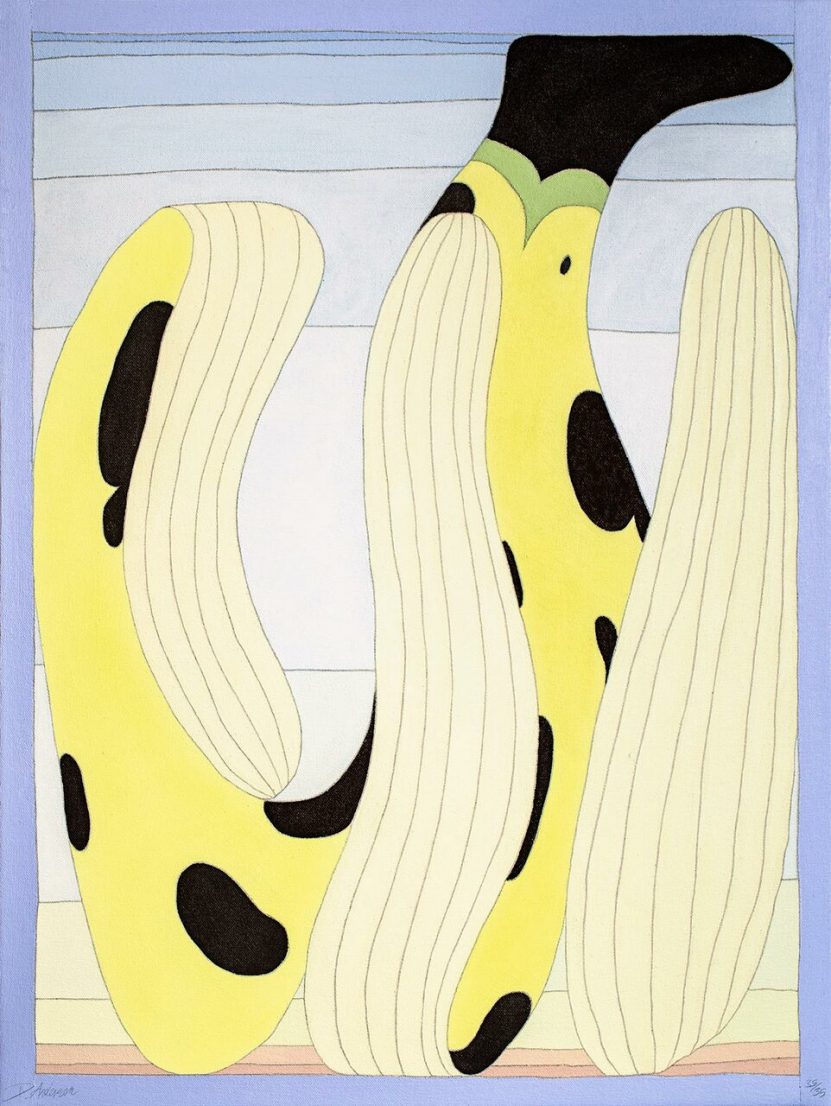 From the Artist
"Early Banana Peel Sunrise is a painting in which I unknowingly plunge myself into the process of making a portrait of a banana peel."
Cont. below –
Artist
David Onri Anderson
Title
Early Banana Peel Sunrise
Medium
Archival pigment print on Canson Infinity Edition Etching Rag
Details
Signed and numbered by the artist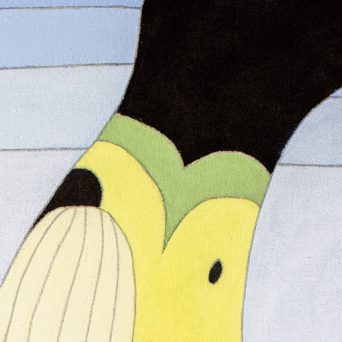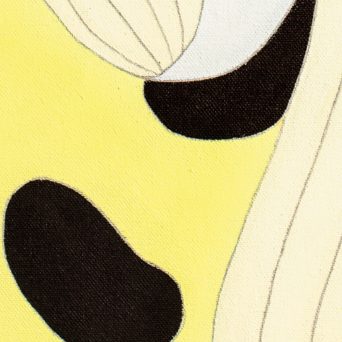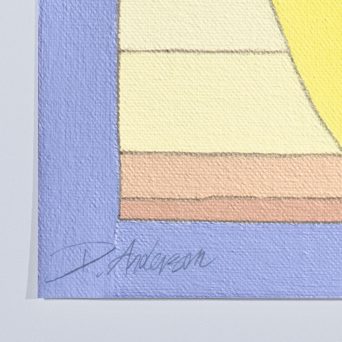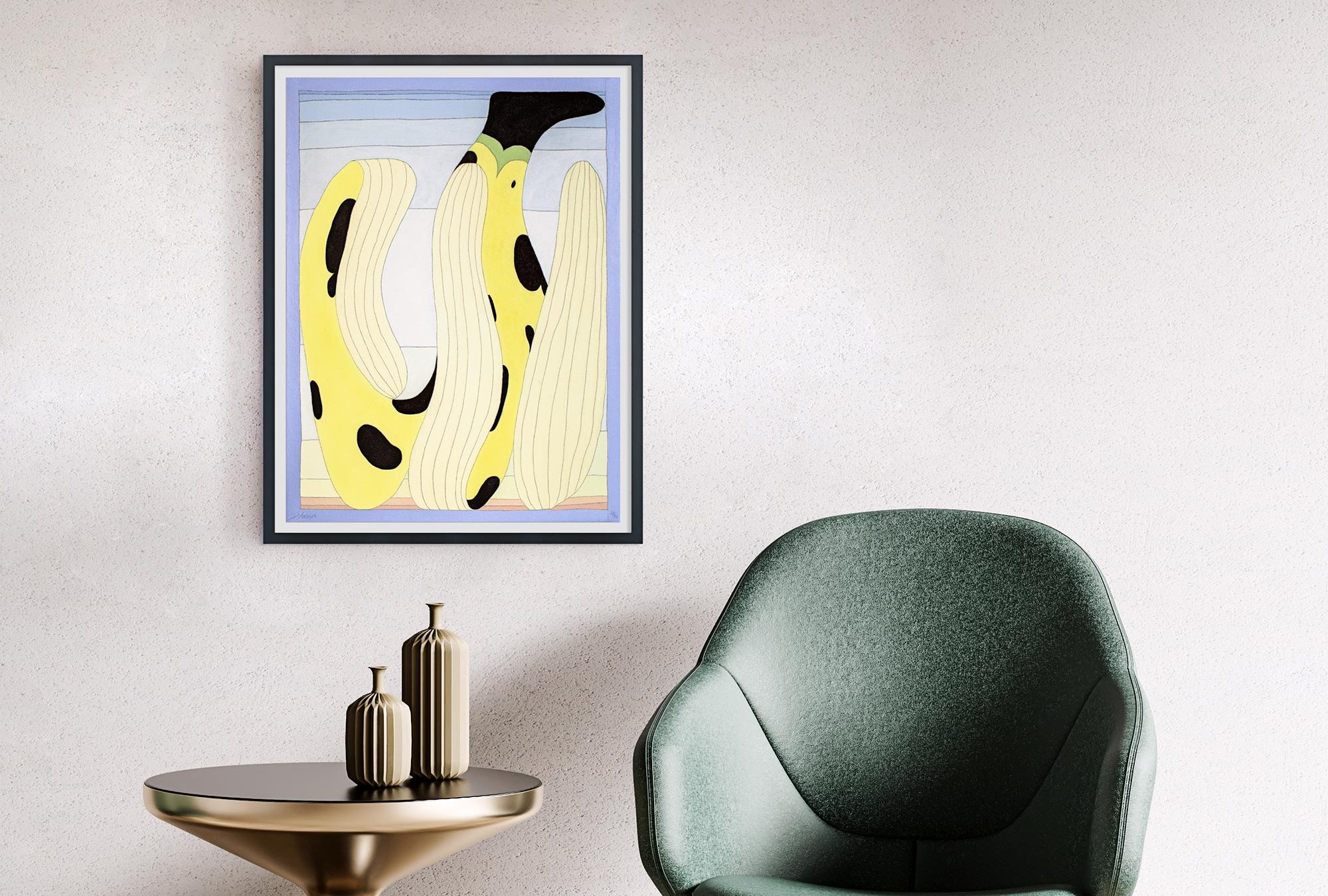 About the Artwork
Cont. from above –
"I had been eating bananas every day for several years when I finally got the idea to start paying homage to this source of energy and inspiration in my life. I love how banana peels change so noticeably over time, with black spots appearing on vivid yellow skin. The idea to have one sitting in a landscape with the early sunrise felt like a chance to imbue an otherwise mundane or silly object with a breath of personality and emotion."
Originally executed in acrylic paint and graphite on raw canvas, the materials interact to highlight the rough canvas's texture and the delicacy of the pencil line. This digitally printed reproduction perfectly captures every portion of the fabric grain and nuances of the hand-drawn contours.
Curatorial Opinion
Early Banana Peel Sunrise pops with bright ripeness in a jaunty anthropomorphic posture. Like one gently lifting the sides of their skirts, the banana stands in an endearing, floppy curtsey. Bananas are fleeting subjects, changing rapidly from green to yellow, yellow to spotted, as we see it depicted here. Like flowers, the fruit symbolizes the precious briefness of life. The pastel gradient of the background blues softly fade to create a quiet morning atmosphere.
Medium
Archival pigment print on Canson Infinity Edition Etching Rag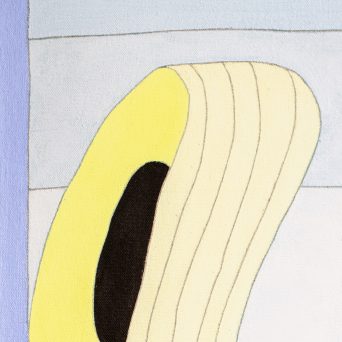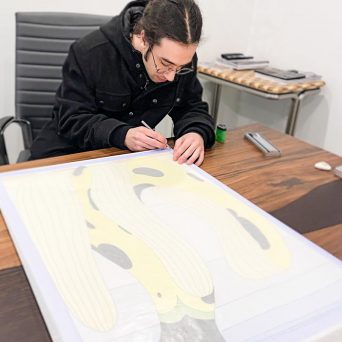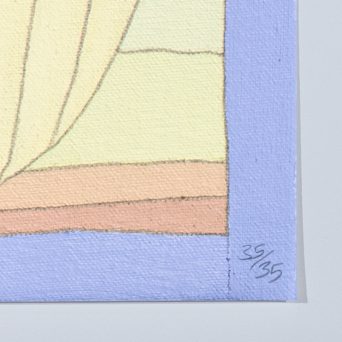 About the Process
Haystack collaborates with traditional printmakers and digital printers to ensure each artist's print reflects the most important aspects of their studio practice. Early Banana Peel Sunrise was printed by G.Moulin Limited Editions. Each Archival Pigment Print was digitally printed with a lab-calibrated inkjet printer using pigment-based inks (this process is also known as Giclée printing). The 100% cotton paper has a smooth texture and the purest natural white tone available, allowing for every visual subtlety and tonal transition in the artwork to be reproduced at the highest quality.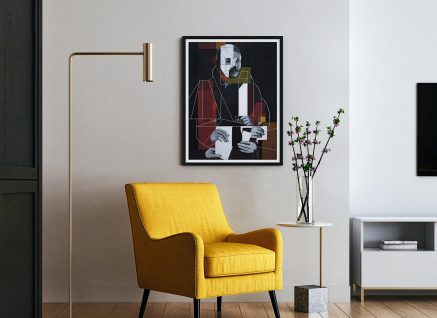 A Living Room With A View
The living room is the ultimate place to showcase your design sensibility.
Read more