Britton Tolliver
Night Goat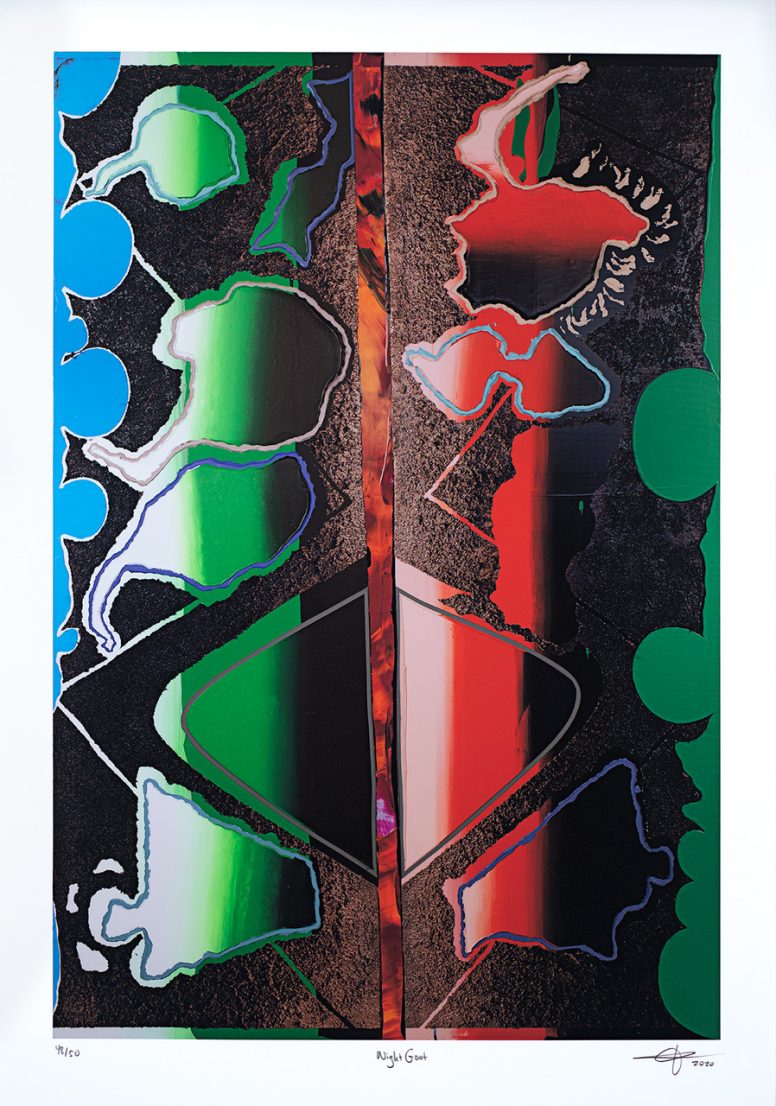 Medium
Archival pigment print on Epson Hot Press Natural
Details
Signed, numbered, dated, and titled by the artist
Paper: 40" x 28"
Image: 35 3/8" x 24"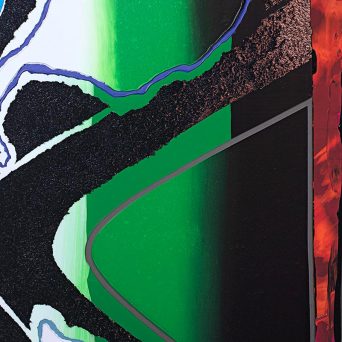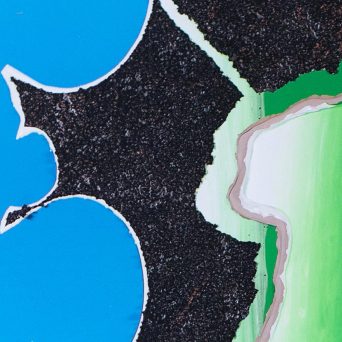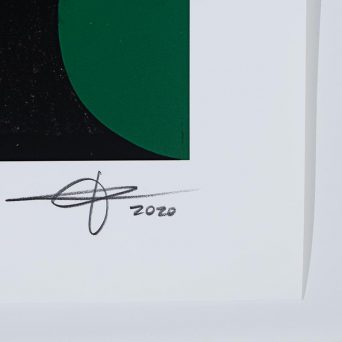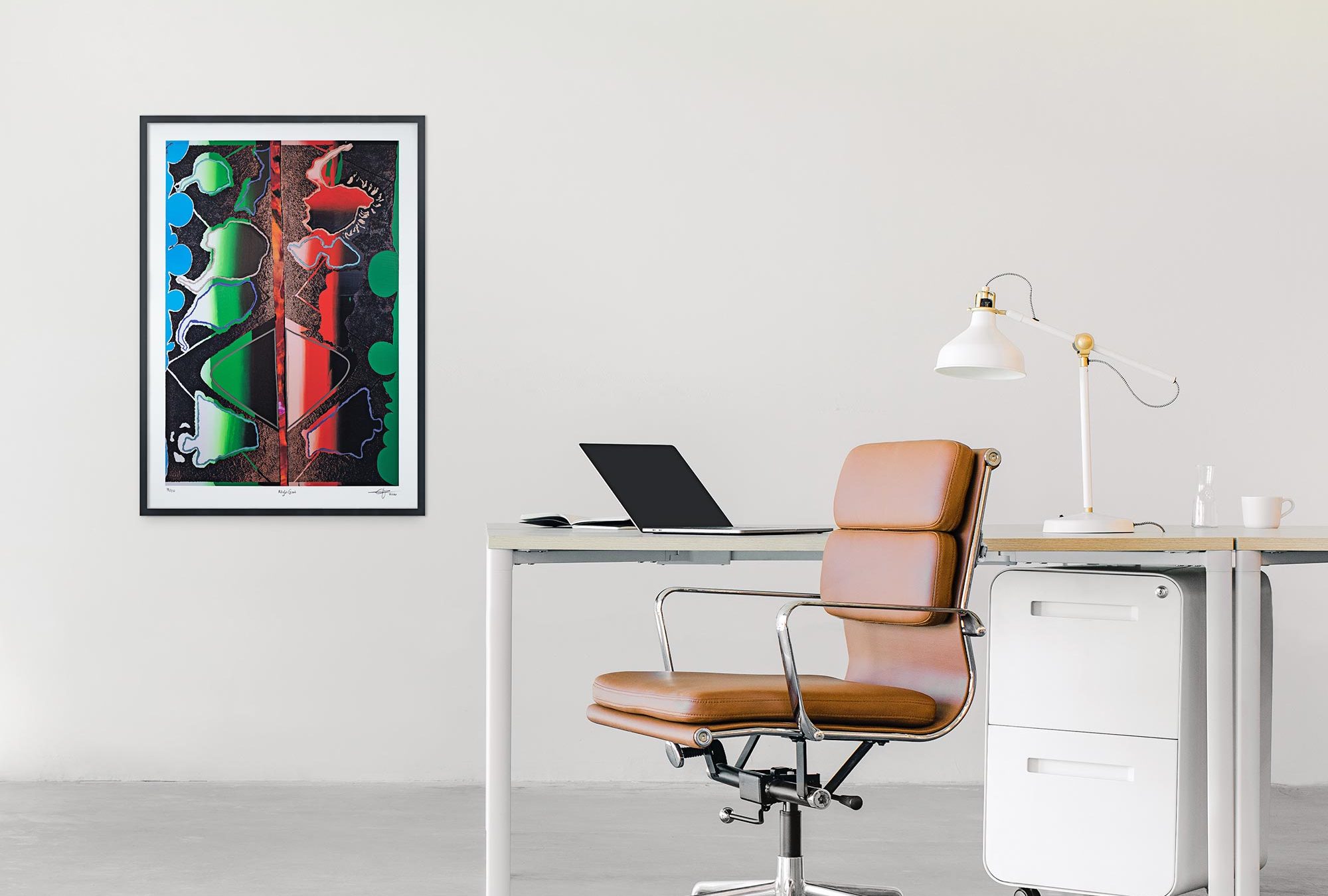 About the Artwork
This digitally printed Archival Pigment Print features a reproduction of Tolliver's original painting, Night Goat. Capturing every detail, the print features a trompe-l'œil effect, creating an optical illusion that the plane exists in three dimensions. 
Curatorial Opinion
In Night Goat, Britton Tolliver splits the canvas down the center of the composition. This division, in varying shades of burnt sienna, presents like a canyon between the two sides of the abstraction. Like a funhouse mirror, the geologic shapes are symmetrical, yet distorted. Bubbles of blue and green border the edges, like clouds hovering over the interesting topography. 
Medium
Archival pigment print on Epson Hot Press Natural
Paper:
40" x 28"

Image:
35 3/8" x 24"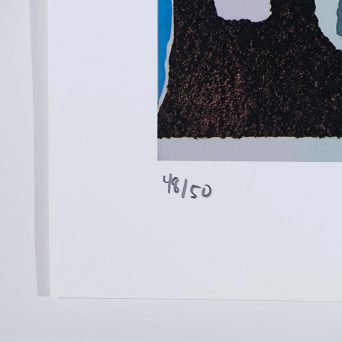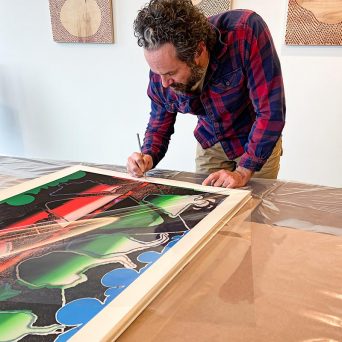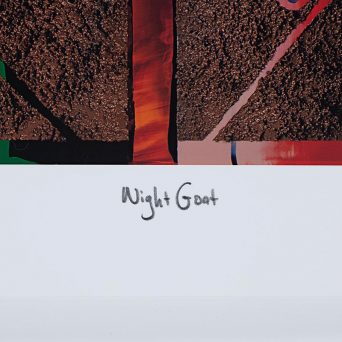 About the Process
Haystack works with traditional printmakers and digital printers to ensure each artist's print reflects the most important aspects of their studio practice. Night Goat was printed in collaboration with the artist and The Lapis Press. Each Archival Pigment Print was digitally printed with a lab-calibrated inkjet printer using pigment-based inks (this process is also known as Giclée printing). The 100% cotton paper has a smooth texture and the purest natural white tone available, allowing for every visual subtlety and tonal transition in the artwork to be reproduced at the highest quality.