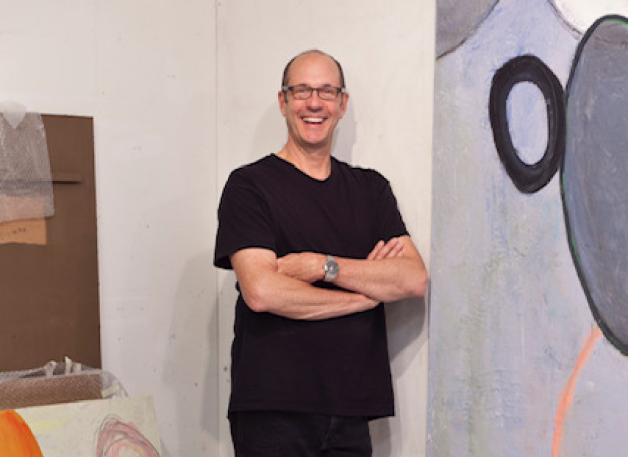 (b.1952, Delaware, OH - d.2016, Columbus, OH)
Painting
Biography
Denny Griffith (b.1952, Delaware, OH – d.2016, Columbus, OH) was known for boldly colorful paintings that depicted otherworldly creatures of an amoeba-like nature. 
Griffith received his Bachelor of Fine Arts from Ohio Wesleyan University  in 1974 and his Master of Fine Arts from The Ohio State University in 1994. In 1998, he was appointed as the third President of Columbus College of Art & Design. During his 16-year presidency, he oversaw the doubling of the campus size and transformed the school into a dynamic college of creative learning that believes in the power of students' innovation. Denny was a champion for the arts in the surrounding community as well, helping turn Columbus into the creative community it's known as today.  
In addition to his duties as President of CCAD, Denny maintained an active studio practice as a painter. He was the recipient of artists' fellowships for painting from the Greater Columbus Arts Council, the Ohio Arts Council, and an Arts Midwest/NEA Regional Fellowship. His work is represented in the collections of such institutions as the Butler Institute of American Art, the Southern Ohio Museum and Cultural Center, the Columbus Metropolitan Library, the Columbus Museum of Art, and the China Academy of Art.
Haystack Perspective
Vibrantly colored, cartoonishly animated, and boldly playful, the figures in Denny's works inhabit a surreal landscape. They float, stare, squirm and stand, supported by Dali-like tripods. They reach their tentacles up and down, into the ground and clouds. They are, as Griffith once said, "an invented species entirely their own." The levity and joy seen in these "landscapes" is reflective of the exuberance and positivity the artist brought to those around him.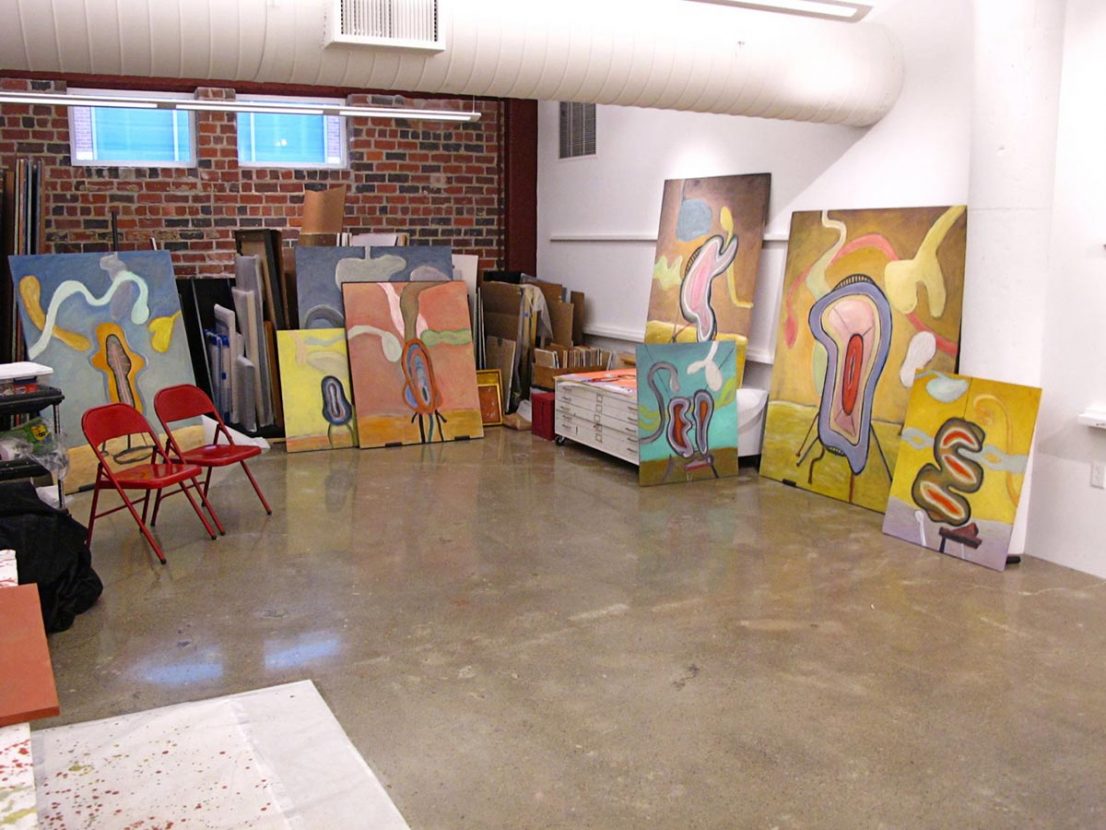 From the Artist
"When the light's shining on me, I'd rather turn it to shine on other people."