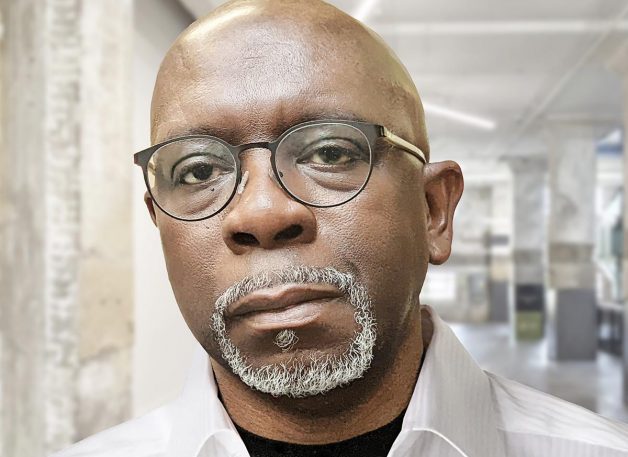 Biography
Carl E. Moore (b.1965, Canton, MS) makes work about color and identity. Using only the most necessary visual details, Moore creates a dialogue about social issues and the ways in which they relate to the formal qualities of artmaking.
Moore received his Bachelor of Fine Arts in Illustration, Graphic Design, and Painting from Memphis College of Art in 1987 and his Master of Fine Arts in Art and Studio Practice, also from Memphis College of Art, in 2012. For decades, Moore has worked as a designer, educator, and artist. He has shown extensively in both group and solo exhibitions around the country in venues such as MassArt X SoWa, Boston, MA; Bradbury Art Museum, Arkansas; and the Art Museum of the University of Memphis. He has been invited to partake in several special projects and residencies such as the For Freedoms National Billboard Campaign and the Crosstown Visual Arts Residency Program.
Haystack Perspective
Carl E. Moore uses the power of simplicity to examine issues such as race, identity, and stereotypes. As an experienced artist and designer, Moore is able to successfully navigate the challenge of communicating complex ideas with minimal visual elements. By using limited colors and shapes, the artist allows viewers to truly focus on his subject matter. Quiet moments of everyday life, depictions of those fighting for justice, and scenes inspired by media all culminate in a body of work that presents an essential dialogue of today.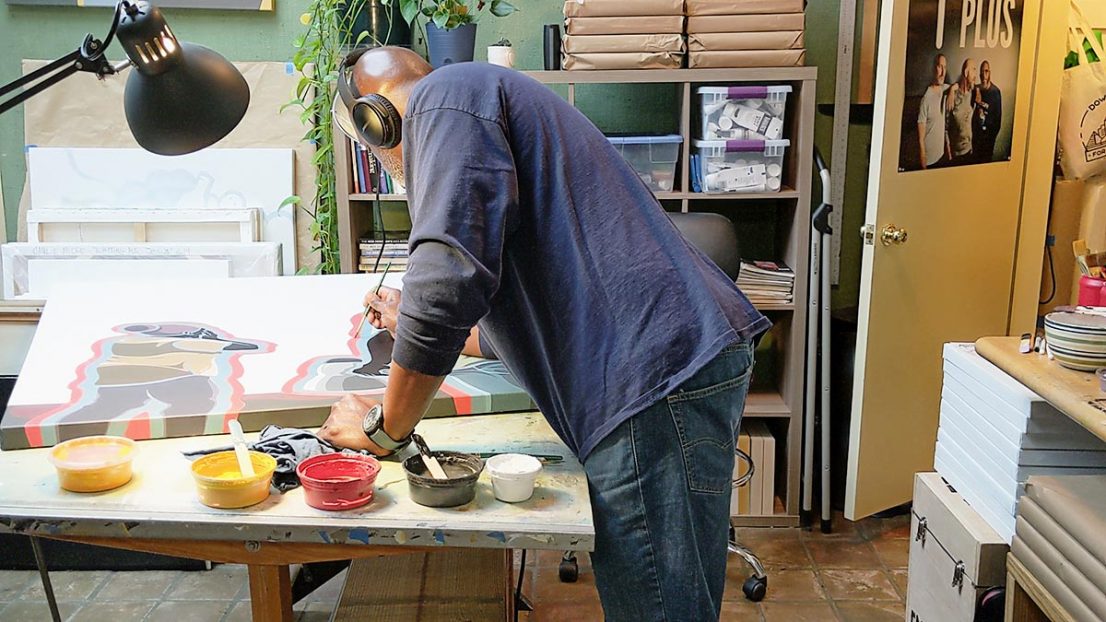 From the Artist
"I try to be consistent in my work, by making the next painting better than the last. I don't think there is anything wrong with the last painting, I just want to maintain the same quality by trying to make it better. As an artist, my job is to observe the world around me – that way I can take that information and apply it to my own personal experiences and create a work of art."
Recent Exhibitions
Jay Etkin Gallery (Tennessee Triennial RE-PAIR)
Carl E. Moore: From the Studio
Memphis, TN
2023
Tri-Star Art
Knoxville, TN
2022
The Arts and Science Center for Southeast Arkansas
Pine Bluff, AR
2022