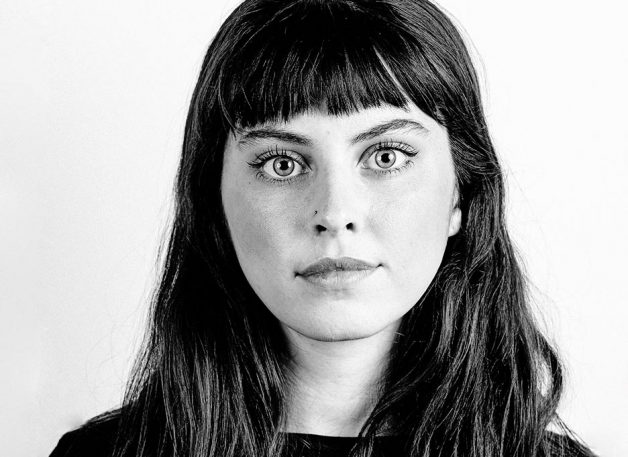 Biography
Tess Davies (b.1992, Nashville, TN) makes paintings inspired by natural phenomena. Using forms both abstract and representational, Davies echoes the continuous movement and growth of biological systems.
Davies received her Bachelor of Fine Arts from Sewanee: The University of the South in 2014. Since then, she has had an active, ever-growing studio practice. Davies has worked as a street muralist, a collaborator with interior designers, and as an exhibiting painter. Her work has been shown in several galleries and venues including the 21c Museum Hotel, Nashville, and OZ Arts. She has been the recipient of several grants and scholarships, and was recently awarded a year-long artist residency at Harpeth Hall School.
Haystack Perspective
Tess Davies' work explores contrasting dualities – movement and stillness, pattern and abstraction. Weaving in and out of chaos, her lines can gather to form an eye, hand, or lip, and then dissolve into exciting abstraction within the same composition. Biological patterns and forms splash across canvases and sometimes even spill onto the wall behind. Davies likens this to the societal restrictions for expressing yourself – that our modes of coping often fall outside the narrow boundary allowed.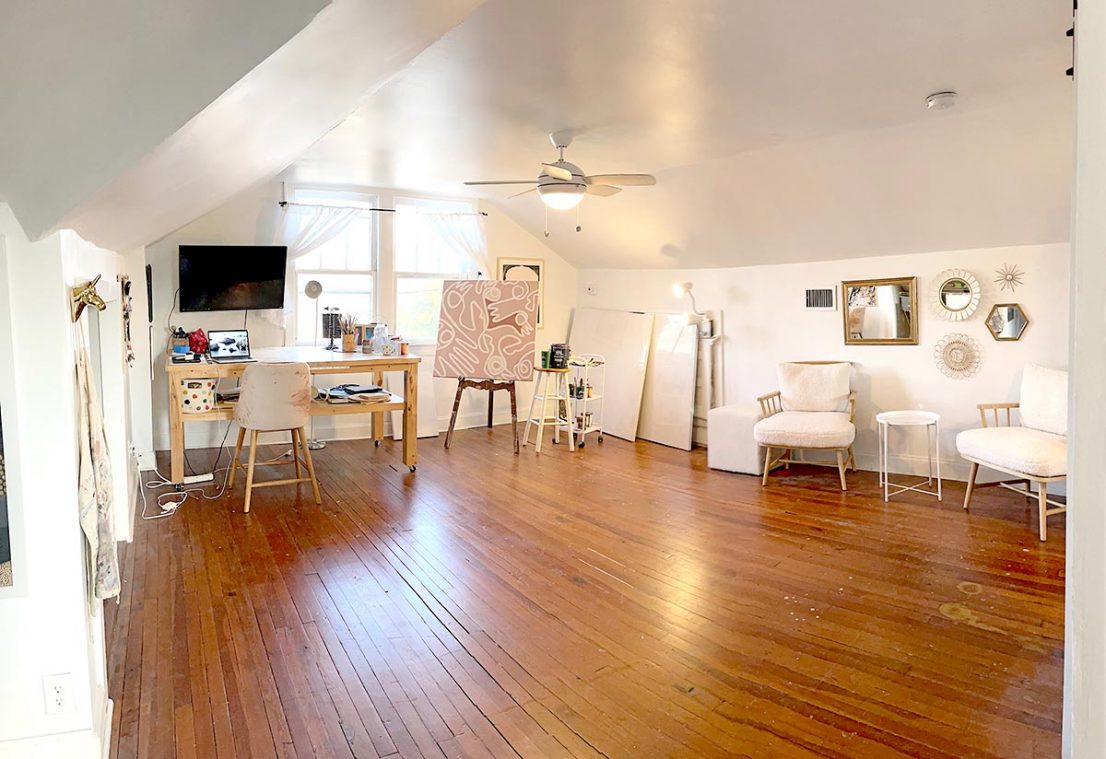 From the Artist
"My work is inspired by shared human reactionary tendencies. The act of painting repeated patterns correlates to our specific way in which we handle and respond to inevitable traumatic or emotional occurrences in life. I paint scattered, layered fragments of biologically inspired patterns, textures, and my surroundings. My work reveals the way in which we compartmentalize and apply order and structure to our days, despite life's inevitabilities. Drawing on patterns found in diseases, cell growth, and natural phenomena, I then apply playful, often considered feminine colors and creates compositions that mask and make light of these darker components, similar to the way we suppress and mask our true feelings and fears."  
Recent Exhibitions
Red Arrow Gallery
Nashville, TN
2022