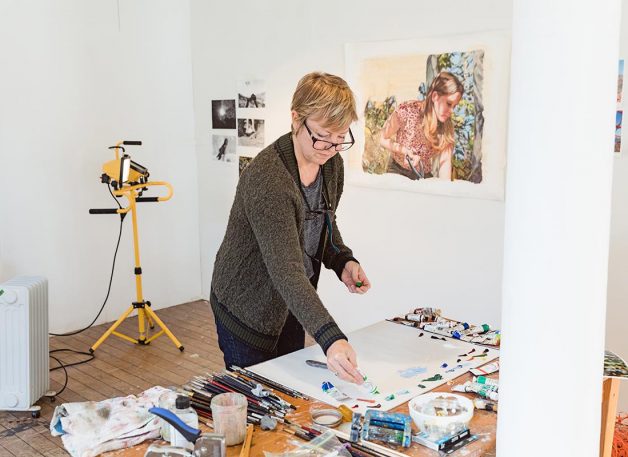 Long Island City, NY and Columbus, OH
Painting
Biography
Laura Sanders (b.1966, Detroit, MI) is a figurative painter whose work explores feminism and environmentalism. Her artworks portray a realistic, at times photographic, depiction of figures and landscapes, yet still retain the physicality and texture of paint.
Sanders received her Bachelor of Fine Arts from Columbus College of Art and Design in 1988. She has received several grants and awards including the Ohio Arts Council Individual Excellence Award and, most recently, an artist residency at the Headlands for the Arts, Sausalito, California. Her works are in numerous private and public collections including the Columbus Museum of Art.
Haystack Perspective
Laura Sanders combines two classical painting genres, landscape and figuration. By putting (typically female) subjects in gorgeous oceans, lakes, and swimming pools, Sanders can paint her favorite element; water. The artist appreciates the reciprocal relationship that we have with the environment, and the degradation we have caused as a species. In Sanders' words, "When we change the environment, we change ourselves." So Sanders captures the beauty of the environment, painting with oil paint, applying wet paint into wet paint. The artist refers to photographs extensively, not with a mind to replicate the images, but to capture their essential brilliance.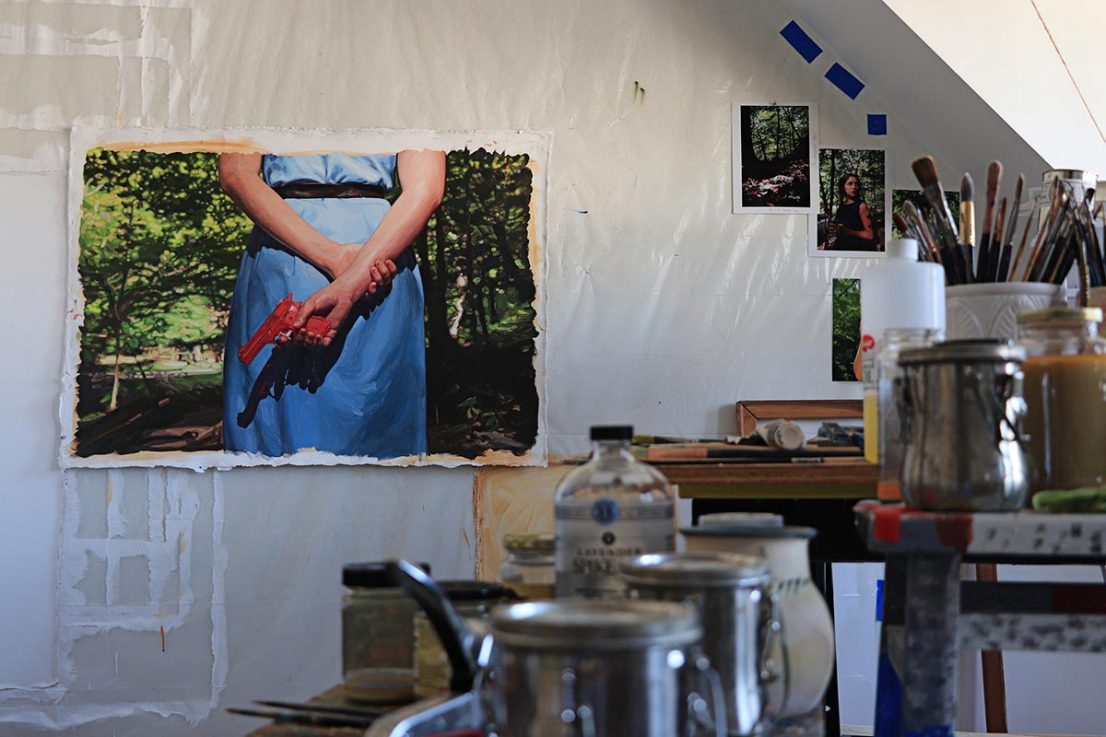 From the Artist
"My paintings focus on the exploration of the human form in the out of doors. By presenting the figure immersed in the landscape, I examine the impact and implications of our environs." 
Recent Exhibitions
Contemporary Art Matters
To Die For
Columbus, OH
2022
Nino Mier Gallery
Los Angeles, CA
2021
Long Island Studio Collective
Long Island, NY
2021
Marianne Boesky Gallery
New York, NY
2020