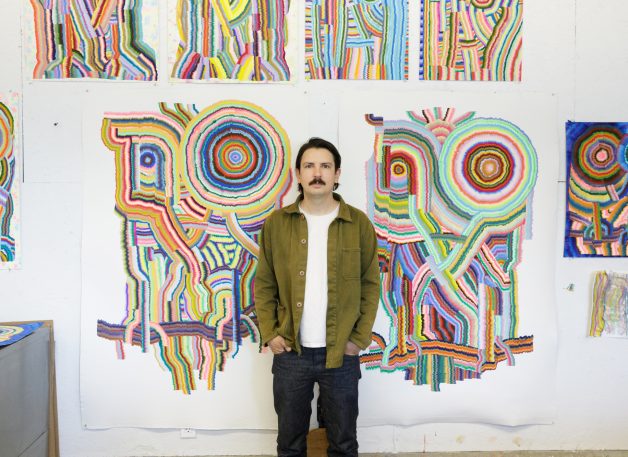 New York City, NY
Painting and Printmaking
Biography
Glen Baldridge (b.1977, Nashville, TN) is an accomplished painter, printmaker, and draftsman who frequently embeds text phrases into ultra-complex painted patterns. Often working with traditional craft processes like paper marbling, he obscures the words' readability with a deft hand. Recurring phrases like "No Way", and "Wait, What" invoke a detached attitude countered by a colorful palette, speaking to attempts to navigate the unpredictable conditions of our time.
Baldridge received his Bachelor of Fine Arts in Printmaking in 1999 from Rhode Island School of Design. In addition to having his own fulltime studio practice, the artist has frequently collaborated with other creatives and printmakers. The communal aspect of printmaking has led him to serve as a consultant, founder, and printer of hundreds of limited-edition prints and projects alongside artists, galleries, and publishers. His work is included in the prominent permanent collections of The Metropolitan Museum of Art, MoMA, Whitney Museum of American Art, NY Public Library, RISD Museum, Yale University Art Gallery, and Library of Congress.
Haystack Perspective
Glen Baldridge's masterful approaches to artmaking frequently cross back and forth between printmaking and painting. Whatever he is creating, it is always about the partly hidden, the inside joke, or the incoherence of a system. Using an array of methods and devices, Baldridge moves colors across planes to create psychedelically potent lines and entangled patterns. Using a plethora of traditional and experimental techniques, Baldridge show us his version of our anxious and wondrous present moment with levity and mirth. His work forces us to slow down, stand back, and make it our collective project to question how we decipher messages in our image saturated world.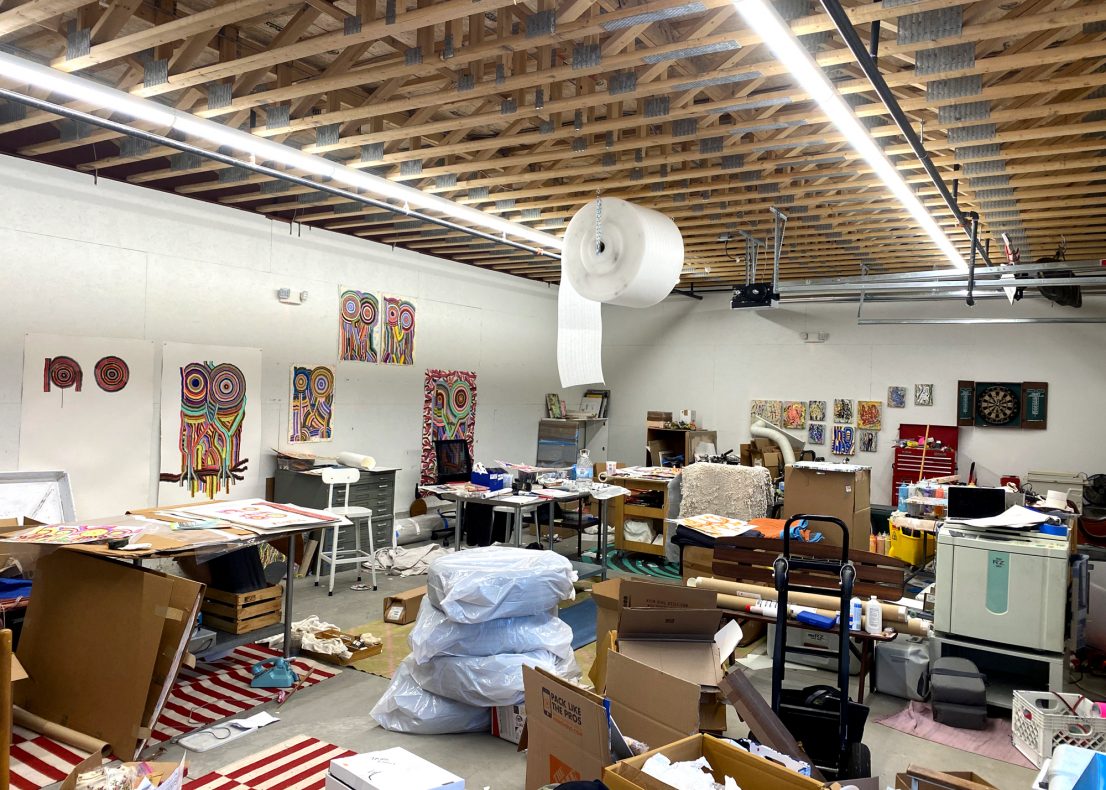 From the Artist
"The marks function to bury the words into a field of noisy pattern and build up without a plan; pushing the legibility or illegibility until the drawing works out or fails. The text is dead pan and incredulous, but lost in a field of noise, both defiant and silent within the paintings and drawings."
Recent Exhibitions
Klaus von Nichtssagend Gallery
Wigwag
New York City, NY
2023
Halsey McKay Gallery
East Hampton, NY
2021
IPCNY
New York City, NY
2019