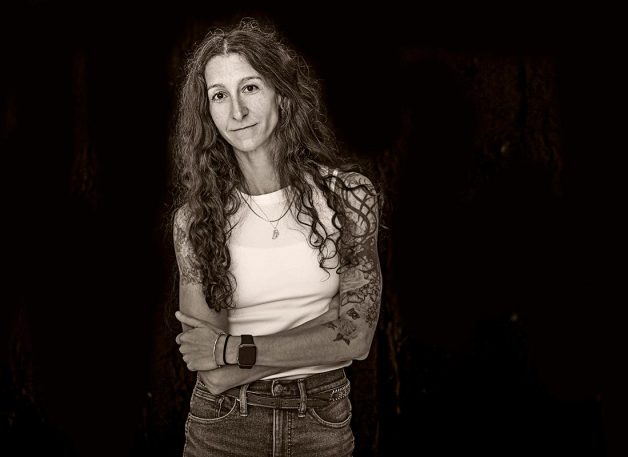 Cleveland, OH
Painting and Drawing
Biography
Dana Oldfather (b.1978, Berea, OH) is a painter and interdisciplinary artist who combines the visual languages of abstraction and representational art. She is drawn to the exploration of conflict, movement, and the unknown.
Her work has been shown in several galleries and museums including Library Street Collective, Detroit; Zg Gallery, Chicago; Kathryn Markel Fine Art, New York; moCa Cleveland, and The University of Southern Queensland, Australia. She was awarded the William and Dorothy Yeck Award for Young Painters, two Ohio Arts Council Individual Excellence Awards, a Satellite Fund Emergency Relief Grant from SPACES Gallery, The Warhol Foundation, The Cleveland Foundation, and was a finalist for the Hopper Prize.
Haystack Perspective
Painter and digital artist Dana Oldfather makes visual representations of dynamic situations. Oldfather focuses on themes of femininity and motherhood, and the "impact of natural emotional contradiction." In recent work, the artist has described in images a feeling she has experienced herself, of being unmoored and off-balance. Her work, which has been abstract in the past, has been getting progressively more figurative, showing women tumbling off out of frame, losing their grip on the surface.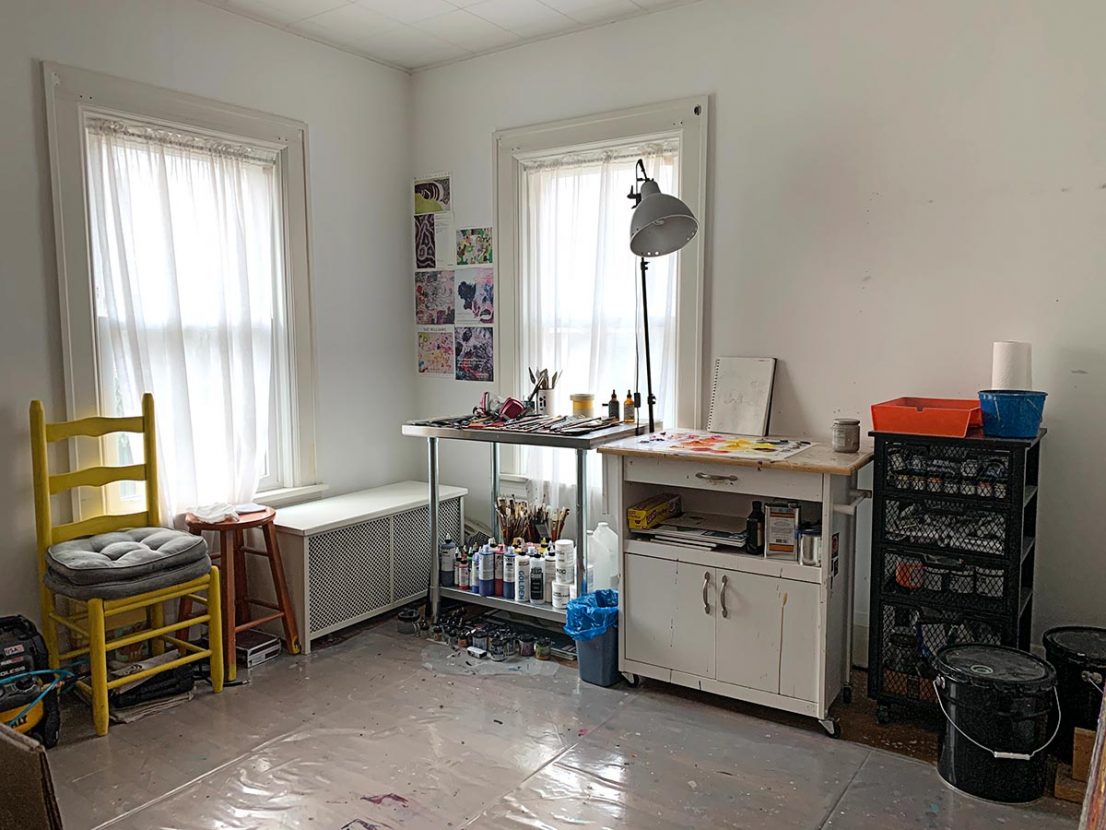 From the Artist
"I use color, light, and figuration to underscore the inherent emotional conflict of parenting young children and the fragility of comfort and happiness in America today." 
Recent Exhibitions
Abbatoir Gallery
Dana Oldfather: Violet Hour
Cleveland, OH
2023
Abbatoir Gallery
Landscape/Cityscape
Cleveland, OH
2023
moCa Cleveland
Cleveland, OH
2022
The Parthenon
Nashville, TN
2022